| | |
| --- | --- |
| WEFTEC B2B For Canadian Companies - TUESDAY, OCTOBER 8, 2013 @8:30 AM | |
Event Details
Attending the 2013 WEFTEC Conference and Expo?
Participate in Pre-Arranged B2B Meetings 
Canadian Water and Wastewater Companies attending WEFTEC 2013 are invited to participate in  pre-arranged B2B meetings taking place on Tuesday, October 8, from 8:30 am–10:00 am, in the Room CC 10-AB, located on the 1st level of the Hyatt Regency McCormick Place's Conference Centre, in Chicago. 
Register your company today through this simple booking system and provide some required information for matchmaking process.
You will be able to meet directly with potential buyers, partners and trade commissioners from US and Brazilian markets to assess your export potential, identify key foreign contacts and discuss market entry strategies.   
 ***Please note that these pre-organized B2B meetings are reserved for Canadian companies and some selected foreign companies only. 
If you have any questions, please contact Ann F. Rosen at: ann.rosen@international.gc.ca, (tel) 312-327-3624, Consulate General of Canada in Chicago, or Maxime Thérien at maxime.therien@international.gc.ca, (tel) 613-944-0534, Department of Foreign Affairs, Trade and Development Canada, in Ottawa.
Note: The meeting room is connected by Sky bridge from the Hyatt McCormick Hotel & McCormick Place South building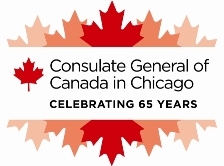 ---
Vous serez à la Conférence et Expo WEFTEC 2013 ?
Participez aux réunions B2B pré-organisées 
Compagnies canadiennes d'eau et eau-usée participant le WEFTEC 2013 sont invitées à participer aux réunions B2B pré-organisées qui aura lieu le mardi, 8 octobre, à 8h30 – 10h00, à la salle CC 10-AB, située au 1er étage du centre de conférence de la Place Hyatt Regency McCormick à Chicago. 
Inscrivez-vous aujourd'hui avec ce système de réservation pratique et simple.  Nous vous demandons de répondre à quelques questions nécessaires pour le processus de jumelage. 
Vous allez pouvoir rencontrer des partenaires/acheteurs potentiels et des délégués commerciaux couvrant des marchés américains et brésiliens pour examiner votre potentiel de marché, identifier les contacts clés et vous suggérer des stratégies de pénétration des marchés étrangers.  
***S'il vous plaît, notez que ces réunions B2B sont réservées pour les entreprises canadiennes et des entreprises étrangères séléctionnées seulement.
Si vous avez des questions, n'hésitez pas de contacter Ann F. Rosen à: ann.rosen@international.gc.ca, (tél) 312-327-3624, le Consulat Général du Canada à Chicago, ou Maxime Thérien au : 613-944-0534, maxime.therien@international.gc.ca ou 613-992-0385, Ministère des affaires étrangères, commerce et développement, à Ottawa. 
Notez que la salle CC-10-AB est connectée par "Sky Bridge" à partir de l'hôtel Hyatt McCormick et le bâtiment-sud de la Place McCormick.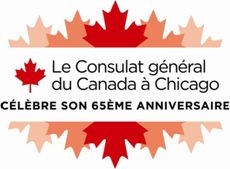 Where

Room CC 10-AB, Hyatt Regency McCormick Place's Conference Center | Chicago, Illinois USA
2233 S. Martin Luther King Drive
Chicago, IL 60616