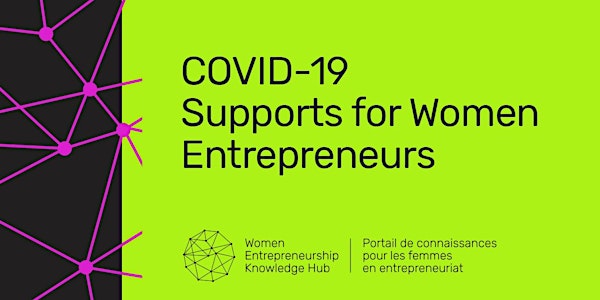 WEKH Support Training: COVID-19 Government Resources (Ontario)
Training webinar detailing government programs and support designed to offer businesses and workers relief during COVID-19.
About this event
We will outline key changes to existing programs, who is eligible for new supports, steps to apply, and share answers to frequently asked questions. Programs to be detailed include: Employment Insurance (EI) Changes; the Canadian Emergency Response Benefit (CERB); the Business Credit Availability Program (BCAP); the Canada Emergency Business Account (CEBA); and the Canada Emergency Wage Subsidy (CEWS). We will also provide details on other resources that can be accessed to help with the crisis such as the Work Integrated Learning Program. We are also interested in your perspectives and stories about what is working and who may be falling between the cracks as well as suggestions for other supports needed. We will share the results of consultations to date as well as collecting your ideas.