Description
We heard you & your voice matters!
We need your input!
Last Fall, local employers said "Put us, as employers only, in a room and let us figure out what we are struggling with and what we need" This is your opportunity!
We invite you to take part in the development of a Regional Action Plan that addresses priority employment issues you are facing.
On Wednesday, June 21st, 2017, ECOTB in partnership with the HRPA Quinte and District Chapter are holding a session for "just you". Led by People Minded Business, whose work is grounded in consultation, design thinking and creative problem solving, this is your chance to openly discuss your priorities and challenges in the "employment battle" all businesses face.
This is Phase One of the Regional Action Plan development where only local employers will be involved. Phase Two – to be held in the Fall – will bring employers together with local service agencies and organizations to come up with ideas and a plan on how to address these priorities and solve your challenges.
Sponsored by ECOTB and the HRPA Quinte and District Chapter, and supported by all local Economic Development offices and Chambers of Commerce, this is your chance as employers to address employment issues.
Employers, big or small, we need to hear your voice. From CEO to HR Staff to Sole Proprietors!
When: Wednesday, June 21, 2017
Where: Travelodge Belleville
Time: 8:00 am to 12:30 pm
Continental Breakfast and Lunch will be provided. Dietary and allergy concerns can be noted with your registration.
We strongly encourage you to attend and become a part of the solution.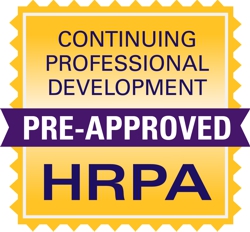 Special thanks to the Human Resources Professionals Association for helping Sponsor this project!
This project is funded in part by the Government of Canada and the Government of Ontario.