About this Event
Welcome/ Welcome Back to Whistler
Just two hours north of Vancouver by road lies Whistler, where the natural beauty and unique mountain lifestyle offers an escape like nowhere else. To find out more about Whistler visit the official website.
PLEASE NOTE: This event is open to SFU students only and ALL SFU students are welcomed including domestic, international, exchange, and study abroad students.
**All purchased tickets are non-refundable and non-transferable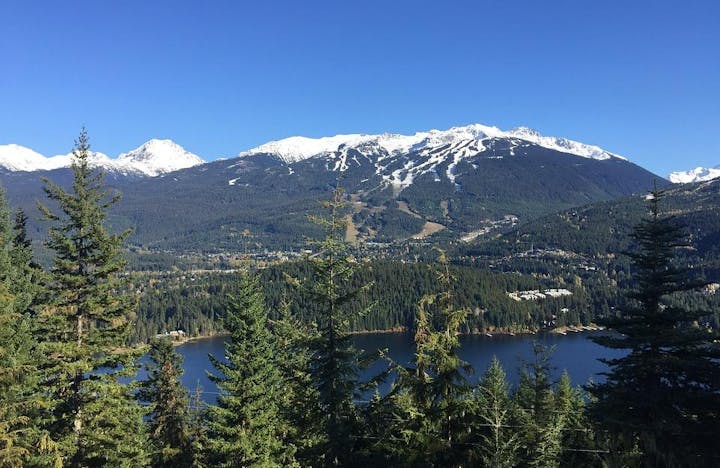 Are you looking to connect with new and current international, exchange & study abroad students this Fall? or just want to explore British Columbia, enjoy its beautiful scenery and make some fun memories?
The Welcome/Welcome Back Trip to Whistler is back by popular demand! Join us on a fun-filled day trip to Whistler, nestled in the Coast Mountains! From exploring Whistler Village and taking scenic pictures of Whistler Mountain, this is not an event to miss out on!
Enjoy a scenic bus ride along the spectacular "Sea to Sky" Highway
Free time to explore Whistler village
Make new friends or spend time with the old ones
Optional 1-hour tour at the Squamish Lil'wat Cultural Center that includes a welcome song, fifteen minute film, and exhibit tour (limited tickets available with additional cost).
Optional Amazing Whistler: Team Scavenger Hunt (this is a free activity, register at the bus)
To register for the tour at the Squamish Lil'way Cultural Center, please select the "Whistler Ticket with a Museum Tour" ticket type before you proceed to check out. This ticket type is limited. Hurry up to purchase one for yourself!
You can see the full Event Itinerary and Things to Do in Whistler.
Pick up and Drop-off location: the SFU Burnaby Campus Residence Parking Lot.
For any questions about this event please contact intl_programs@sfu.ca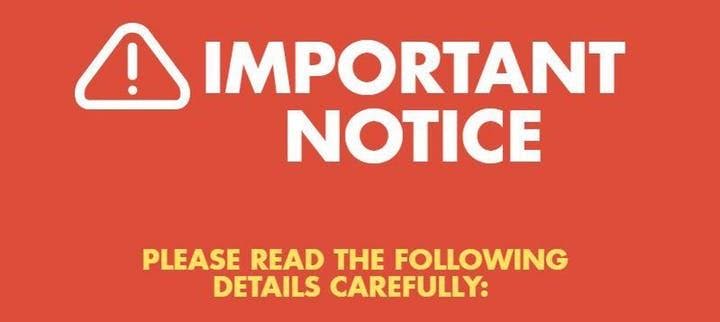 * IMPORTANT NOTICE
- PLEASE READ THE FOLLOWING:
1. All participants MUST fill out Waiver Form after purchasing tickets.
If you are a minor (18 years or younger), you will also need an Addendum Form filled out by your parent/guardian in addition to the Waiver Form.
How to submit your form(s):
Option 1) In Person at ISS office (at SFU Burnaby, MBC 1200).
You can print out and bring the completed forms to the ISS office to avoid filling them out at the ISS office. However, please note that the waiver form MUST be printed in colour and filled out in pen.
These forms are also available at the ISS office, and you are more than welcome to pick them up and fill them out at the ISS office. For instructions on how to fill out the waiver form, please refer to this sample form or to the sample form below (they are similar).
Options 2) Email submission
You can submit your form(s) via email to intl_programs@sfu.ca. However, please note that forms MUST be scanned in colour and all fills should be filled out. Photos taken by your cell phones are NOT acceptable.
Sample is below for your reference.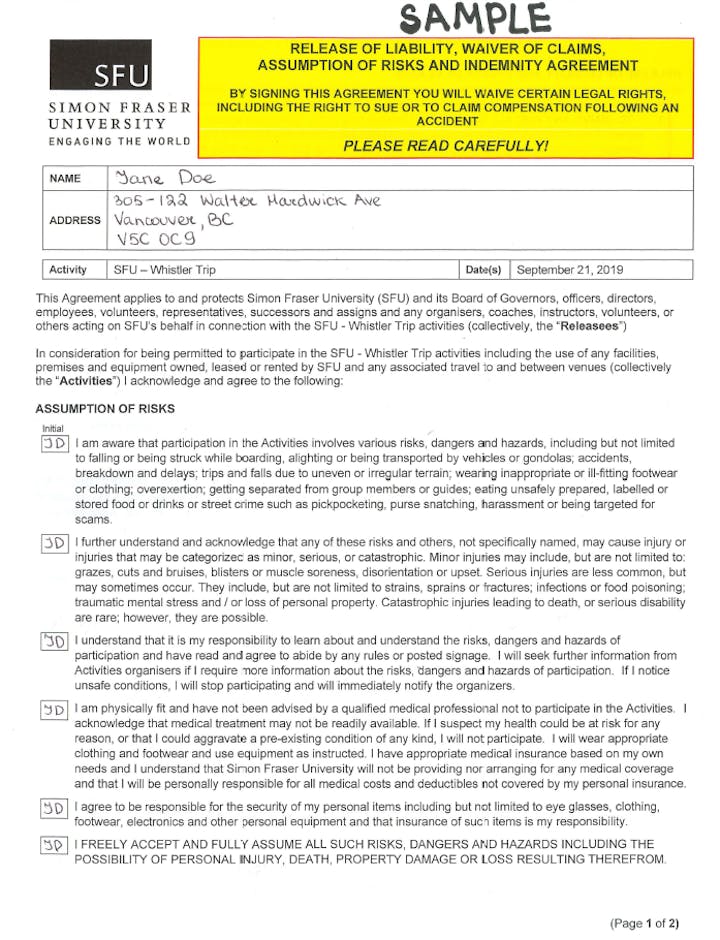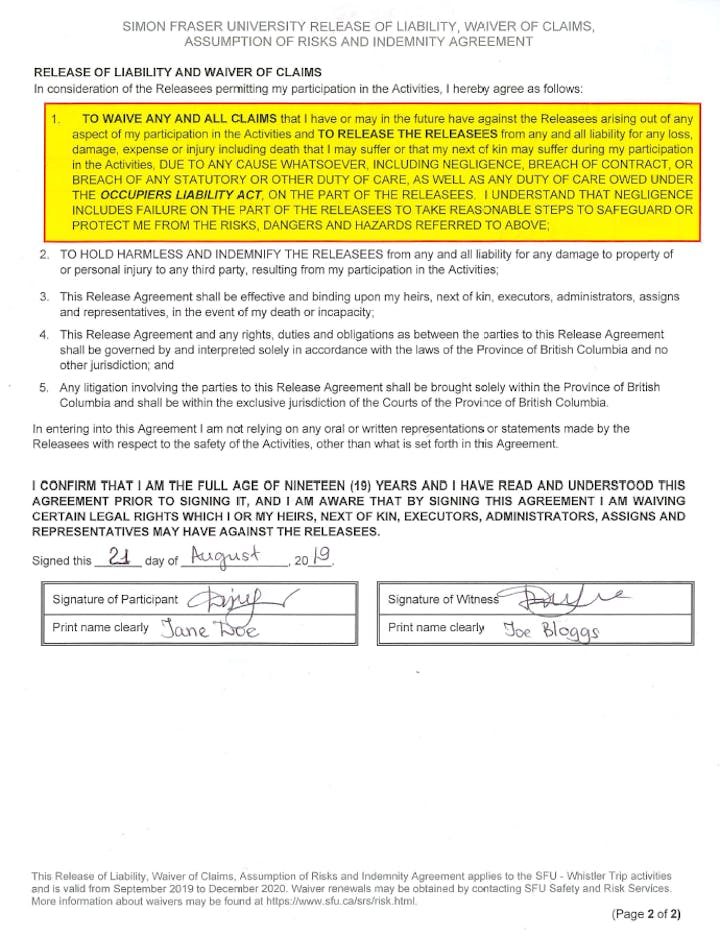 2. Tickets are non-refundable and non-transferable
3. SFU expects ALL attendees to return on the bus to the SFU Burnaby campus as part of this event. Should you choose to remain in Whistler, you are asked to notify the Event Coordinator of such plans and you must make your arrangements for safe return to SFU. SFU will not be held responsible for any loss or damage suffered by an attendee who chooses not to return to SFU with the group.
4. Please note that participation in all activities during the trip is voluntary. If you choose to participate in any additional activities during this event, do so at your own risk and agree that SFU will not be held responsible for any loss or damage suffered during this trip by you. See below the list of activities considered high risk: hiking, zip-lining, biking , ATV or jeep tours, bear tours, horseback riding, bungee jumping, skiing, snowboarding, snowshoeing, ice skating and snowmobiling.
For any questions about this event please contact intl_programs@sfu.ca