Event Information
Location
Northern Region
British Columbia
Canada
Description
Welcoming our Two Spirit Stories. Join the conversation. Northern Region.
Trans Care BC would like to invite Transgender and Two-Spirit individuals, the wider LGBTQ community, supportive family members and friends and service providers to an engagement meeting about the work that we do and how general services may be improved.
We are planning engagements to provide a presentation and space for discussion and feedback to gather community concerns and ideas for Transgender services. The meeting will involve a presentation from Transgender and Two-Spirit individuals and an opportunity to hear your thoughts on what service improvements could occur to better meet the needs of the Transgender community.
The event is FREE and will include a meal.
Bring your ideas, family and friends. We welcome everyone into a safe space to discuss Transgender, Two-Spirit/LGBTQ needs and how we can improve services to help you, your family and your community.
Our experts will be available to talk with community workers and providers who may want to learn more about working appropriately with the LGBTQ2S+ community.
We have several venues and times available throughout the Northern Region. Feel free to register and attend any of the meetings. Click the register button on your screen and select which meeting you would like to attend.
Everyone is welcome.
---
QUESNEL
1) Quesnel Tillicum Society Native Friendship Centre, 319 North Fraser Dr., Quesnel, BC
When: Monday 12 March 2018, 5:30pm - 9:00pm
---
PRINCE GEORGE
1) Prince George Native Friendship Centre, 1600-3rd Avenue, Prince George, BC
When: Tuesday 13 March 2018, 5:30pm - 9:00pm
2) Lheidli T'enneh First Nation Health Office, 1005 Landooz Road, Prince George, BC

When: Wednesday 14 March 2018, 11:00am - 2:00pm
---
FORT ST. JOHN
1) Treaty 8 Tribal Association, 10233 100 Avenue, Fort St John, BC
When: Thursday 15 March 2018, 11:30am - 3:00pm
---
SMITHERS
1) Dze L K'ant Friendship Centre Hall, 3955 3rd Avenue, Smithers, BC
When: Thursday 27 March 2018, 11:00am - 3:00pm
---
KISPIOX
1) Kispiox First Nation Community Hall, 1296 Lax See'l Street, Kispiox, BC
When: Tuesday 27 March 2018, 5:30pm - 9:00pm
---
TERRACE

1) Kermode Friendship Society, Raven Room, 3240 Kalum Street, Terrace, BC
When: Wednesday 28 March 2018, 5:30pm - 9:00pm
---
PRINCE RUPERT
1) Gitmaxmak'ay Nisga'a Society, Nisga'a Hall, 860 3rd Avenue West, Prince Rupert, BC

When: Thursday 29 March 2018, 1:30pm - 5:00pm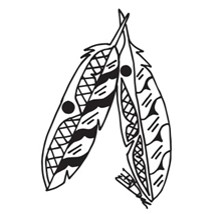 If you have any further questions, feel free to contact Patrick at patrick@kahuitautoko.ca or by text/call at 778-837-4172
Location
Northern Region
British Columbia
Canada