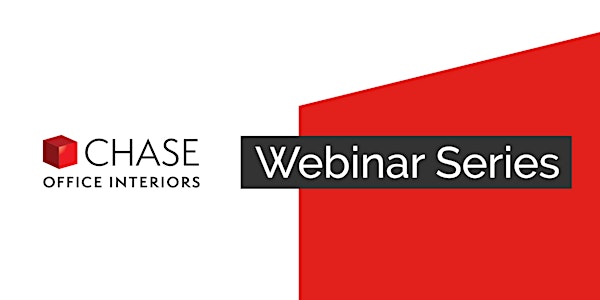 WELL Building Standard & How Floor Covering Impacts Health & Wellbeing(CEU)
The WELL Building Standard & How Floor Covering Impacts Health & Well-Being (CEU) - Brought to you by Chase Office Interiors
About this event
Title: "The WELL Building Standard & How Floor Covering Impacts Health & Well-Being"
Presenter: Bob Hunter , Regional Vice President Sales, Milliken Design Inc
Thursday, November 24th, 2022, at 12:00 PM (PST)
COURSE DESCRIPTION:
This CEU explores how design, operations and behaviors within the places where we live, work, learn and play can be optimized to advance human health and well-being.
This course reviews specific features of the International WELL Building Standard, discusses how organizations like the WELL Living Lab are contributing to testing and developing future requirements of the standard and explains the ways floor covering can impact the health and welfare of the building's occupants. Key criteria such as aesthetics, comfort, acoustics, indoor air quality and moisture management are discussed along with certain behavioral and organizational modifications that can contribute to improving health and well-being.
ATTENDEES WILL:
Discuss the key reasons for designing spaces with a primary focus on health and well-being
Explore the WELL Building Standard and learn about the key features and ways to certify your next project
Learn how the WELL Living Lab is contributing to future WELL Building Standard features
Demonstrate ways floor covering can contribute to the WELL Building Standard and to designing spaces with a focus on human health and well-being