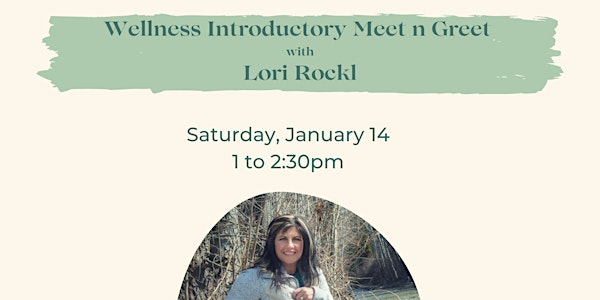 Wellness Introductory Meet n Greet with Life Coach - Lori Rockl
Holistic guidance, support and techniques for anyone seeking positive change in their lives, careers & relationships.
When and where
Location
Joe Rich Community Hall 11481 British Columbia 33 Kelowna, BC V1P 1K1 Canada
About this event
1 hour 30 minutes

Mobile eTicket
Come meet Lori, in a casual relaxed Meet n Greet and explore the possibilities of a weekly program to support you on your way to a stronger healthier YOU.
Lori Rockl :
"With 25 years in health and fitness, I have a very holistic approach to Life Coaching. I engage the body/mind's innate wisdom to help clients live a bold, vibrant, healthy, compassionate life. I do this through lots of intuitive questions, visceral experience, observation, therapeutic movements, breathing and meditation, universal spiritual truths, and Body Talk. This approach empowers and encourages the program participants to find the answers that are the best for their own unique person and situation. My style of Life Coaching is definitely NOT a one size fits all happiness equation. The coach and the program participants come up with a recipe that works for the participants' needs at that time.
Life Coaching differs from counselling in that the coach works with the issues facing the program participants right now in order to move the participants forward into a healthier place for both the mind and the body. There is very little discussion around the past or trying to figure out why something is the way it is. As a result, the participants can see and feel a lot of progress in a short period of time. Life Coaching is often most effective for people in transition – people who need, or are in the process of change. Change is often hard to navigate on your own. It is hard to see what one needs from the inside. An outsider has a much better perspective. A Life Coach is often the support person that transition needs to happen smoothly and effectively."
Everyone is invited to attend the Meet n Greet...individuals and families alike.
One ticket per family, couple or individual.
Please be sure to answer the requested questions.
Possible subsequent weekly program would be inclusive of everyone from mature 12+ year olds, students, young adults, adults and seniors.