West & Central African Dances Week with Merlin Nyakam
Description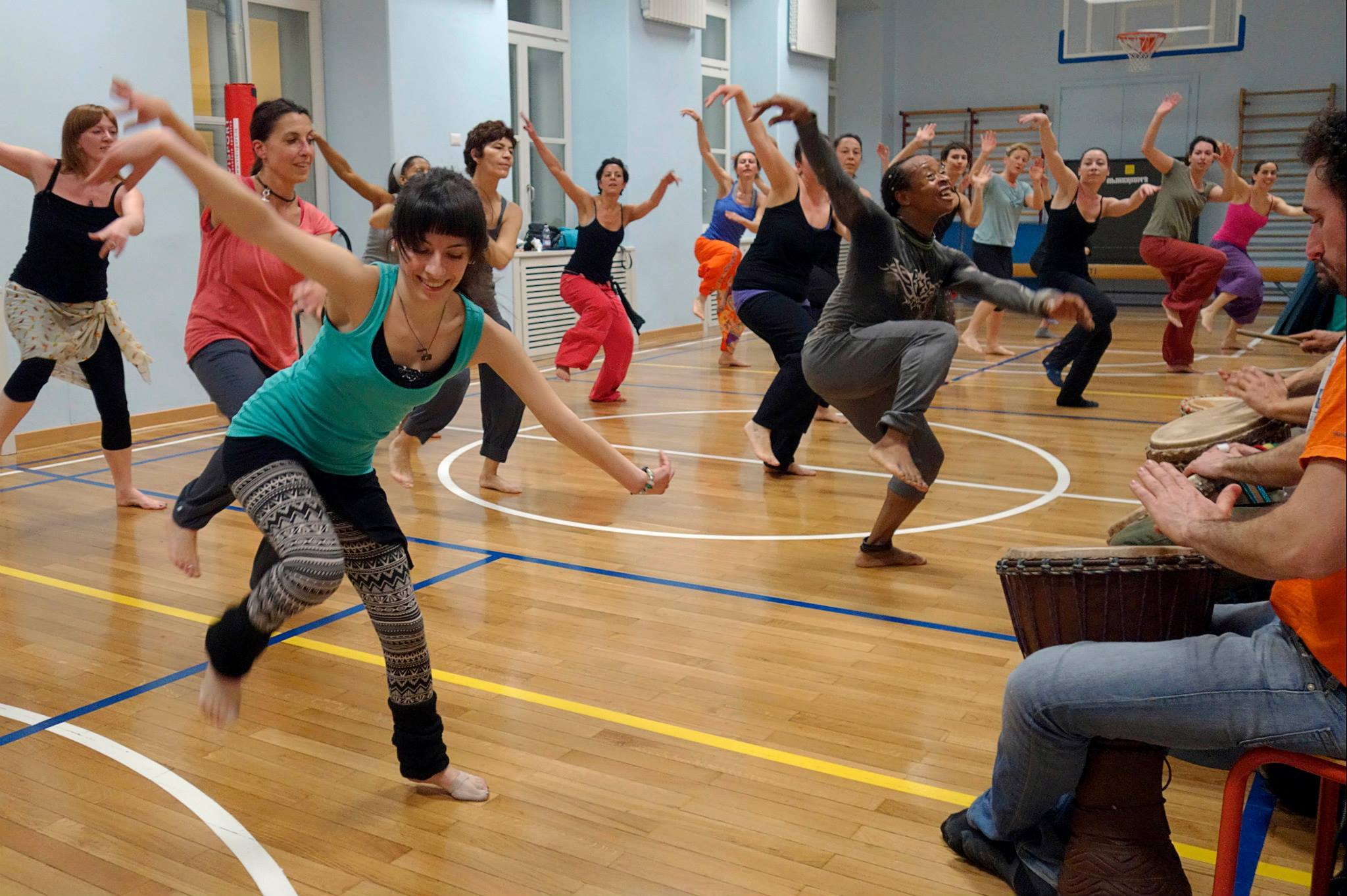 Learn Central West-African traditional and contemporary Dances with Merlin Nyakam.
Nicknamed, Merlin the enchanter, Merlin Nyakam is a dancer, singer, actor and choreographer.
He has reached an international status for his interpretations and teaching of African and Afro-Contemporary dance.
He took his first artistic steps at 5, and at 14 he joined Cameroon's National Ballet. He became the company's main dancer at 16. In 1990, he founded his own company and won an award from Cameroon's Ministry for Cultural Affairs. He also won an "Epi d'Or" and is celebrated as "Best Dancer" in 1991.
Since 1992, in France, he participated in numerous creations with several choreographers, ranging from Gérard Gourdot, to Philippe Jamet, and Frédéric Lescure, Georges Momboye, Norma Claire, etc…
He also danced for the singer Angelique Kidjo's FIFA World Tour, and remains her choreographer.
Since 1997, in the Montalvo-Hervieu duet company, he has been part of all their creations: "Hollaka Hollala", "Paradis", "le Jardin Io Io Ito Ito", "Babelle Heureuse", "Les Palladins" and "On Danfe".
In October 2000, he won the "Prix d'Accueil Studio" awarded by the "Val de Marne Biennal Dance" & the "National Choregraphic Center of Creteil and Val de Marne", which allowed him to found his own company: "La Calebasse de Merlin Nyakam".
"Récréation Primitive", his first creation, was enthusiastically welcomed by professionals and by the public, and is followed this year by the promise of a "Liberté d'Expression" (Freedom of Speech).