Description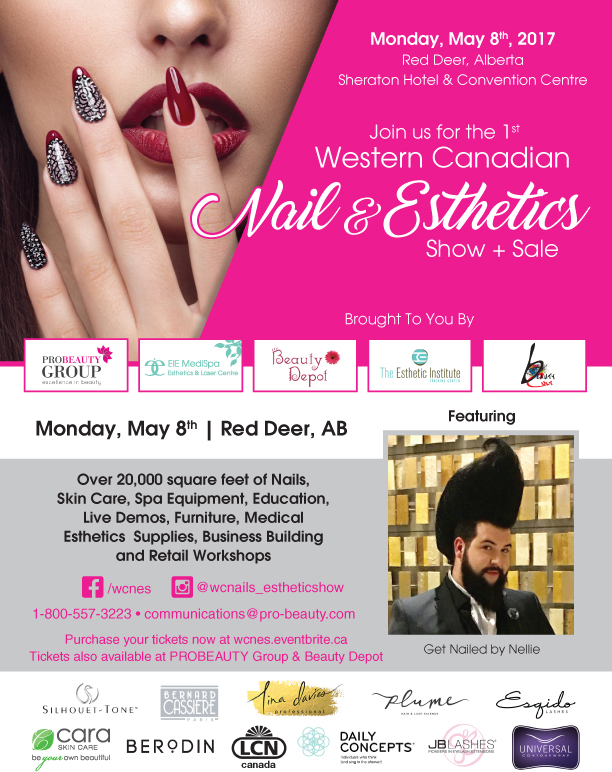 Brought to you by PROBEAUTY Group, EIE MediSpa Esthetics & Laser Centre, Beauty Depot, The Esthetic Institute Training Centre and Beauty Cult.
Over 20,000 square feet of nails, skin care, spa equipment, education, live wrap demos, furniture, medical esthetics and supplies. Shop brands: Silhouet-Tone, Bernard Cassière, Tina Davies Professional, Plume Science, ESQIDO, Cara Skin Care, Berodin Wax Canada, LCN Canada, Daily Concepts, JB Lashes, Universal Contour Wrap Canada, Cailyn Cosmetics, That'so Sun makeup, Kasina Professional, Markless Hair Loop and more!
Get Nailed by Nellie! LCN World Tour-Guest Artist!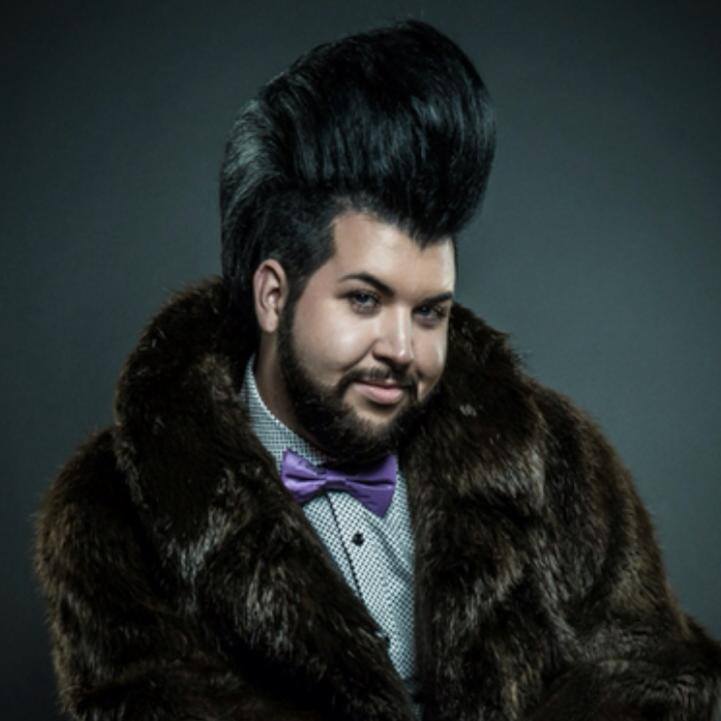 Nellie Neal is the creative genius behind Get Nailed. Nellie is a Certified Master Pedicurist and has been in the industry since he was fifteen years old. Nellie has honed his skills through advanced education from the North American School of Podology. He specializes in medical pedicures tending to individuals with unique needs such as the elderly and diabetics.

Please connect to our Facebook page for the latest updates: https://www.facebook.com/wcnes/
Schedule of Events:

Sunday, May 7 - Education Day
* These classes are held separately from the show, please connect with The Esthetic Institute and Training Center to register.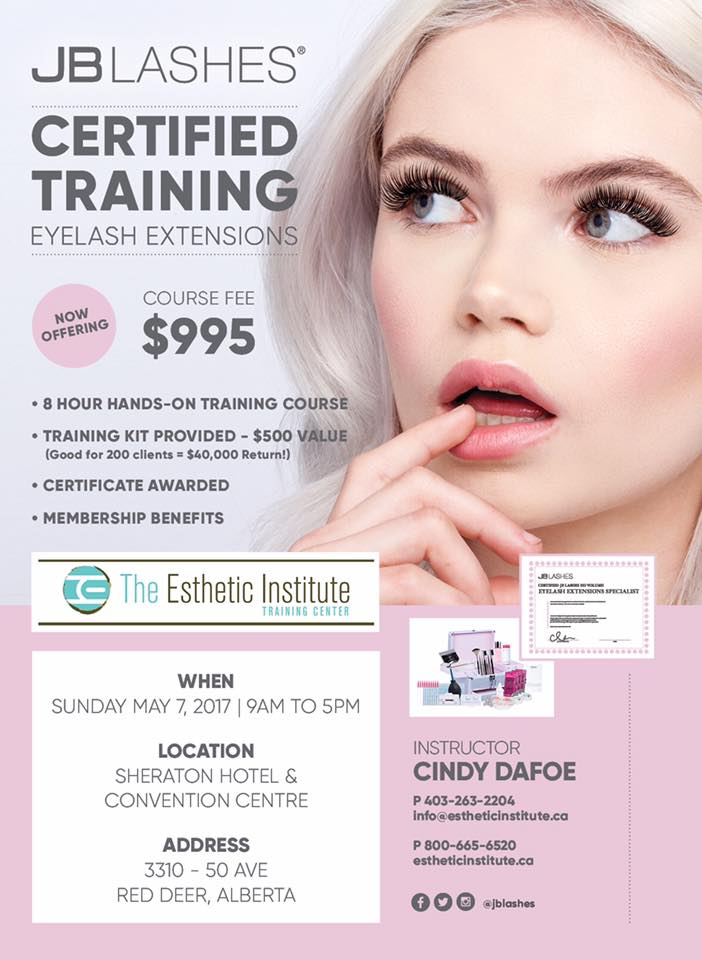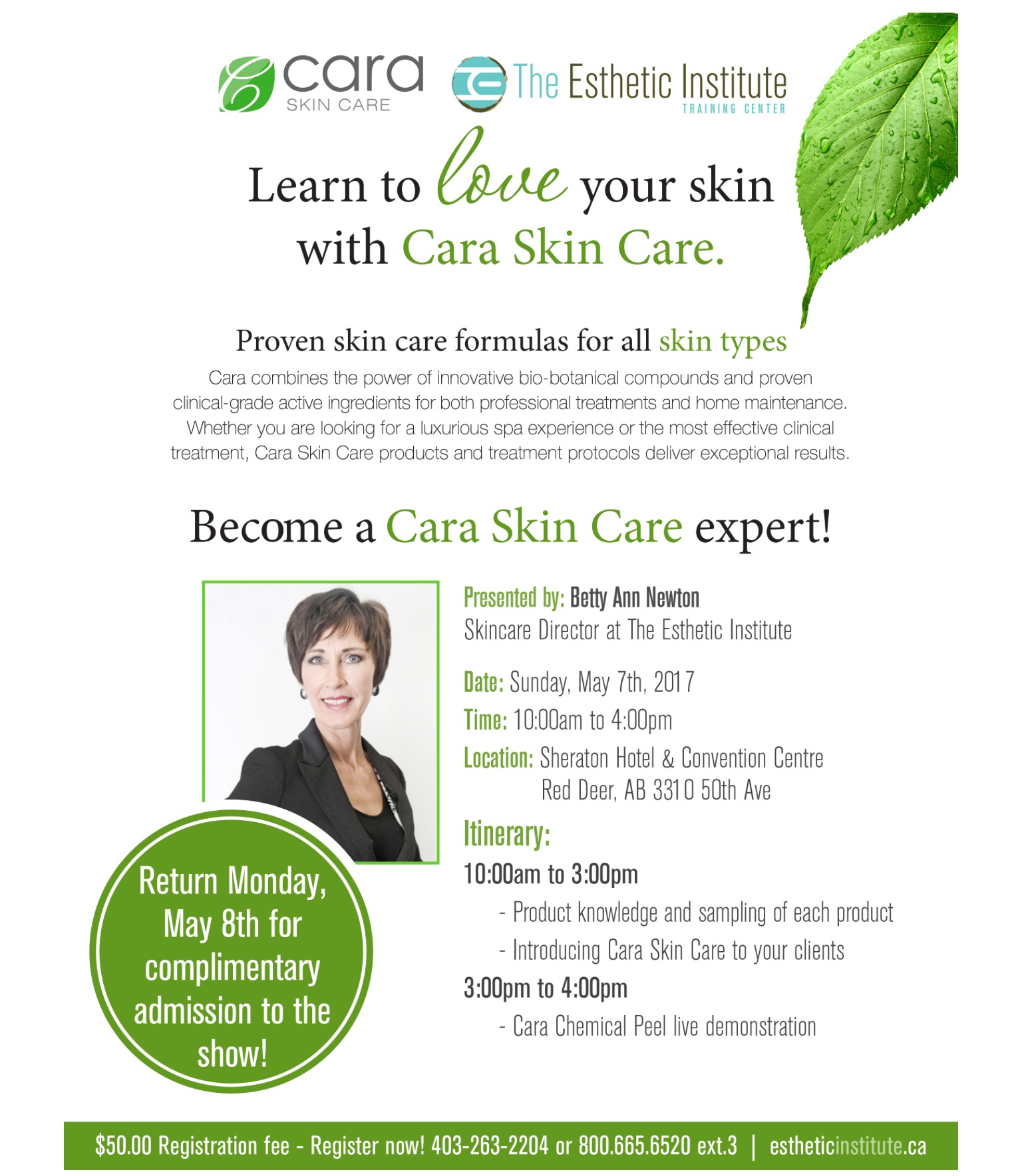 Meet and greet with Nellie Neal - Sunday May 7th, 7pm, Garden Terrace Lounge, Sheraton Hotel Red Deer.
Show and Sale: education info, sale, esthetics industry entry basics, business discussions for professionals and more.
We respectfully request no children under the age of 16. Newborns ok, though we will not be able to accomodate strollers.