Western Dinner & Awards - The Peter Lougheed Award for Leadership in Public...
Description
The Public Policy Forum will be returning to Calgary on June 15, 2017 to convene our Annual Western Dinner and to present the Peter Lougheed Award for Leadership in Public Policy.
The Award honours execeptional Western Canadians who, like Peter Lougheed, contribute to public policy in their province, region and country. It recognizes policy leadership from a Western Canadian perspective.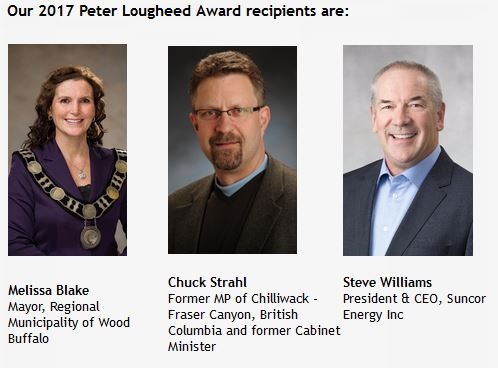 To register for the Alberta Growth Forum, please click here.
Refund/Cancellation Policy:
All cancellations must be done in writing. The deadline to receive a refund is seven (7) business days prior to any PPF event. Cancellations received after the deadline are not eligible for a refund. All refunds are subject to a 10% administration fee. Registered delegate substitutions are allowed if you are unable to attend the event. Please contact us at registration@ppforum.ca before the event date if you have any questions.