Description
The very first retreat for WeTalks is gathering in beautiful British Columbia and it's time to ignite your super powers, reveal what's holding you back in life, love, relationships and the success you oh so desperatley want. This weekend will crack you wide open.

This is the UN-Retreat. Unwind in the beautiful Okanagan. Undo your "old way" of doing life & business. Uncover your hidden gifts & talents that the world has been waiting for. Un-program your mind and unleash that inner child that wants to come out and play.
If you are an entrepreneur, executive, man or woman, or someone who is sick and tired of your current results and is craving for deeper connection, learn how to break free from your OLD way of doing things, create a strategy that WILL get you results and you are wanting to be seen, this event is for you.
We will tackle personal growth hacks, mind hacks, businss hacks and Melissa will walk you through a simple strategy that you can use in any business to build your brand and your influence to ultimately generate more INCOME in your business.
IF YOU ARE READY TO HAVE MORE INFLUENCE, MAKE A GREATER IMPACT AND CLEANSE YOUR BUSINESS, BODY, MIND AND SOUL, THIS IS FOR YOU.
<<>>
The tools, strategies and approach that you used to get to your current level of success are no longer helping to move you forward.
The hustle is no longer working, or worth it – try as you might, you can't seem to push your way through this one like you always have before. You are at a stalemate in your growth.
The steps, strategies and templates you were using successfully before are no longer effective – they are simply played out. You intuitively know that there is a new and better way to keep growing.
Other people's advice is landing flat – even from those who used to have such an impact on your thinking and decisions.
The work that was once so fulfilling and enjoyable is starting to (secretly) feel a bit empty or boring. It's not as much fun as it used to be.
The solution may not be what you think.
It's not about working harder or doing more of what you don't like– it's about you becoming the leader you are meant to be.
It's about tapping into your truth at another level and finding the elegant way to create success on your terms.
You're being called to lead. To become the leader you know deep inside that you are meant to be.
Leadership is not a position or a title. It's about WHO you are being and the impact you make in this world.
Leadership is simply owning the truth and unabashedly taking a stand for that truth in all areas of your business and life.
"You either walk into your story and own your truth, or you live outside of your story hustling for your worthiness."
Brene Brown, Rising Strong
At this retreat, we will be experiencing the power of juicing and feeding the proper nutrients into our body for maximum growth potential and peak perfomance. We will be serving scrumptious fresh made juice for you to indulge in.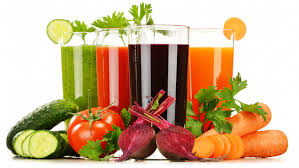 When you leave this weekend retreat you will:
- Develop a clear plan of action to lead your life and business to the direction you want it to go
- Have a framework to create your own marketing, sales and video scripts and have your own channel up and running

- Learn how to run your own events, retreats and masterminds so that you can attract even more people into your tribe
- Be a new person with a fresh new perspective
- Know how to align your heart with your mission and purpose and what really fires you up
If you or someone you know is ready to jump in, dive deep and put 100% effort into yourself, make sure to register before spots are gone.

WHAT'S INCLUDED:
- Fresh juice throughout the day, including recipes
- Powerful techniques, templates and framework
- Entire 3 day workshop, including exercises
- Your very own video recording that you can use on your website, social media or where ever your heart desires
- Photos before, after and during the retreat
- Venue space
***Investment does not include accomodations. Light snacks and refreshments will be provided***
Date and Time
Location
Refund Policy