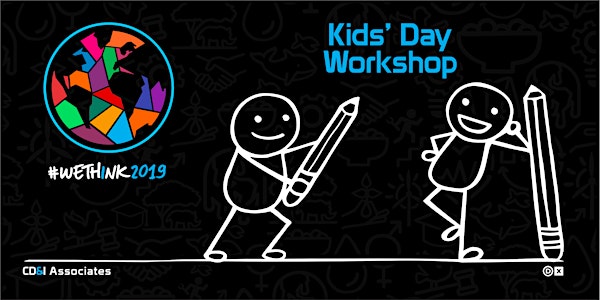 #WETHINK2019 Kids' Day Workshop
Date and time
Sat, Jan 26, 2019 1:00 PM - 4:00 PM EST
Location
Design Exchange 234 Bay Street Toronto, ON M5K 1B2 Canada
Description
A workshop for kids, ages 9-15, who are interested in learning more about the role of innovation and design in transforming the world.
Design Exchange is partnering with CD&I Associates to launch a one of a kind interactive exhibition called #WeThink2019. The initiative's objective is to propose 17 innovative solutions in response to UNESCO's 17 Sustainable Development Goals for 2030.
To achieve this goal, we invite Torontonians from across the city to take part in the design process by providing their thoughts and visions on how we can solve some of the world's biggest challenges like poverty, hunger, clean water, gender equality and much more.
With the participants' input and a collection of new perspectives, designers Luis Angarita, Juan Camacho and the CD&I Associates team, will have a clearer idea of what they should take into consideration while designing these 17 solutions.