Description
2018 Wetlands Institute Workshop: Salt Spring Island
When: Sept 17-23, 2018. Schedule TBA but days generally run 9:00am-6:00pm
Classroom Location: Salt Spring Island Conservancy, 265 Blackburn Rd
Cost: FREE for B.C. residents OR $1000 for non-B.C. residents. Optional meals and accommodation package available at cost (contact for details)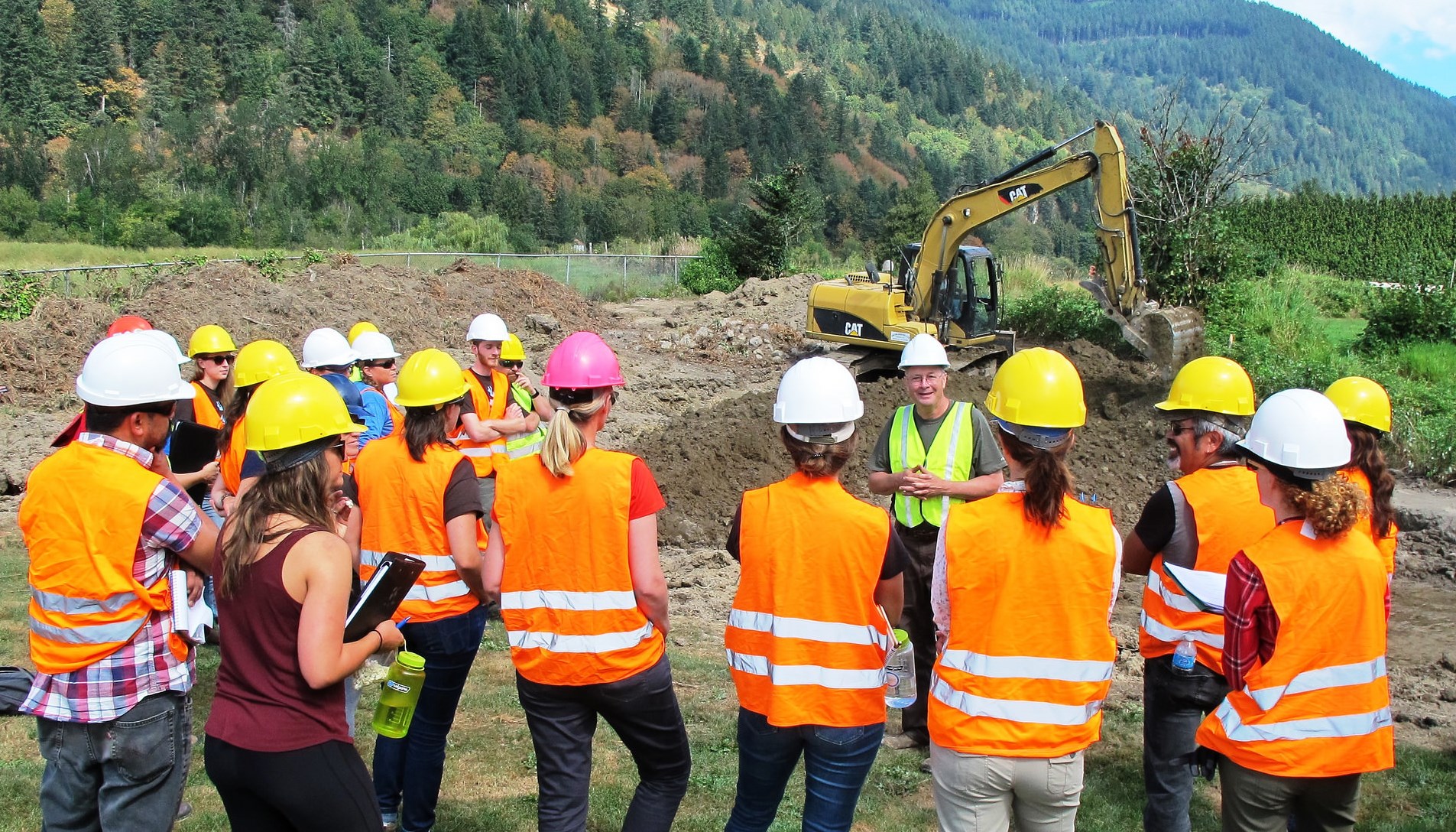 The BC Wildlife Federation's Wetlands Insitute, a 7-day environmental stewardship workshop, is coming to Salt Spring Island! It is with great pleasure and excitement that we bring this valuable course to the area free of charge for B.C. residents that submit an application before August 1st (worth over $1000 per participant). This special offer is available thanks to the generous contributions from our funders (This does not include food and lodging).
This workshop is suitable for consultants, planners, environmental/conservation groups, government representatives, First Nations, and engaged community members. Participants are expected to come to the course with a wetland project or program that they wish to implement in their community. In some cases, participants with a high propensity to intiate a project or use the Institute's training have been accepted.
Apply soon, as this course has been known to fill quickly. There are only spaces for 25 participants.

Recieve hands on experience restoring wetlands and be trained by wetland experts in a variety of wetland restoration and stewardship topics. This year, you will have the opportunity to assist renowned Wetland Restoration Specialist Tom Biebighauser in the restoration of multiple wetlands on Salt Spring Island. This year's presentations and activities are not yet confirmed but some topics that were covered in previous Wetlands Institutes include:
Wetland types and functions
Hands-on experience planning, constructing, and restoring wetlands using groundwater and liner techniques
Invasive species identification and management
Amphibian identification
How to write a successful grant
Landowner contact techniques
Integrating Traditional Ecological Knowlege into your projects
History of Wetland Drainage in North America
Wetland invetebrate sampling
Wetland regulations
etc


See the 2017 schedule by clicking here and click here to see a short video about the Wetlands Institute.

This experience will also provide you access to a network of individuals who will help you successfully complete your local conservation project(s). You will leave with the skills,support, and confidence you need to make a difference in the world of wetland conservation. BC Wildlife Federation offers follow up support and resources to participants who complete the workshop for up to 3 years. Full time participants are eligle to recieve a certificate after successfully completing the workshop.


If you have any questions or concerns, you may contact Jason Jobin, Wetlands Education Program Coordinator at 604-882-9988 ext 225 or jason.jobin@bcwf.bc.ca
This workshop is brought to you in partnership with:



The workshop is undertaken with the financial support of: / Ce project est réalisé avec l'appui financier de: