Description
SEO? PPC? So many computer terms to know. We know these things are important and they mean something, but how can it REALLY help my business to generate more revenue, more growth and more customers?
Rob will breakdown both services for you, so you get a full conceptual understanding of what SEO and PPC are, and how they are vital for your business success.
In this day and age, the internet is growing at a rapid rate, with BILLIONS of website popping up, you'll need to stay up to speed by learning about these tools to help stay on top of the internet game.
About the Presenter: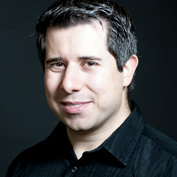 Rob Ragusa, Owner of Digital Ink Technologies a group of smart, hard-working people who know a great deal about the web and how it can be used to drive business. Their talented team stays current with design and technology through the latest trends, gets the best training available, and has the creative and strategic know-how to create strong solutions that get their clients the online exposure they need. More information about DIT can be found on their website: www.ditcanada.com