Description
The CAN-BIND Program, Mood Disorders Association of Ontario, and the Mood Disorders Support Group of Guelph are pleased to present:
The Distinguished Speakers Series:
Treating depression takes too long.
What can we do?
A FREE, PUBLIC talk on depression and how new research looking at biomarkers may help in more effective depression treatments. Hear the compelling story of a person's journey of hope and recovery.
Wednesday June 28, 2017.
Italian Canadian Club of Guelph
135 Ferguson St, Guelph, ON N1E 2Y7
Door open at 6pm. Event runs from 6:30pm - 830pm
Chairperson:
Dr. Benicio Frey, is an Associate Professor at the Department of Psychiatry and Behavioural Neurosciences at McMaster University, Academic Head of the Mood Disorders Program, and Director of the Women's Health Concerns Clinic at St. Joseph's
Distinguished Speakers:
Dr. Benicio Frey will provide an overview of the prevalence of depression, and current issues around effectively matching people to appropriate treatments. He will define what biomarkers are, the need for them, and how they may be used in providing effective treatments for those living with depression. An overview of the CAN-BIND program will also be covered and its innovative integration with multiple brain research programs through the Ontario Brain Institute.
Dr. Francesco Leri, is a full Professor and Chair of the Department of Psychology at the University of Guelph. His general area of expertise is Behavioural Pharmacology and Neuroscience. Dr. Leri talks about basic science / pre-clinical research science in the CAN-BIND project, as well as translation and reverse translation approaches employed to understand the neurobiology of depression.
Debbie Bodkin served as a member of the Waterloo Regional Police Service for over two decades, which included three overseas assignments in war-ravaged locales. Debbie speaks from her own mental health struggles with the hope of helping others going through similar challenges and the importance of focusing on being mentally healthy.
Panel Discussion:
At the end of speaker presentations, a panel discussion moderated by Dr. Frey, will take place with an opportunity for questions from the audience. Light refreshments will also be provided.
Frequently Asked Questions:
Location:
The Italian Canadian Club of Guelph
135 Ferguson Street, Guelph Ontario, N1E 2Y9
Free parking
Google Maps Link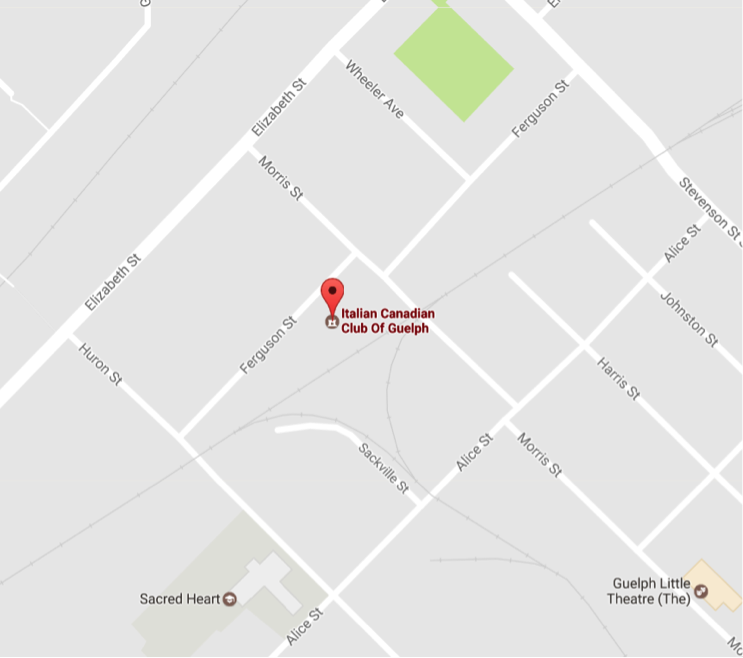 Travelling by bus? Guelph Transit Planner
What time do the doors open?
Doors will open at 6:00 pm and the event will run from 6:30pm – 8:30pm. Volunteers will be present to direct you to the main auditorium, or follow the signage in the building. Please try to arrive a few minutes early to register, pick up your information package and grab some light snacks.
Accessibility?
The Italian Canadian Club of Guelph is an accessible venue. If you have specific accessibility considerations, please contact the organizer in advance of the evening and we will do our best to accommodate your needs
Where can I contact the organizer with any questions?
Please contact Andrew at research@mooddisorders.ca
For more information about our organizations:

The Mood Disorders Support Group of Guelph meets at the First Baptist Church at 255 Woolwich Street (near Hakim Optical) every Tuesday from 7 to 9 p.m. People living with mood disorders, along with their families and supporters are all welcome.

The CAN-BIND study aims to take the guess work out of psychiatric treatment for depression, by finding clear and objective ways of matching the right treatment to the right patient for various types of depression.

The vision of the Mood Disorders Association of Ontario is to help individuals and families affected by mood disorders recover and heal. We offer free support programs to people across Ontario, and their families, who are living with depression, anxiety or bipolar disorder. Telephone Support Line:1-866-363-MOOD (6663). Monday to Friday, 9:30 a.m. - 5:00 p.m.