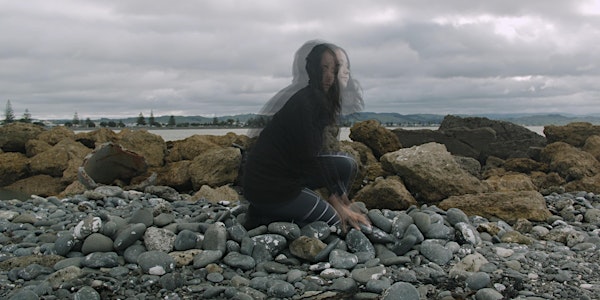 what do I say to strangers: Exhibition Tour with Shauna Thompson
When and where
Location
Esker Foundation 1011, 9th Ave SE Calgary, AB T2G 0H7 Canada
Description
The works in Among All These Tundras embrace and address concepts of language, land, sovereignty, and home. Join Curator Shauna Thompson for a tour through the works in this exhibition as we consider how these four concepts can be tied to processes of revitalization, history and change, tradition and contemporaneity, and locating a sense of belonging.
Registration recommended, opens Wednesday 15 May, 11am
Image: Asinnajaq, 'Rock Piece (Ahuriri edition),' 2018. Video still. Courtesy of the artist.
Prior to Registering for this program or event, please read Esker Foundation's Media Release Agreement: https://eskerfoundation.com/assets/MediaReleaseAgreementMay2019.pdf
Esker Foundation at times records programs and events for the purposes of archive and promotion. By participating in a program or event at Esker Foundation you consent to having Recordings (images, photographs, videos, audio recordings or other media) taken of you/your dependent(s). Participants will be notified when Recordings will be taken. Esker Foundation will not use these Recordings for commercial purposes.
Esker Foundation respects Participants' privacy. Should you wish to not have Recordings of you/your dependent(s) taken, you may opt out on the day of the event or program by notifying a member of Esker Foundation's staff or volunteer.
If you have any questions or concerns, please contact: info@eskerfoundation.com