Description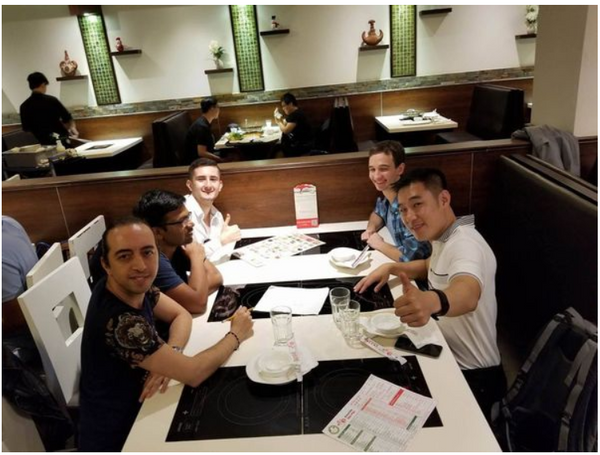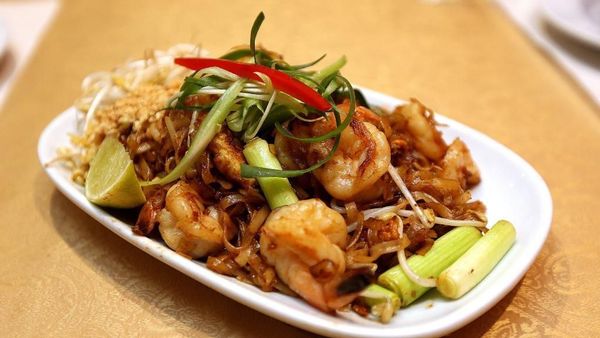 Sit down for a delicious meal. Make new friends! Meet like-minded people and participate in an intellectual discussion!
Welcome to LHC (Life Hacker Club) SOCIAL EVENTS: the place where success-driven individuals meet to learn from each other's experiences. These events happen once a month in between our signature LHC series.
⭐⭐⭐ONE OF THE TOP & FASTEST GROWING TORONTO MEETUP GROUPS⭐⭐⭐
The topic of discussion for the evening will be: What do you need to be happy?
- Is it money?
- Is it love?
- Is it friendship?
- Is it travel?
- Is it fame?
- Is it exercise?
- What is it, and why!?
We'll begin with a themed discussion around this topic, then let conversations flow and branch off.
You don't want to miss out. These social events are highlights of the club!
***LIMITED TO 12 SEATS ONLY - RESERVE YOUR SEAT NOW***
=========================================================================
Upcoming LIFE HACKER CLUB event...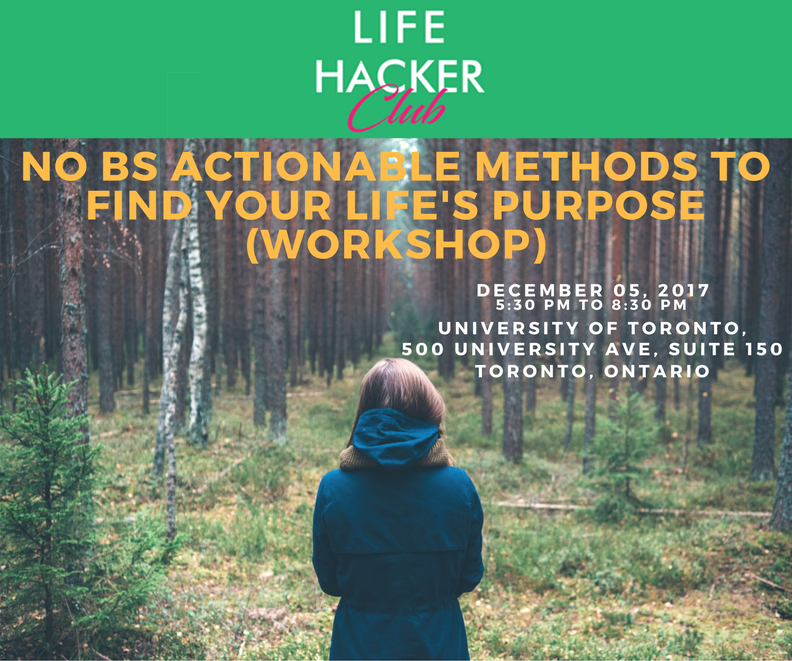 NO BS ACTIONABLE METHODS TO FIND YOUR LIFE'S PURPOSE (WORKSHOP)
Tuesday, December 5, 2017
5:30 PM to 8:30 PM
University of Toronto
500 University Ave Suite 150, Toronto, ON
You wake up and feel there's something missing in your life. You're not sure what. But you can feel the void in your life.
You get up to go to work. You work because of the pay, not because it brings you joy. Days drag on, you're low energy, and unhappy. Maybe you're anxious or depressed, or find yourself in tears. You constantly think "there has to be to my life more than this" or "what am I doing with my life?"
There's no magical cure that can remedy this, but there is a solution. The happiest and most successful people have discovered this solution: the answer is to find your life's purpose.
Identifying your inner compass will transform your life completely. It could lead you in a new direction, give you more energy, the days will seem to fly by because you're spending time on your goals and purpose. You will feel rejuvenated. Clearer. Happier. Whole.
But finding your life purpose is a daunting and highly convoluted task. Most seminars and courses that focus on this topic charge up to $10,000, but they don't leave you with an action plan. Nothing will change and you won't see any differences.
In Life Hacker Club, we focus on actionable and practical hacks that are simple, effective, and easy. Our format makes things highly digestible because the more complex and vague tips are difficult to implement.
Our next meeting will be about finding your purpose. Get a new direction in your life. We will have two speakers who will break down their step-by-step methods they used that helped them discover their purpose and how you can use them to enrich your life.
***LIMITED SEATS ONLY - BUY YOUR TICKETS NOW***