Description
What Does It Mean to Be Spiritual?
Discovering the Answer to this Question Might Change Your Life Forever
Sunday April 28, 1:30 - 4:30 pm
Richmond Hill Public Library
Guest Speaker: Bill Elberty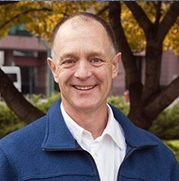 Cleric on the path of Eckankar
Educator, counselor and director of Upward Bound, a program for disadvantaged teens.

Also on the program: speakers, musicians and creative arts.
Come and hear Bill speak on how you can turn an ordinary day into a spiritual adventure. "Every individual holds the key to their own personal relationship with God."

This event is Sponsored by Eckankar Canada
Register and receive:
New to Eckankar - Free Admission - please print out the Guest Pass

Eckankar Member - $20 requested donation
An email address to send a question in advance for Bill to discuss on April 28
A link to join our mailing list

Our mailing list provides information about upcoming Eckankar Ontario public events and shares stories of spiritual experiences written by Eckankar members in Ontario. Easy to unsubscribe at any time.
To join the mailing list now click on this link -- https://www.subscribepage.com/q9e7e0