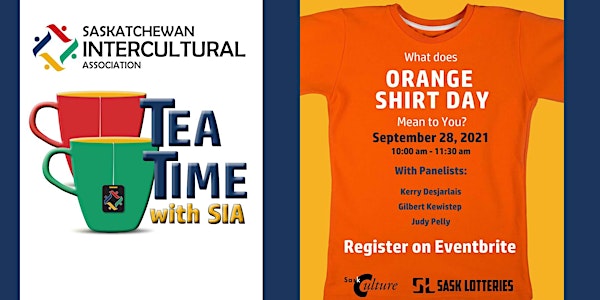 What Does Orange Shirt Day Mean to You? ~ A Panel Discussion
Residential school survivors will share their thoughts and feelings on what Orange Shirt Day means to them.
About this event
Opening prayer will be done prior to the online event.
Land acknowledgement
Honour Song - Rylan & Taylor Smallchild
Phyllis's Orange Shirt written by Phyllis Webstad - reading by Lara Paul
Koohkoom Rose and Mooshoom Joe will share what Orange Shirt Day means to them
Guest Panelists:
Gilbert Kewistep - First Nations Knowledge Keeper, Cultural Advisor and Residential School Survivor
Judy Pelly – First Nations Knowledge Keeper, Cultural Advisor and Residential School Survivor.
Orange Shirt Design Showcase -by K to 12 students
Orange Shirt Song
Global Story Box Winners - 5 boxes to be drawn!! Enter to win on Eventbrite!
This is an online event!
The zoom link will be sent to all registrants Monday, September 27th.
Due to the sensitive content, this event may exceed the allotted time.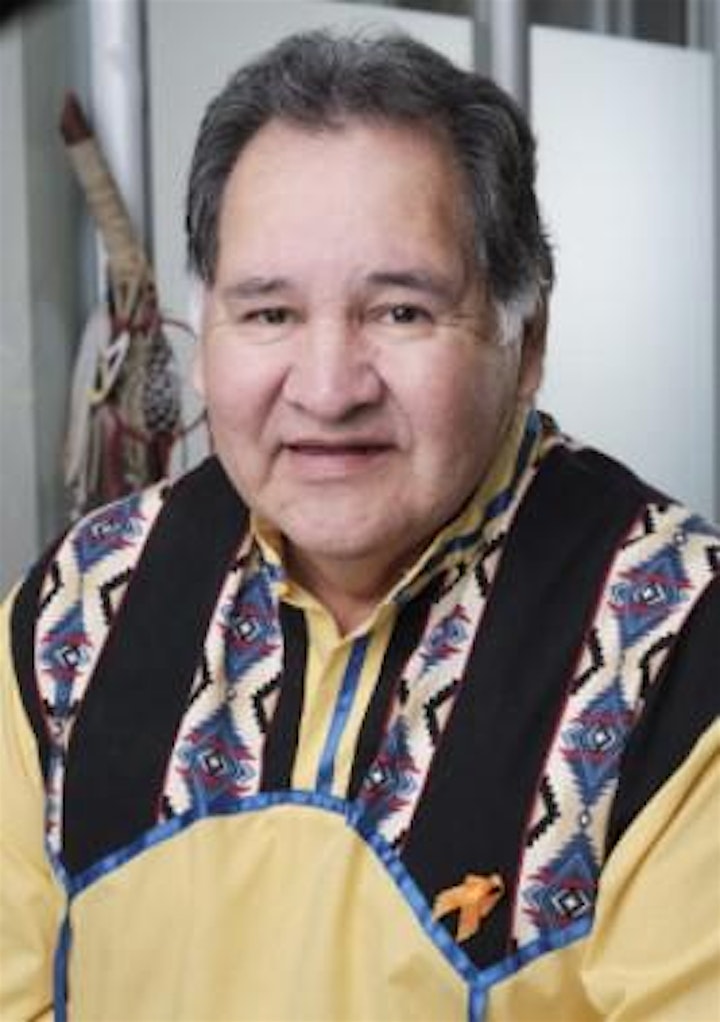 Gilbert Kewistep
Gilbert Kewistep is from the Saulteaux/Nakaway Linguistic group in central Saskatchewan and is originally from the Yellowquill First Nation. He currently resides in the city of Saskatoon and is the proud father of four daughters and five sons. He is also very rich and blessed with many grandchildren and four great-grandchildren.
A survivor of both the residential school system and Sixties Scoop, Gilbert has successfully completed his Bachelor of Indian Social Work and his Masters of Aboriginal Social Work degrees through the First Nations University of Canada, which is affiliated through the University of Regina. He is also a faculty member in the Social Work department at the First Nations University of Canada and an Elder's board member of this university.
Gilbert has also collaborated with the City of Saskatoon on several projects that include the Chief Mistawasis Bridge Naming, Reconciliation Saskatoon, and other speaking engagements. He also recently accepted a position with the Saskatchewan Health Authority as a cultural advisor. Gilbert also assists with many Reconciliation projects with various agencies in Saskatoon.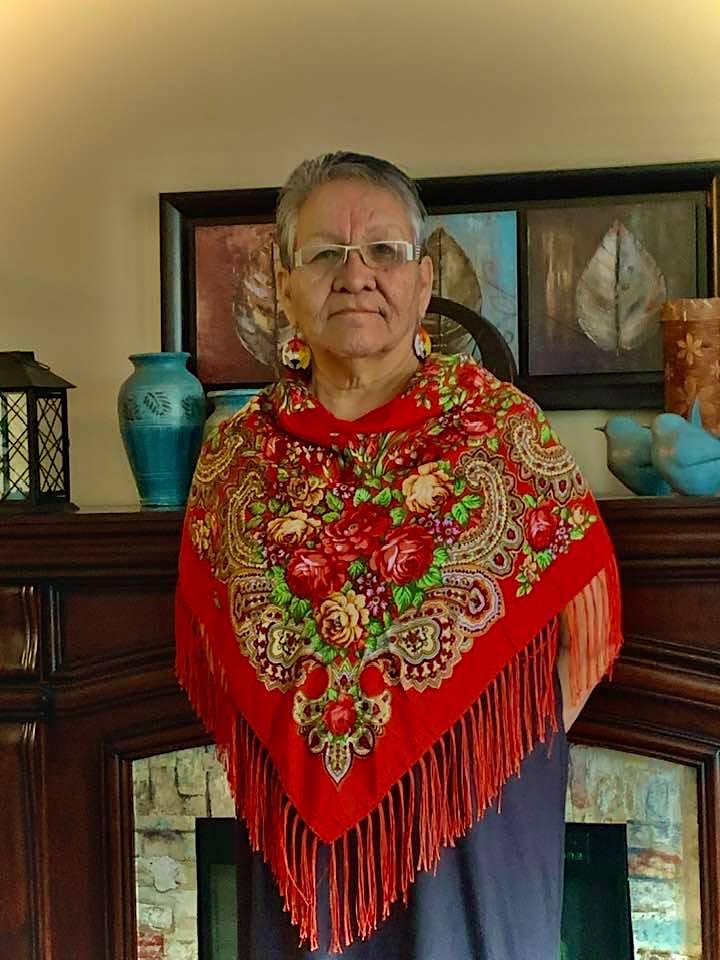 Judy Pelly
Judy Pelly is a respected Knowledge Keeper and Cultural Advisor and provides guidance and support to individuals, organizations, institutions, and agencies. Judy is Anishinaabe-Saulteaux and was born and raised in the Cote First Nation. She is a survivor of the St. Phillips Indian Residential School (IRS) where she attended from ages 6 to 13 years, from 1958 to 1964. She was raised with her Anishinaabe-Saulteaux cultural traditions and is a practitioner who attends and participates in her family/community cultural ceremonies. She is a proud mother of three sons and a Kohkum to five grandchildren.
Judy received her post-secondary education at the U of S and worked as an education manager and community engagement worker with an emphasis on the Indigenous population and with women at risk given her life experience as an IRS survivor of abuse and as a recovering alcoholic. Judy retired from the Saskatchewan Indian Institute of Technologies as the Dean of Community and Health Studies in 2015 after 21 years of service, and she continues to be involved in various project committees and with the Indigenous Advisory Circles. Judy encourages all people and organizations to continue to work together respectfully in the spirit of reconciliation.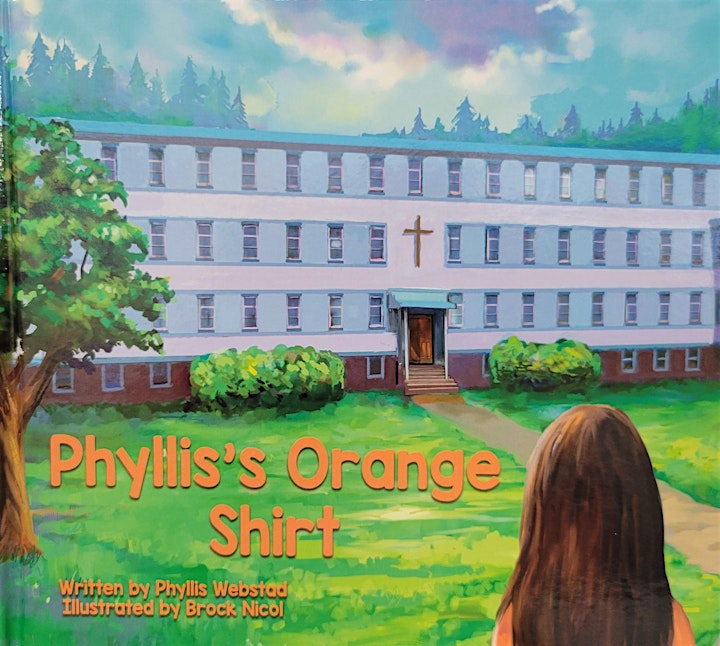 Koohkoom Rose and Mooshoom Joe are two Métis/Michif Elders that share their words of wisdom on various topics that are of importance to children, youth and families.
Puppeteers: Lyla Phillips & Chelsea Desjarlais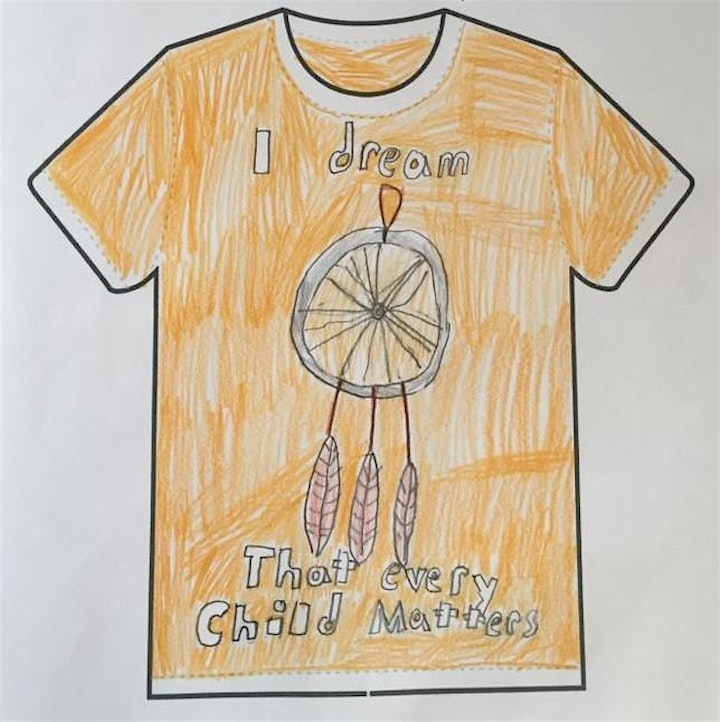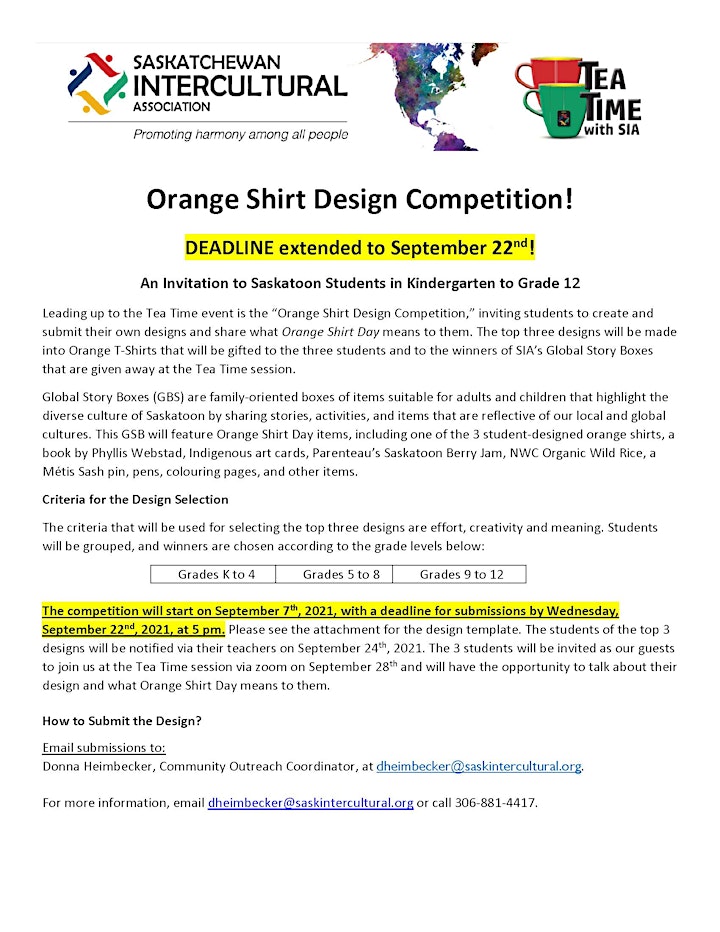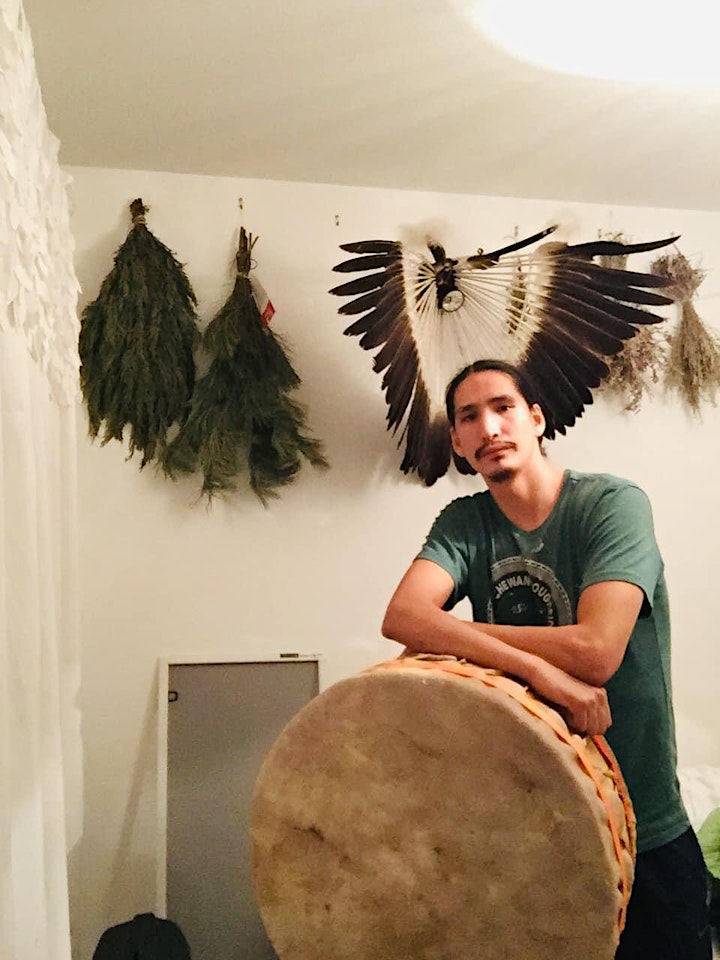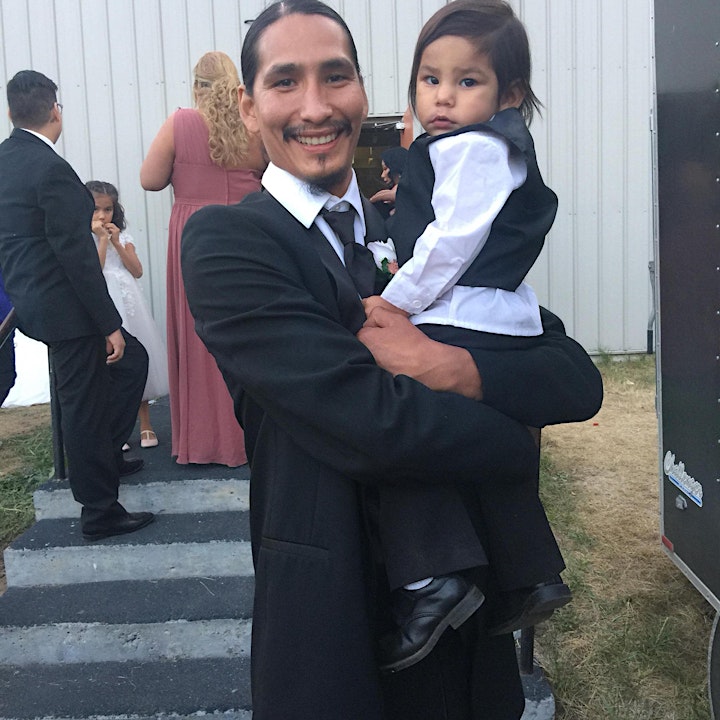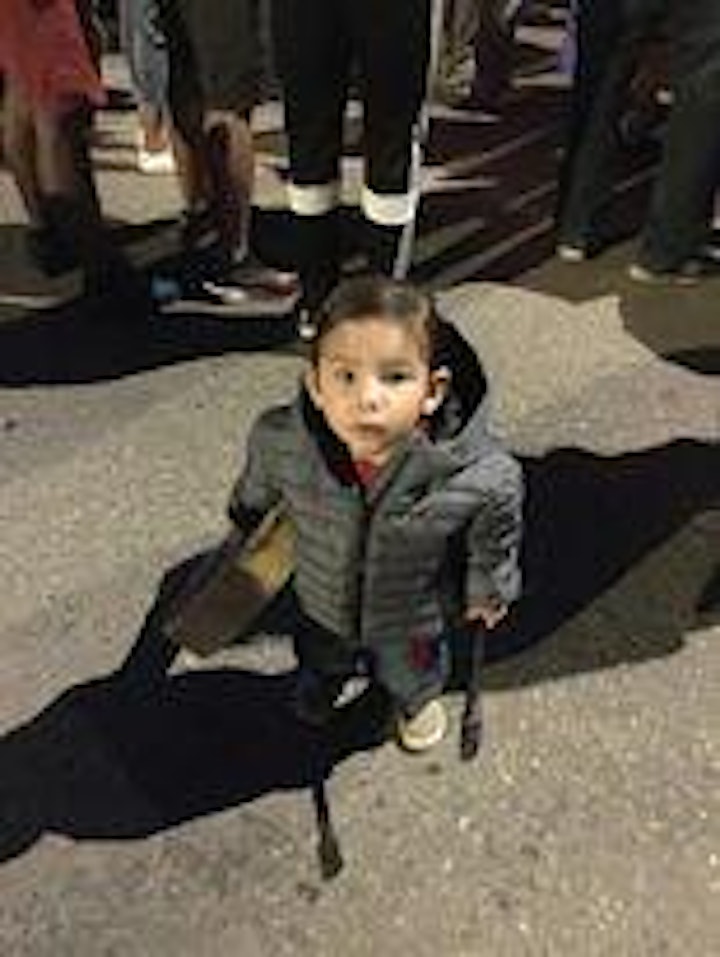 Rylan & Taylor Smallchild
My name Is Rylan Smallchild and my little brother Is Taylor Smallchild. We are from the Beardys and Okemasis First Nation in Treaty 6 Territory. I have been singing and practicing our Cree culture for 10 years. We've done a lot of community work with our drums and songs for organizations and families in Saskatoon and Saskatchewan. My brother Taylor is 1 year old. Ever since he could hold a drum and use his voice, he loves to sing and hit the drum. He's such a passionate singer and he loves the sound of the drum and songs we sing.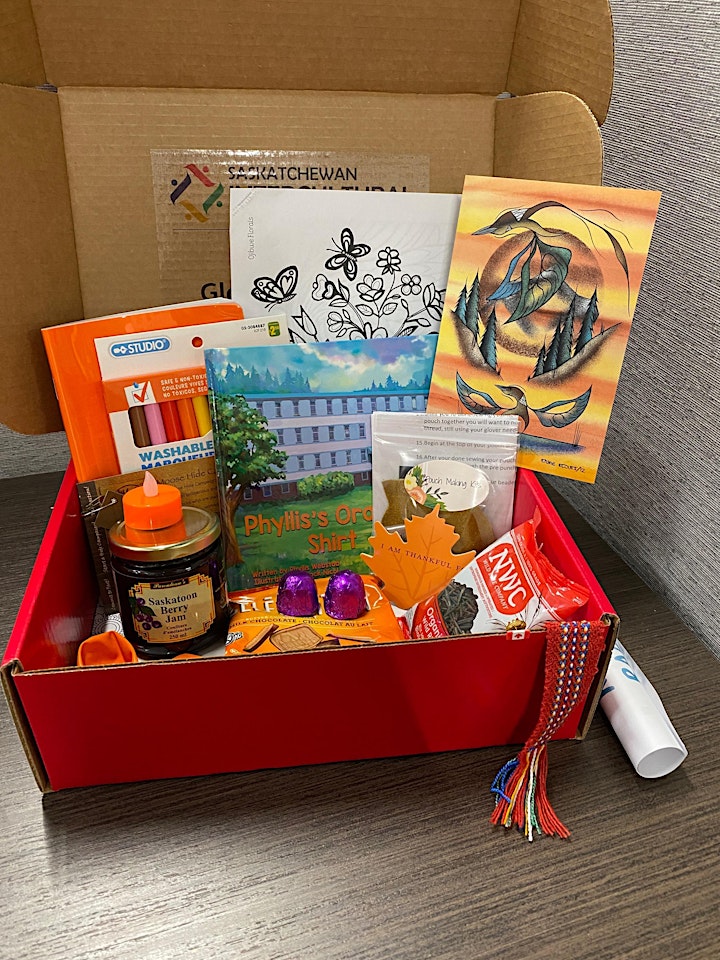 ENTER TO WIN one of five global story boxes that features Orange Shirt Day educational materials, colouring pages, beading kits, art cards, snacks and other items that will further your intercultural experience beyond Tea Time with SIA!