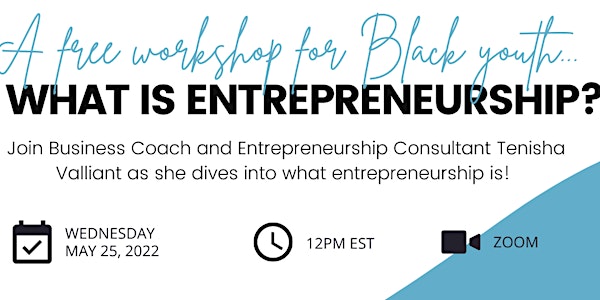 What is Entrepreneurship?
Have you wondered about entrepreneurship and what it could mean for you? Come join us for a short but informative workshop!
About this event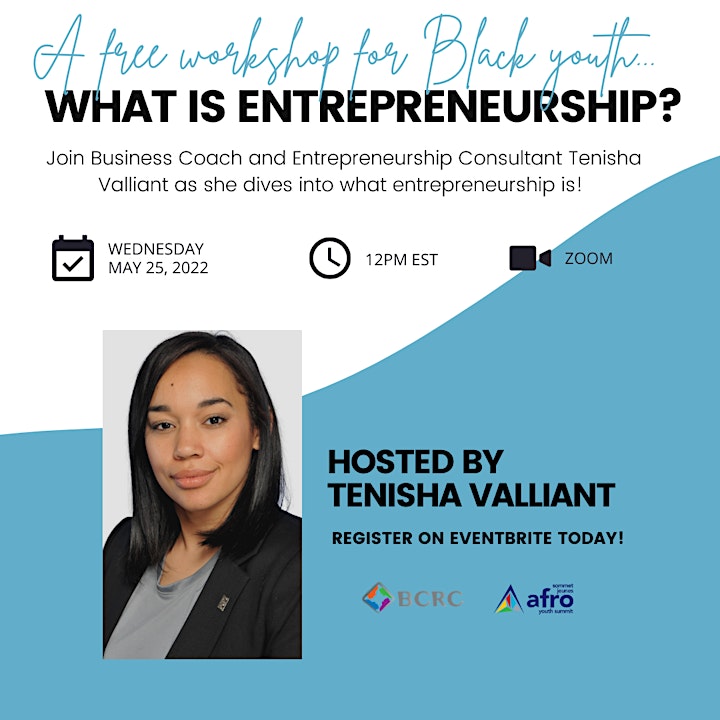 Let's take a look at what Entrepreneurhship is and how those wo are interested in pursuing it, can move forward exploring ideas!
This event is brought to you by the Afro Youth Summit and the BCRC.
ABOUT: The Afro Youth Summit is has launched project RIDE (Réseau d'Intervention en Développement Économique), which has consisted of creating and launching seven (7) service centers for entrepreneurship, including a digital expertise center, to serve young women and men entrepreneurs and aspiring entrepreneurs from Quebec's Black communities.
The BCRC is proud to have been selected as one of the 7 organizations who will lead a service center and is the only one dedicated to the English-speaking Black Community.