What is WindReach Farm? - 2021 BIAYR Educational Talk Series
Online educational talk about how a working farm provides programs for people of all abilities
About this event
WindReach Farm strives to enrich the lives of persons of all ages with disabilities and/or special needs by providing opportunities to enjoy experiences in farming, nature, outdoor recreation, and other activities and to share those experiences with family and friends. WindReach Farm uses an accessible farm environment to provide therapeutic programs and services for individuals of all abilities.
Learn about their programs and services that have been developed with full accessibility at the forefront. They offer learning and experiential opportunities with the goal of engaging with participants in order to strengthen skills, independence, and physical well-being in a safe and nurturing environment.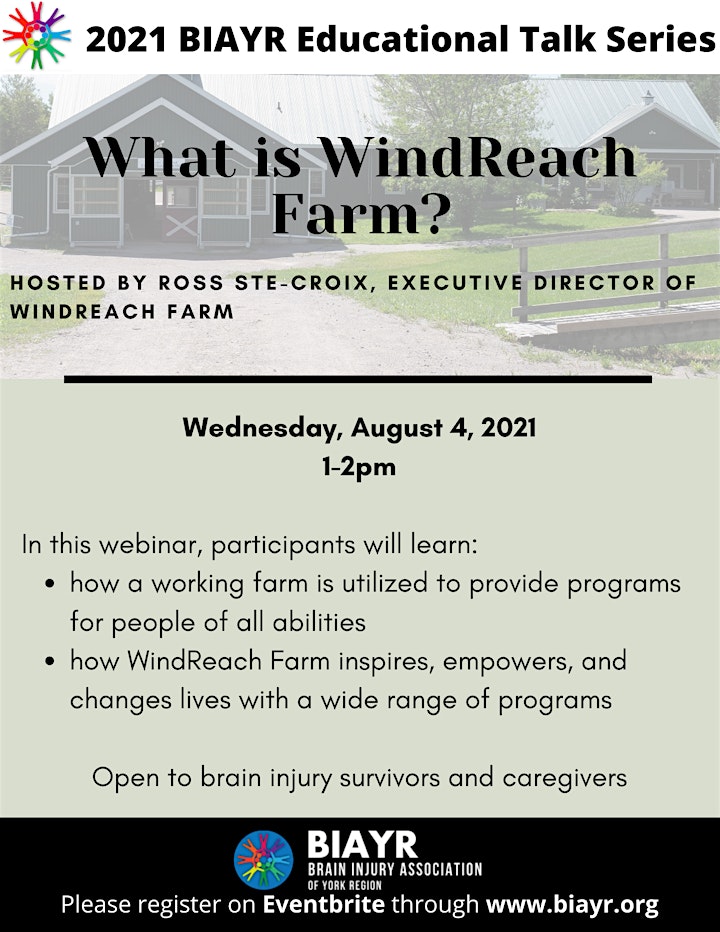 About Ross Ste-Croix:
Ross earned a Bachelor's degree in Kinesiology from McGill University and a Master's in Human Kinetics from the University of Ottawa. He spent the first ten years of his career as a leader in the amateur sport sector, working at both the national and provincial levels, leading coach education and athlete development initiatives for athletes of all abilities. For the past three and a half years, Ross has taken his passion for leveling the playing field to WindReach Farm, an organization who uses a farm environment to provide therapeutic programs for individuals of all abilities.
Ross has a passion for finding creative solutions to address the barriers that face those individuals living with disabilities and mental health issues and believes that now, more than ever, more attention needs to be focused on mental health at home; on the playing field; and in the workplace.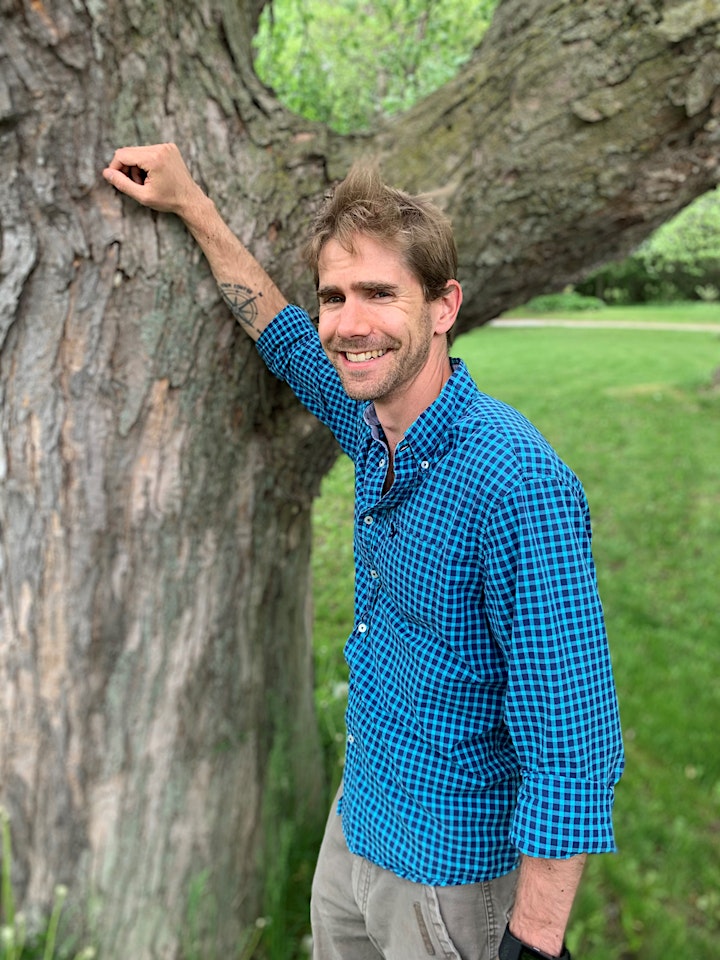 Organizer of What is WindReach Farm? - 2021 BIAYR Educational Talk Series