Description
What It's Worth: Pricing Produce for Profits
Being a sustainable farmer is more than the farming methods you use, it also means ensuring you can stay in business regardless of your marketing outlet. Chris Blanchard of Rock Spring Farm and Flying Rutabaga Works will help you navigate pricing strategies to meet your customer needs and your farm's bottom line. This workshop will include methods for determining production costs and pricing across variation in your farm system including the differences between field production and season extension.
Topics covered include:
Pricing Rules of Thumb

Margins in Different Markets

Establishing Costs of Production

Production Expenses

Marketing Expenses

Season Extension Expenses and Pricing

Ownership Costs

Valuing Labor

Quickbooks Classes
Date: Thursday January 23rd, 5:30-7

Location: UBC Farm Centre
3461 Ross Drive

Vancouver BC
Chris' workshops about farm business concepts, food safety, organic vegetable production, and scaling up to farmers throughout the country have gained a reputation for fresh approaches, down-to-earth information, and honesty.
Chris Blanchard Bio
Chris Blanchard provides consulting and education for farming, food, and business through Flying Rutabaga Works. As the owner and operator of Rock Spring Farm since 1999, Chris raised twenty acres of vegetables, herbs, and greenhouse crops, marketed through a 200-member year-round CSA, food stores, and farmers markets. Prior to 1999, Chris managed student farms, worked as an intern, packing house manager, plant breeding assistant, and farm manager, and provided consulting for a major organic processor, in California, Wisconsin, Maine, and Washington state.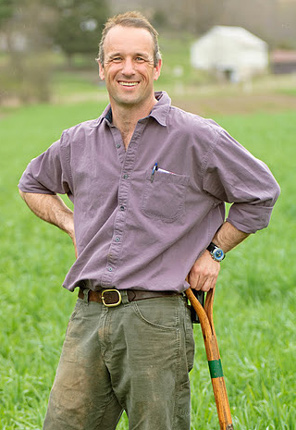 This workshop is a part of the "Building Resiliency" series within the UBC Farm's workshops. It is sponsored by the Vancouver Foundation in support of the UBC Farm's "Building Resiliency: Growing Food and Farmers" project. A goal of this project is to improve local food system resilience by providing hands-on training and workshops to increase the amount of food produced and consumed locally year-round.
Vancouver Foundation helps build more vibrant and resilient communities in BC. We do this by harnessing the gifts of energy, ideas, time, and money from caring citizens to make meaningful and lasting impacts. We are Canada's largest community foundation and we've been investing in communities since 1943. To find out more visit: www.vancouverfoundation.ca

Refunds:
Please be advised that refunds for workshops are subject to a $5 fee. Refund or exchange requests less than 48 hours prior to the event cannot be accomodated.
Organizer of What It's Worth: Pricing Produce for Profits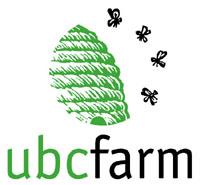 The UBC Farm encompasses 24 hectares of integrated farm and forest lands on UBC's South Campus. The farm is managed by the Centre for Sustainable Food Systems, which offers a wide range of interdisciplinary learning, research, and community programs on the site. Together, these programs explore and exemplify new paradigms for sustainable communities.
Through the Growing Season Workshop Series, we aim to connect sustainability and life-skills experts with our local community through accessible and affordable workshops.   Come join us for a workshop, gain new skills and knowledge, and help support the UBC Farm!