Description
What Keeps you up at Night?
Learn Simple Techniques for Managing Stress in your Everyday Life and Experience a Free Soundbath Meditation to Calm the Mind and Body.
We live in a society that induces stress. From our fast-paced, deadline-driven, plugged-in realities, to the myriad of pressing social issues affecting us all, how can we stay grounded and build resilience in our lives?
In this session, you will learn:
Gain an understanding of how stress impacts the brain and body

Learn how to tune into your body and acquire simple techniques to regulate your stress

At the end of the workshop, you will receive a free live 15 Soundbath Meditation experience
For the live Soundbath Meditation portion of the workshop, fellow certified Sound Therapy Practitioner, Nicole Manes, will be joining Laura Notton to create an unforgettable Soundbath Meditation experience. No previous meditation experience is necessary. Both Nicole and Laura have provided sound therapy at a number of organizations and workplace settings including Rotman School of Management / University of Toronto, Unison Health & Community Services, Better Life Studios, Living Waters Therapies, The Integrative Heath Care Clinic at ITM, private retreats and more. Both Laura and Nicole are members of The Sound Body Collective, a soundbath "band" comprised of four certified sound therapy practitioners. Recognized as "...one of Toronto's most diverse soundscapes groups...". The Sound Body Collective hosts regular public soundbaths and can facilitate private soundbath experiences for workplace wellness, private functions, retreats, special occasions, home gatherings and more. Connect: www.facebook.com/SoundBodyCollective
---
About Laura Notton MSW, RSW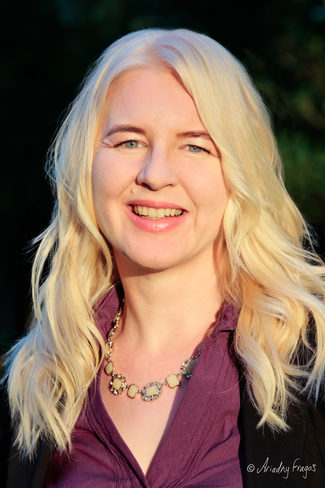 Laura Notton is a registered Social Worker, Psychotherapist and certified Sound Therapy Practitioner. For the last twenty years Laura has supported hundreds of people from all walks of life on their healing journey. With skill and compassion she has helped clients overcome challenging life circumstances and worked closely with clients to help them reach their goals. Laura holds a Master of Social Work Degree with a specialization in Health and Mental Health from the University of Toronto as well as a Bachelor of Social Work Degree from Ryerson University. Her practice is informed by the exceptional training she received at Women's College Hospital and specialized training in Sensorimotor Psychotherapy which is a body-centered approach that aims to treat the somatic symptoms of unresolved trauma. Laura has also completed training in Cognitive Behavioural Therapy, Emotion Focused Therapy, other mindfulness based therapies, Sound Thearpy, and Restorative Yoga.
---
About Nicole Manes BA/Soc, BA/Media
Nicole Manes earned her certification in Sound Therapy from the Institute of Traditional Medicine (ITM). She uses a variety of instruments and tools including voice, crystal quartz singing bowls, Tibetan metal bowls, shakers and chimes to provide sound therapy in both private and group settings. In addition to a long-standing interest in psychology, mindfulness and spirituality, plus over thirteen years as a public relations specialist, Nicole brings years of live performance, song writing and in-studio recording experience to her sound therapy practice. Nicole holds a Bachelor of Arts Degree in Sociology from The University of British Columbia.
---
What is Spotlight?
We know that staying up to date on today's big ideas and tomorrow's big trends is a job in and of itself.
As the world's first working, learning and growing store – we are excited to introducing Spotlight: a new community gathering and learning space. Spotlight will engage communities with knowledgeable experts to both inspire, inform, motivate and educate.
Spotlight is a space accessible to persons that use mobility devices. We encourage people from all backgrounds to participate in our public programming