A #MadeBySFU workshop. https://productentrepreneur.eventbrite.ca
About this Event
What Not to Do as a Product Entrepreneur
In this workshop, you will learn from ACETECH CEO, Peter Payne, the top things to avoid as a budding product-making entrepreneur. He will cover a variety of topics including pricing, material selection, and event design.
If you're a competitor in #MadeBySFU, you absolutely need to attend and learn how to shape your product in the most optimal way.
Even if you haven't entered the competition, you're welcome to join and learn from the best on product entrepreneurship.
Date: Tuesday, November 3
Location: Online
You will receive the Zoom link to the workshop after registering.
SUBMIT YOUR QUESTIONS
We are collecting questions before the workshop! If you have any questions about product entrepreneurship, please fill out this form by Sunday, November 1.
Participants are highly encouraged to submit questions to get the most out of this interactive workshop.
#MADEBYSFU
This workshop is presented as part of #MadeBySFU, an annual competition celebrating product entrepreneurs at Simon Fraser University. Competitors are judged for several prizes while selling and showcasing their products at the #MadeBySFU marketplace.
Visit bit.ly/MadeBySFU2020 to learn more.
SPEAKER
Peter Payne
Peter Payne has established and run a variety of companies – from the early days of electronic publishing, to medical devices successfully marketed in Canada, the USA, Europe and Asia. He has been involved with government organizations, private and public companies, reverse take-overs, venture capital corporations and not-for-profit groups. Peter earned a Ph.D. (Pathology) from the University of British Columbia and was a Clinical Instructor and Honorary Lecturer at UBC's Faculty of Medicine. He has been an invited speaker at international conferences, holds a number of patents and has received several awards for his work. Peter is also the past Director of Programs at the BC Technology Industry Association, and past Senior Executive-in-Residence for Innovate BC. Peter is currently a Visiting Lecturer at SFU's Beedie School of Business and the CEO of AcetechLeadership which provides support and training to leaders within high growth organizations.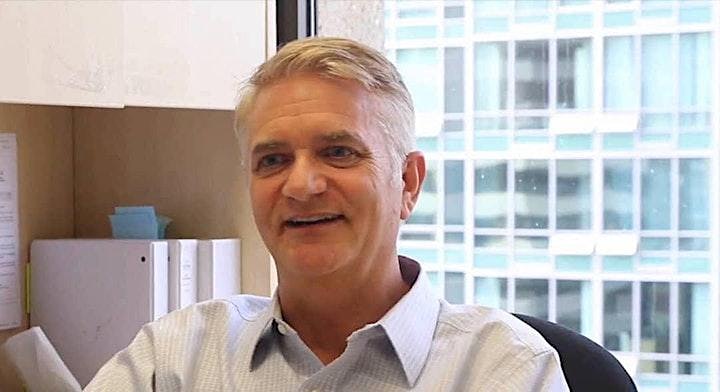 Western Canada's first university business incubator, Coast Capital Savings Venture Connection® is a university-wide incubator, entrepreneurship training program for students and recent alumni. From the initial business idea through to validation, Venture Connection® supports individuals exploring entrepreneurship possibilities. The program offers an early-stage business incubator, mentorship, co-op education terms, competitions, networking opportunities, workshops and seminars. Venture Connection® collaborates with all SFU faculties and departments, including the Beedie School of Business, the Faculty of Applied Sciences, the Faculty of Communication Arts and Technology, Work Integrated Learning and a wide-range of external partners. The program is supported by professional staff, including Mentors-in-Residence with substantial experience in a range of industries.