Description
What the HELL Do I Sell?
How to Package, Price and Position Your Expertise!
Is it time for you to FINALLY get answers to the questions that have been stopping you from growing your successful coaching, consulting, speaking or healing business!?
Are you REALLY ready to share your wisdom and expertise; impact other people's lives, and build a successful business for yourself???

Do you want to stop *&%$#@# spinning in confusion about everything you have to offer and confidently create solutions that serve you and your clients?

How great would it be to finally be clear on what your ideal client truly wants, needs, and will buy?

Are you still trying to figure out what primary problem you solve and how to convey your solution in a compelling way that sets you apart from the competitive throngs?

Do you avoid networking because people's eyes glaze over when you answer the question "What do you do?" (and they certainly don't book an appointment with you)
What The Hell Do I Sell is the first in-depth, no B.S., course designed to address the most vexing problem for experts who want to attract the right clients—right now!
Every expert-preneur (Coaches, Consultants, Speakers, Trainers, and those who sell what they know) struggles to master the 3 Why's and a What that are critical to your success:
Why you do what you do… Because people buy your why, not what you sell…

Why they should pick you… You can't convey your value until you claim your value!

Why they need what you have… What's in it for them to buy your product or service?

What the hell do you sell… How do you package, price, and position your services so that prospects don't have to be SOLD, they actually want to buy what you have to offer because it's exactly what they need!
Until you can articulate, and OWN, these 4 aspects of your business you won't be able to attract clients you love to work with! More importantly, you won't be able to sell yourself worth a darn. Full stop. No exceptions. You HAVE to know how to do this well if you want to be successful! (Am I being too subtle or vague here?!?)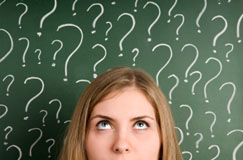 And the place to start is with: "What the Hell Do I Sell?"... and how? During our time together you will:
Understand, and map out, the journey you are taking your clients on

Be 100% clear on your ideal product or service offerings

Confidently present those offerings so prospects say "Yes I want that!"

Boldly claim your ability to profit by fulfilling your purpose

Have your product and service blueprint in place (You'll define a business model that fits for YOU!)

Leave with marketing copy that sets you apart and has people clamoring to buy what you have to offer!
Why do we call it a "Hands-on" intensive? Because you'll be taught the ideas, given the templates, scripts, or tools and then you'll work on applying them to your business. My coaches and I will be there to help you write copy, name your products, figure out what pricing works for you and so on...
In other words - we'll get shit done!

And to further support you, two weeks after the course we have a final 2.5 hour virtual call to review questions, provide feedback, deal with any challenges and celebrate the heck out of your progress! But that's not all - so don't miss the incredible BIG BONUS you receive with your Live workshop registration!

So what are you waiting for... go register! :-)
Not yet huh...? OK, let me give you more information on this kick-ass opportunity...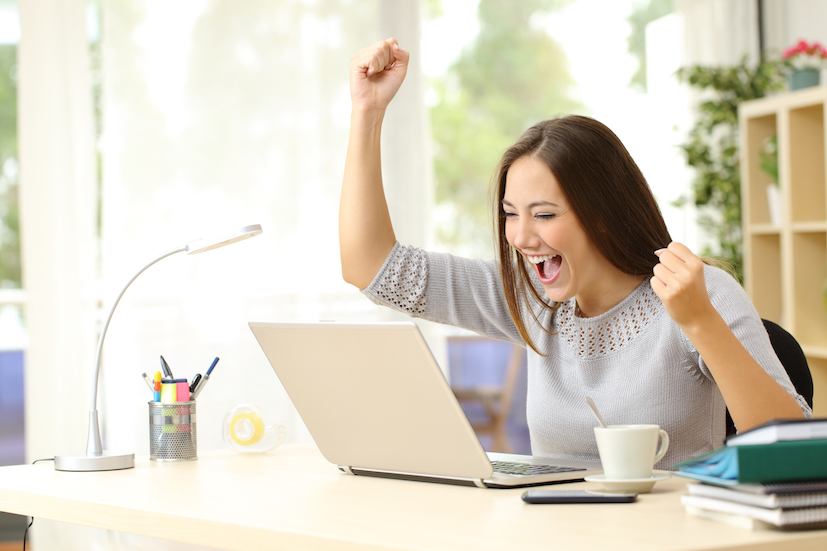 This program is for experts who have a message, or knowledge that can change other people's lives or businesses.
What the HELL Do I Sell? is for you if you:
Truly desire breakthrough results that yield more money, clients, and engagements

Are committed to contribution… to actually making a difference for others!


Know what problem you solve in the world... and have an idea of who your ideal client is.

Have expertise that you are keen to profit from—can I get a 'hell ya'?

Are tired of spinning in confusion and are ready to get winning instead!

Know that you benefit most from frank, clear, compassionate, fun, and expert guidance with a focus on implementation!! It's time to get moving so you can shine!
This program is not for you if you:
Want to buy (vs. complete) another program so you can tell yourself you are 'working on your business' (you know who you are…)

Are not willing to own your expertise or claim your value yet (and that's OK – congrats on being honest and not wasting your time or money!)


Are just starting out and really don't have a clue where to start - This course is not for complete newbies

Think that you best get one more certification before you jump in…

Want someone to tell you that you can make millions without ever having to sell yourself

Are unwilling to put your stake in the ground and commit!

---

The Juicy Details
Investing In Your Future:
Regularly $997 USD - Special 1 time only Calgary Live event price only $497

Big Time Bonus: When you register for the Live Intensive, you will also be gifted with the 8-week Online version of the program and 4 additional weeks of implementation group coaching! Value $1997
If you're like me you've attended lots of training and not felt like you had it all down after only 3 days. It can be like drinking from a firehose… While we will work with you in this hands-on, get-it-done intensive, and you WILL walk away with a ton of clarity and completed tools that will move you forward; there is going to be a LOT of powerful content that you will want to review. And when you do you'll create even more value!

And… let's get real – even having clarity, having your tools, strategy, and marketing approach clear won't make a difference if it's not applied!! That's were most entrepreneurs go astray.
That's why this 12-week process is all about supporting you as you try things out, tweak and hone, get comfortable with the new methods. And throughout it all you will have help with creating the right approach for you. This is not a "drop-and-dash" training where you are bombarded with lots of content that you do nothing with!
This is about helping you get results!! Some of you may have everything you need after the 3 days, but the vast majority will want the back-up of access to me, and the content, after the workshop.

Logistics
Live Intensive Dates: Thurs Sept. 26 – 28th, 2019
The Live workshop starts on Thursday night at 6:00 pm MST over dinner (my treat) at a restaurant where we will get to know one another and begin the training. We end Saturday at 5:00 pm leaving you some of your weekend for family and relaxing! (who are we kidding - for cramming in all of your errands etc. :-) ) Other ending times will depend on class need.
Virtual Follow-Up Class: Monday Oct. 14th – 1:00 – 3:00 pm MST.
This is to support you with any post-event questions, challenges, and celebrations! This 2-hour coaching session will ensure you are on the right track and are moving forward strongly! Please note – this is considered part of your course!
The Online WTHDIS Program begins Oct. 22, 2019 and runs for 12 weeks (8 Weeks content – 4 weeks implementation coaching) every Tuesday. All calls recorded. While this extended, online version of the intensive is optional – I know you will get a TON of value from revisiting the content and from further clarifying your strategy and marketing.

AND - I'm so confident that you will receive more value than you expect - I will make this an even easier decision for you. It comes with a guarantee of results or your money back!

Peace-of-Mind Guarantee: 120-day money-back guarantee. Do the work, and if you don't get results, we will work with you until you do!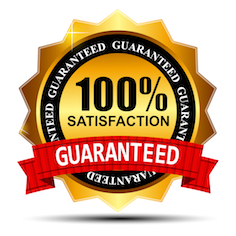 ---
Why Work With Me??
Because I know what it's like to spin! To avoid a calling for years! When I first 'got the download', or calling, on my business Bodacity, I hung up! Told the universe that it had the wrong number!! And then spent 7 agonizing, frustrating, and wasted years telling excuse after excuse as to why I couldn't, shouldn't, and wouldn't launch this business. Throughout those 7 years I was coaching, teaching, and consulting with business owners on how to successfully get past their B.S. and helping them get great results like 320% increases in their revenue… only to stay stuck in my own stories.
Stories like, "It's been sooo DONE!" There were dozens of groups for fem-preneurs who wanted to grow their businesses. (Now there are thousands… so clearly the demand hasn't diminished!). "I wasn't unique enough. I couldn't find my 'special sauce'."
Sound familiar? Even with 40+ years of business start-up and turn-around expertise, and decades of marketing savvy that turned me into the "Why Whisperer" who could identify your ideal positioning within minutes—I struggled to fully commit to playing a bigger game. To make the transition from being a very successful solo-preneur for 35+ years to creating a thriving business, community, and movement that inspires 100,000's of women to step up and out!
Well, that procrastination ended last year! And as much as I enjoyed making my consulting clients $100,000's by working for them, it was time to bring my 100% commitment, decades of experience and laser-honed expertise to bear on helping you move forward!

I know that there is freedom of expression, increased contribution, and economic abundance in entrepreneurship. I believe it's the best personal and professional development process you'll ever undertake. And it is one of the best ways to share your unique gifts and know-how with the world. To roughly paraphrase Jerry McGuire, "Let me, help you, help them!"

I look forward to supporting you on your journey to becoming the go-to expert in your field!
Warm regards – Jannette Anderson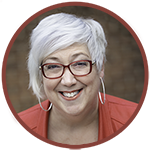 ---
Still not sure...?
Look - we both want the same thing. You to get what you need so you can create the business and life you want. So if you have questions, I'm happy to answer them. This course is NOT a fit for everyone. So even though I stand behind my work with my awesome, take-the-stress-away guarantee... I'm also happy to talk so you can be sure.

Book here for a complimentary consultation to see if now is the right time for you to attend "What the Hell Do I Sell - How to Package, Price and Position Your Expertise." No pressure - just clarity and connection.
https://jannettescalendar.as.me/Discovery