What Works? Effective Career Management: Peer Mentorship & Coaching Modalit...
Description
What Works? Effective Career Management: Peer Mentorship & Coaching Modalities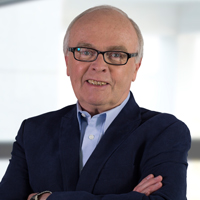 Bob Lank, Group Leader with CEO Global Network Inc.
, will present
Effective Career Management: Peer Mentorship and Coaching Modalities
he has utilized as an Executive and C
areer Management Coach.

All coaches and counsellors desire results with and for our clients both in the public and private sector, in HR within an organization or while managing others. Ultimate results come from using tried and proven methodologies, state of the art.

Career/workplace professionals actively use both group workshops for organizational career management purposes and one-on-one counselling or coaching, separately or in combination. At the AGM kenote presentation Bob Lank will share proven strategies where he has successfully combined individual and group coaching methodologies to help clients grow, learn, and ultimately move their careers to the next level.
Bob brings his many years of experience as a senior management leader in career transition and executive leadership coaching to this session. Bob honed his skills at both Murray Axmith & Associates and Right Management Consultants. He has substantial experience in delivering coaching services one-on-one as well as leading peer-input group services for these same clients. It is this methodology that he will share with us on June 15.
Learn:
About the mixed-model he employs, which provides synergies between the modalities, thus providing greater value than using one method or the other.

Cautions to watch out for: confidentiality, managing client dominance, respect for client experiences and advice of others.

Real-life cases and related learnings.

Volunteer to Participate! Engage in a Live Simulation:
5 individuals are invited to participate in a LIVE Peer Mentor Simulation. If you're interested to participate contact Kristina kristina@kristinasammut.com,

while spaces are available

. Note: At this time partipation is open to OACM members. This is a real-life coaching simulation. Actual situations will be shared with the group and audience as observers.

A portion of this evening will be dedicated to our Annual General Meeting and Member Vote on the Nominations for Officer positions for next year!

Dinner and networking will be included.