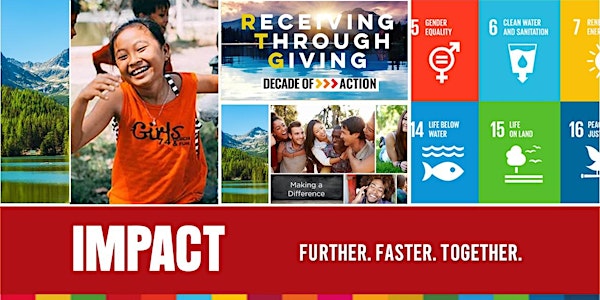 What You Need to Know about Impact Investing
Location
Zoom Conference Call
Online
Toronto, ON M5B 2L7
Canada
One of the greatest opportunities of the 21st century is the realization of the impact economy: where everyday work, leads to a better world
About this event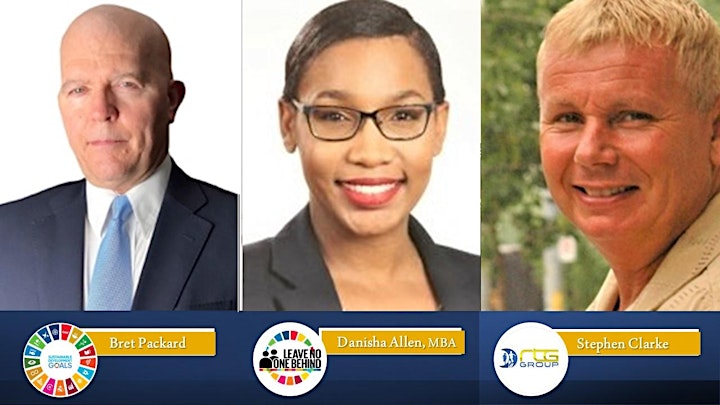 There is a SHIFT Happening in the Investment World. It's small but it is building momentum and as it grows it has the ability to truly change the positive effect money can create!
With Corporations focused on ESG's, Investors of all types are no longer just driven by how much money they can make, but also in how that money is earned.
Increasingly investors want to put their money to work in ways that support their values and beliefs. The webinar will discuss Socially Responsible Investing (SRI), ESG and Impact Investing, all strategies designed to align with an investor's personal principles.
Join experienced impact investors, as they explore:
How to align your investments with your values
Distinctions among different approach to values-based investing such as Impact Investing, SRI, and ESG
Advances in impact measurement
Limitations and current concerns about values-based investing
How implementation of values-based investing can be used to reduce risk and increase returns
Impact investors aim to be a real force for good. Using their financial capital, they can effect change and create impact, helping society deal with many of its fundamental challenges.
To maximise impact and demonstrate their societal value creation, funders need a robust and innovative approach and new transparent and sustainable business models. One which leverages information to quantify and value the impact they generate.
On February 1st from 13:00-14:00 (EST), IWB will host a webinar for Funders to Assess, Value and Measure Impact Impact. Join us and listen to some powerful Speakers discuss not only the Shift in the Space but also opportunities to put money into Programs that offer great Returns with a focus on DOING GOOD and making a positive impact.
SPEAKERS PROFILES:
Host & Moderator. Bret Packard CEO, The Packard Network | Investor. Bret grows leaders that grow leaders, transforms cultures and connects people around the world. For nearly 30 years, across 30 countries in international banking and wealth management, Bret has overseen large, complex, high-growth businesses, an array of product lines and he's successfully transformed cultures, reconstructed/strengthened leadership teams, improved diversity as well as revamping faltering businesses to sustained profitability in both benign and crisis market conditions. Bret has also grown profitable product lines/teams in complex, multiple regulatory jurisdictions and has extensive experience meeting corporate governance requirements including the build-out of internal risk management detection systems, risk process frameworks and legal/compliance teams. He specializes in building highly-engaged, productive teams that deliver world class client experiences with efficient cost bases.
Stephen Clarke. Impact investing | Attractive returns. Big problems require bold solutions. Impact investing is a powerful new force in the fight against society's toughest challenges, like persistent poverty, chronic ill health and environmental destruction. At this event you will learn about innovative ways for investors to fund social enterprises and charities with investments that create both a financial return for them and a dividend for society.
Stephen Clarke, Founder and CEO, The RTG Group Inc. (Receiving Through Giving) a For-Profit Social Enterprise and Creative Agency. Stephen a former pro athlete, started and sold a business to Saatchi. Best of all, he's an inspiring leader, big hearted and genuinely embodies a number of universal values, including win-win.
Danisha Allen, MBA was born and raised in Jamaica, where she learned the value of hard work, focus and discipline. She moved to Canada in 2009 with dreams of impacting her community through leadership and knowledge of finance. Danisha holds an MBA in Finance and Investment and brings demonstrated experience in human-centric complete wealth management. She is passionate about impact investment and loves community supporting initiatives and activities that amplifies the best of humanity through several Diversity and Inclusion Advisory Board engagements.
NOTE: Please Register if you have any interest in this Topic. For anyone interested but not able to attend we are Recording this and will send it out to everyone that has Registered.
Should you have any questions, please do not hesitate to contact us: Svetlana sratnikova@rtggroupinc.com