Description
Ask An Expert: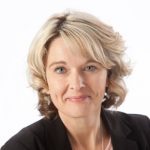 Whether you are a young entrepreneur or have been established in business for a while, this session is for you. Now that you've spent all this time and energy starting a business, it's important to have a vision and goals for how you want it to grow. This involves thinking about whether you will wear all hats in the business or whether you hire help to reach your goals. This session will help you plan and prepare so you have what you need in place, before your employee starts.
Bring your HR Planning questions and join like-minded Business Owners for an informal conversation with HR Specialist, Hali Van Vliet. Curious for information and tips on how to navigate and create strategies for a successful succession? This is the info session for you!
Ask Questions, share examples, enjoy a cup of coffee and learn together at this interactive networking event.
Cost $5. Bring a Friend and its free!
Thursday, March 15th from 4:00 pm - 5:30 pm
Woodstock & Area Small Business Enterprise Centre, 453 Dundas Street, Woodstock
See you there,
Christine, Tim and Ronda