About this Event

Hey everyone! In response to new COVID-19 protocols around public gatherings, we have decided to make this event an online presentation where we will upload preselected FAQs (Frequently Asked Questions) to Facebook and Instagram. You can comment on the posts at your leisure and programmers will be monitoring for questions on a regular basis over the next few days.
Due to the changing realities of the COVID-19 outbreak, Haaris Qadri and Mariam Zaidi will no longer be participating in this event.
Just tune in to our Facebook page or our Instagram page at 6:00PM on March 18 to watch the rollout of our uploads!

Reel Asian's Call For Submissions for our 24th festival opens April 1, 2020 – are you ready for it? Join programmers Aram Collier and Kelly Lui to find out what is eligible to submit to our festival, what we're looking for, and what it means if you're not selected (hint: it doesn't have to mean your work is bad!)
Our guests Haaris Qadri and Mariam Zaidi will offer first-person perspectives on things to remember when putting your films out there on the festival circuit, from budgeting for submission fees to premiere-status strategies.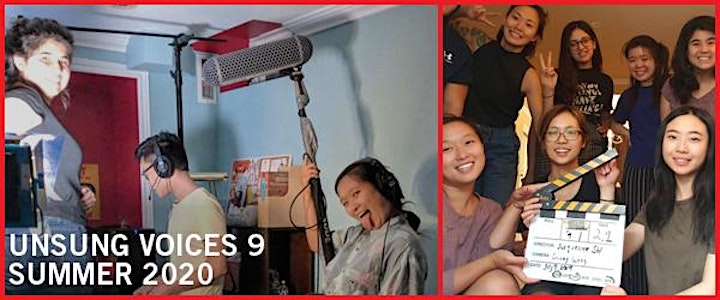 The summer of 2020 will see the ninth cycle of our Unsung Voices Youth Video Production Programme for new filmmakers. This tuition-free bootcamp is a summer-long intensive training that takes participants on every step of the way towards making their very first short film. It provides young Asian Canadians who have a keen interest in film the necessary skills to express themselves as artists, learn from professionals in the field, and to produce a distinctly Asian Canadian story on screen. Films will receive a world premiere at the 24th Toronto Reel Asian International Film Festival in November 2020 .
Unsung Voices 9 applications open April 15, and programme director Aram Collier will be available to answer your questions about the application process and what you can expect from participating in the programme. As an alumnus of the 2016 edition of Unsung Voices (cycle five), Haaris Qadri will be on hand to provide a first-person perspective of the programme.