Location
Asian Centre Auditorium
1871 West Mall
Vancouver, BC V6T 1Z2
Canada
Description
Splane Lecture in Social Policy:
What's Canada's Climate Plan? Fairness, Safety, Justice and Resiliency in a World on Fire, with Tzeporah Berman
Join us for our annual Splane Lecture in Social Policy. This year's lecture features noted environmental activist and author, Tzeporah Berman. The lecture will be followed by a reception with refreshments.
This event will be live streamed on SPPGA's Facebook page: https://www.facebook.com/ubcSPPGA/
*Venue Change: Due to overwhelming interest, we have moved our event from the Liu Institute for Global Issues to the Asian Centre Auditorium, 1871 West Mall, Vancouver, V6T 1Z2. The building is just steps away from the Liu Institute, located between C.K. Choi and Nitobe Gardens. The auditorium is located on the main floor. The main entrance to the Asian Centre is located on the east side of the building. Please click here for a map.
This year's Splane Lecture in Social Policy will explore the social policy implications of climate change and fossil fuel conflicts in Canada. In particular, the lecture will discuss the implications of the recent Intergovernmental Panel on Climate Change reports for Canadian policy and explore what it will take to create a plan in Canada that aligns our policies and planning with global equity considerations, indigenous rights and the social policy implications of both mitigation and adaptation. Weaving stories from the frontlines of the pipeline campaigns, and her experiences meetings with the CEO's of major oil companies and advising both the Alberta and BC governments on climate policy, Tzeporah will reflect on the pathway forward to a just and equitable approach to building resiliency and safety in Canada in the climate era.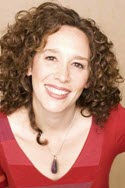 Bio: Tzeporah Berman, BA, MES, LLD (honoris causa) is a Canadian environmental activist and writer, and has 25 years of experience designing environmental campaigns in Canada and internationally. She is known for her role as the blockade coordinator for largest civil disobedience in Canada's history in Clayoquot Sound in 1993. She is currently the International Program Director at Stand.Earth. She also works as a strategic advisor to a number of First Nations, environmental organizations and philanthropic foundations on climate and energy issues, including the oil sands and pipelines.
Tzeporah is an Adjunct Professor of York University Faculty of Environmental Studies. In 2016 she was appointed by the Alberta Government to Co-Chair the Oil Sands Advisory Working Group tasked with making recommendations to implement climate change and cumulative impact policies. Also in 2016, she was listed as one of the 35 Most Influential Women in British Columbia by BC Business Magazine and awarded the Brescia University College Activist Award. The previous year, she was appointed to the BC Government Climate Leadership Team tasked with making policy recommendations to meet BC legislated climate targets.
Her book, This Crazy Time: Living Our Environmental Challenge, was published by Knopf Canada in 2011. Berman was awarded an Honorary Doctorate in 2013 by the University of British Columbia.
About the Splane Lecture: Each year, various partners co-organize a presentation in the field of Canadian public policy to honour the work of Dr. Richard Splane, Professor Emeritus at UBC's School of Social Work. The lecture is held in the spirit of Article 25 of the United Nations Universal Declaration of Human Rights which states that "everyone has the right to a standard of living adequate for the health and well-being of himself and of his family, including food, clothing, housing and medical care and necessary social services, and the right to security in the event of unemployment, sickness, disability, widowhood, old age or other lack of livelihood in circumstances beyond his control."
Disclaimer: Please note that by registering via this service, your information will be stored on the Eventbrite server, which is located outside Canada. If you do not wish to use this service, please email Joelle.Lee@ubc.ca directly to register. Thank you.
Hosted by: The UBC School of Social Work, the UBC School of Public Policy and Global Affairs, and the United Nations Association in Canada, Vancouver Branch.