Dynamics of welding automation and how it is has evolved in the last 10 years.
About this event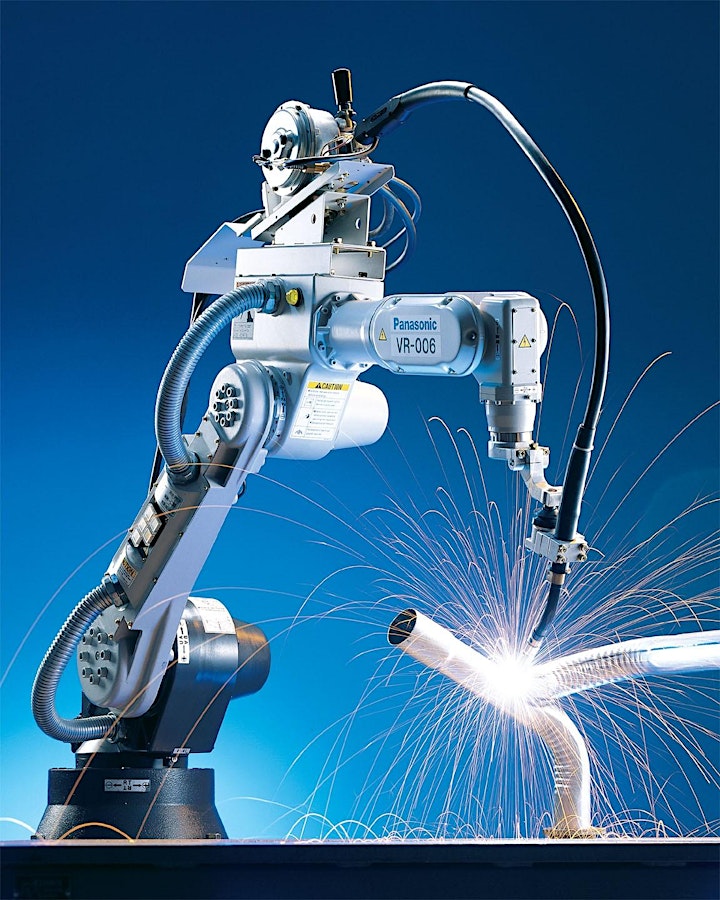 What's New in Welding Automation
"Is Automation an Option for Your Company?"
Presented By: Ken Van Dyk
This presentation will go over the various reasons why general industry companies are automating their welding today. We will all include a good overview of what has changed in the past 10 years helping Western Canada customers get the return on investment through productivity and quality needed.
Also included will be the following:
 Pros & Cons of installing automated welding processes
 How Robotic technology such as offline programming, touch sensing, seam tracking and vision has evolved over the years
 Choosing the right welding application to automate
 Issues associated with robotic welding including safety, tooling and typical troubleshooting procedures required
 Return on Investment through productivity and quality
Ken, who is now with ITW Welding North America has over 30 years of experience in Welding Automation in Canada. In that time period he has been involved in sales, training and implementation of many Robotic welding systems across Canada. As a proud Canadian he looks forward to sharing his experience so local companies can better compete in this Global Marketplace.