A free, online seminar and networking event open to all interested in careers in several different urban sectors.
About this event
"What's Next? Urban Career Exploration & Exchange Seminar" is an online seminar taking place online on 08-09 October, 2021 open for all those who want to explore, meet and exchange knowledge via interactive sessions and build professional relationships. Powered by alumni network of graduates from the IUSD (Integrated Urbanism and Sustainable Design) Master's program, it will be focused on 6 major career/employment areas common for urban development/studies graduates:
-Careers in Private Architecture & Urban Planning Firms
-Careers in Local Municipality Work
-Careers in Community-Based Organizations
-Careers in Large Development Cooperations
-Careers in PhD Research and Academia
-Careers in Freelance, Design Cooperatives, & Social Enterprises
The event will also allow for 1:1 networking, group discussions, and input presentations from experts working in the field. Whether you're a recent graduate searching for a job, a current student looking ahead, or a mid-career professional looking for new insights & connections, this seminar is for you! Get support from your peers and connect to learn about the fields & scope of work of other graduates.
Participants will get access to valuable information and career advice directly from the source. This is a unique opportunity you don't want to miss!
**Please note, this event is held in CET (Central European Time)
Please find the detailed Event Program below: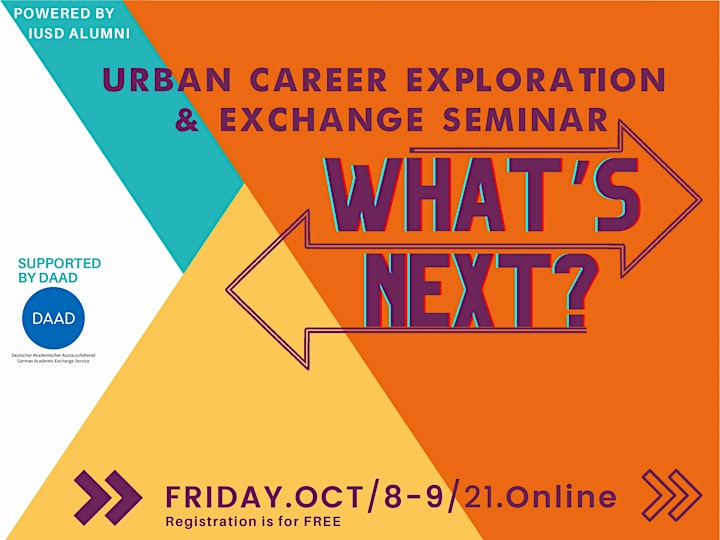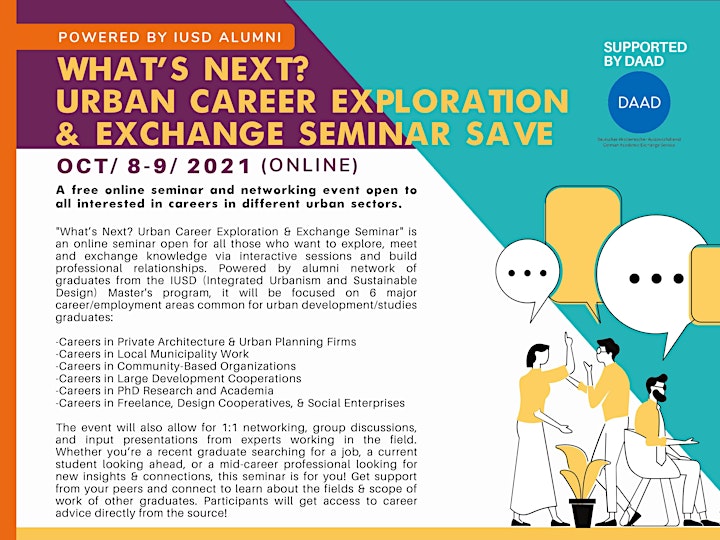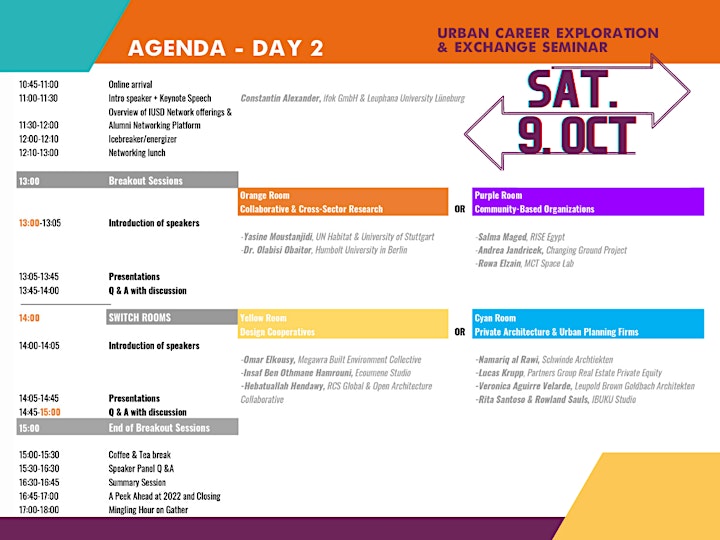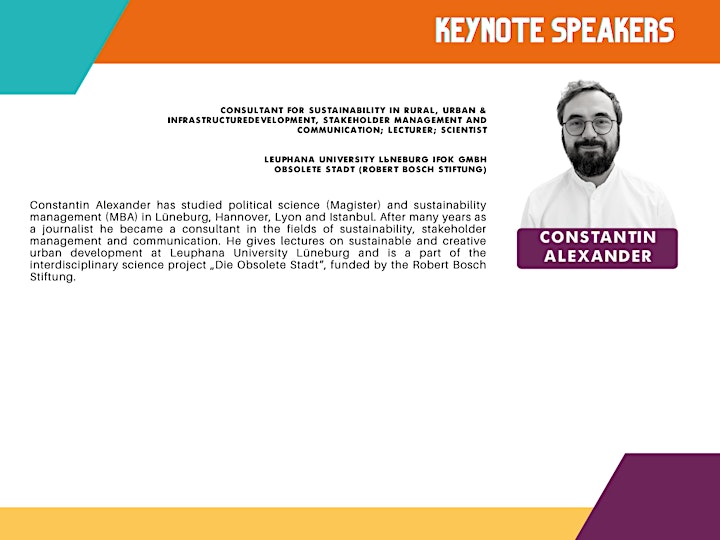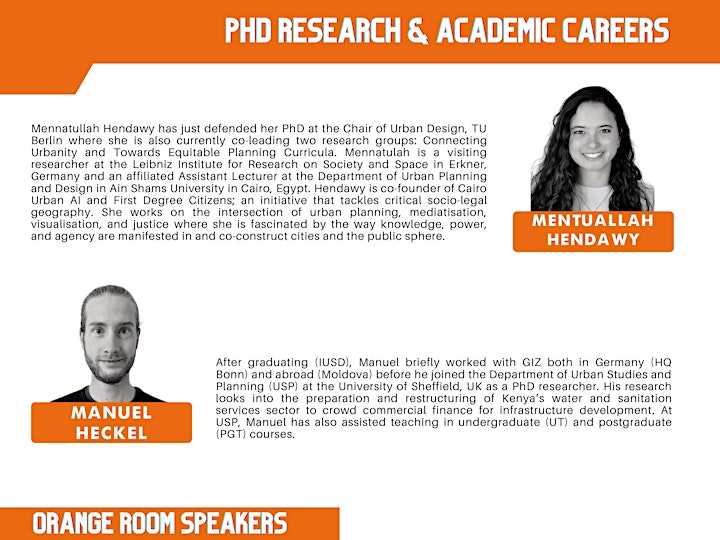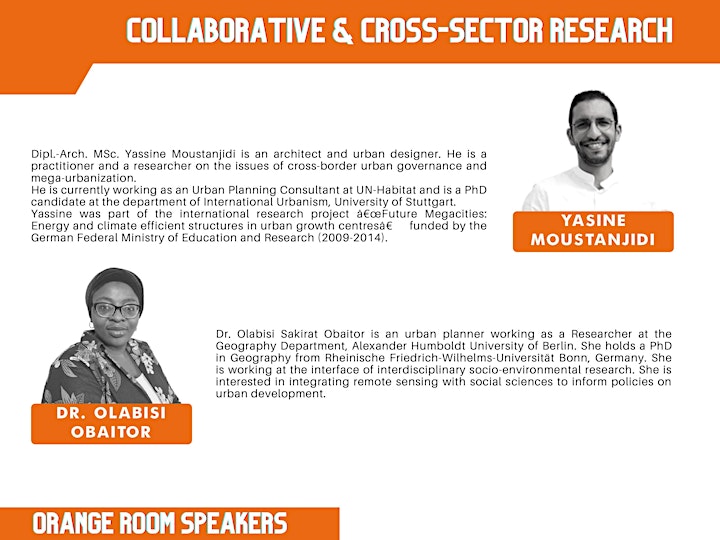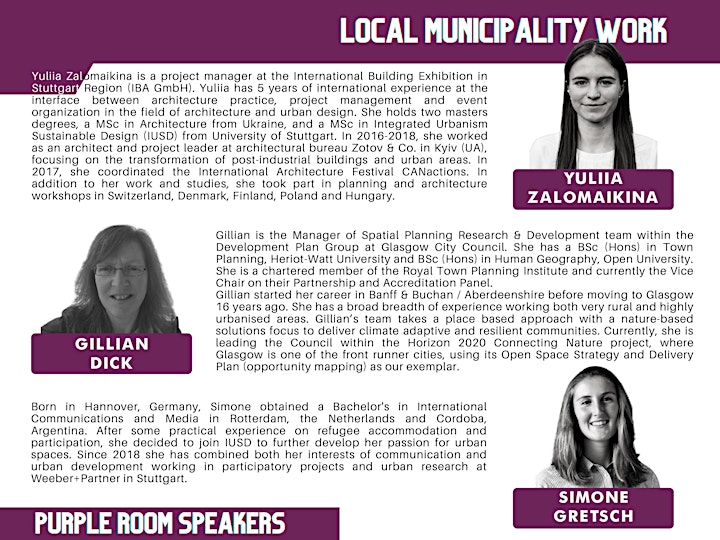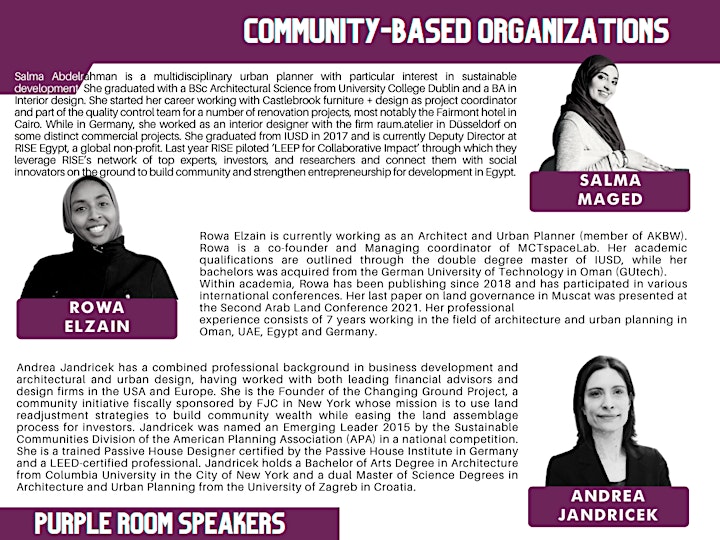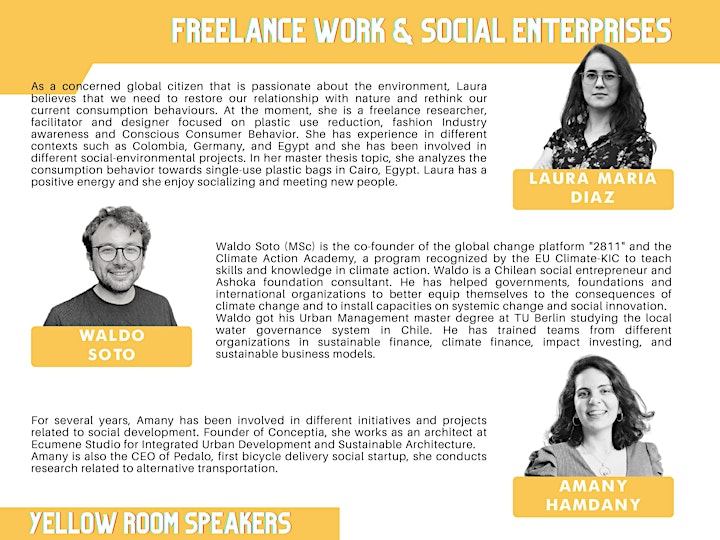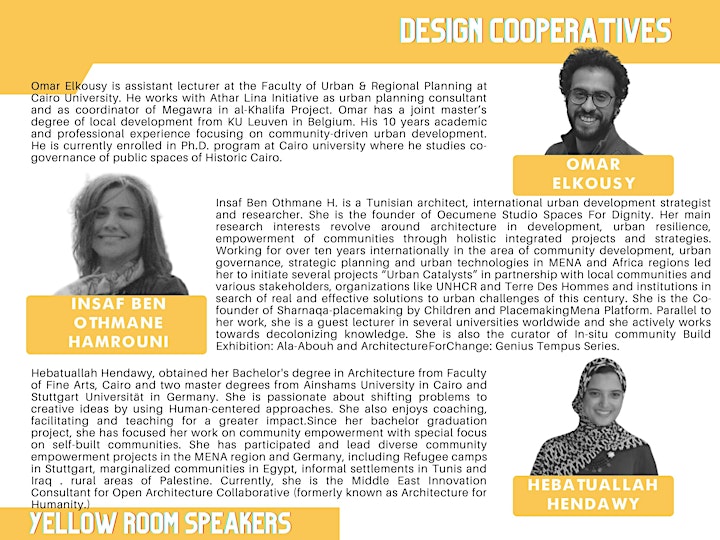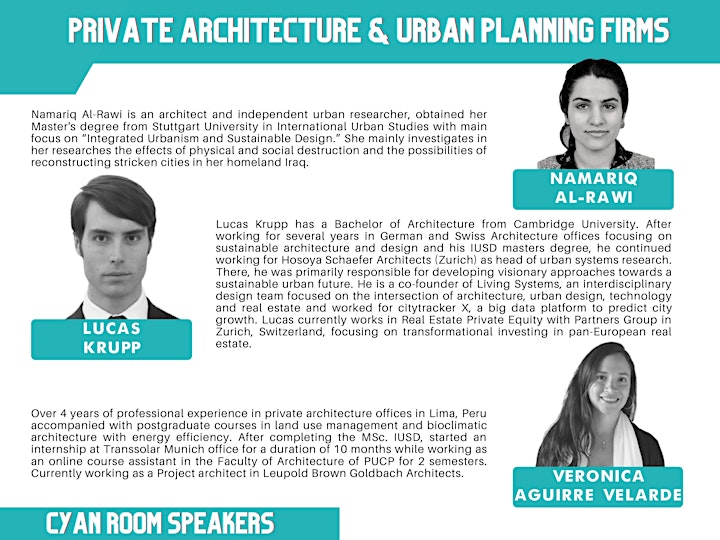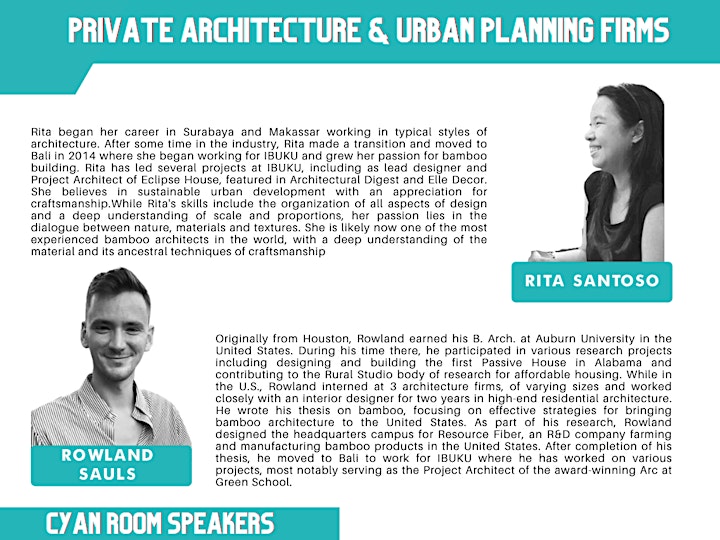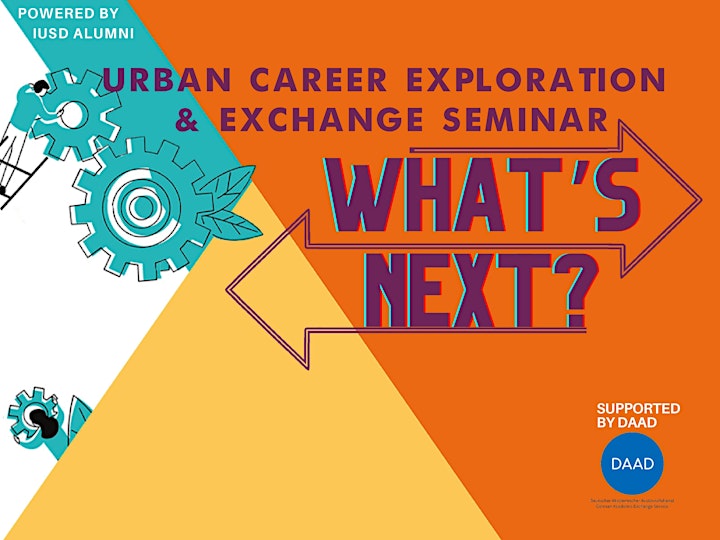 Organizer of What's Next? Urban Career Exploration & Exchange Seminar