Event Information
Refund Policy
Contact the organizer to request a refund.
Eventbrite's fee is nonrefundable.
What's Under the Chefs' Hat will be a virtual discussion with industry leaders, covering mental health and wellness.
About this Event
Let's Kiss 2020 GOODBYE before the new year and get started on your mental health. Join us for a virtual evening of reflection and conversation with leading industry professionals.The evening will also feature a wine auction and the chance to win one of 12 gift cards from our guest speaker restaurants. We will kick the night off with happy-hour where famous Toronto bartender Manuel Contreras Palmas will shake up his famous cocktail/mocktail—followed by a roundtable with Chef Alexandra Feswick, Head Chef at the Drake Devonshire, and founder of "The Dinner Party." Chef Carl Heinrich, winner of Top Chef Season 2 and owner of Richmond Station. Ariel Coplan and Hassel Aviles, founders of Not9to5, a non-profit organization dedicated to mental health in hospitality, and Toronto's favourite Mayor - John Tory. Come and get inspired by this collaboration of influential professionals. Hospitality workers are also frontline workers providing the necessities to your communities over the last year. Your mental health is essential.
Follow us on IG: https://www.instagram.com/parley.roundtable/
To get more details please visit our website at: https://parleyevent2020.wixsite.com/parleyevent
Contact us via ParleyEvent@gmail.com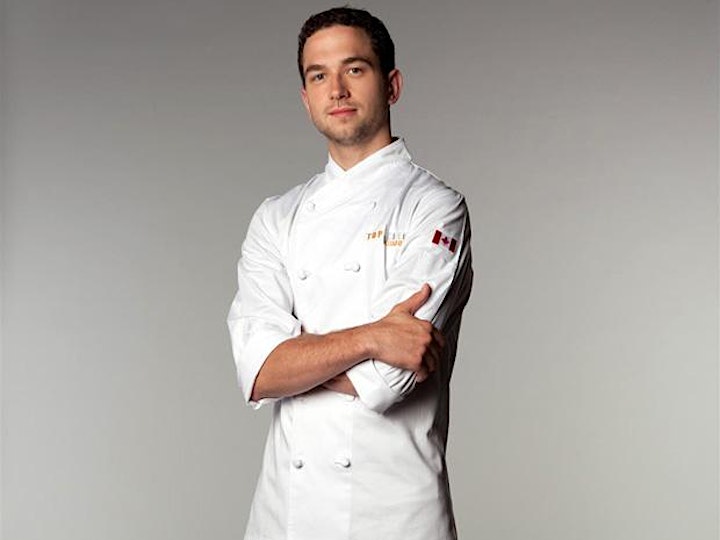 Carl Heinrich - Owner/Executive Chef of Rich
Canadian Guest Chef 2017-2020 | Executive Chef and Co-owner, Richmond Station, Toronto | Stratford Chefs School Class of 2005 | Top Chef Canada 2012
Food Network's Top Chef Canada was responsible for rocket-launching many of Canada's young culinary talents. Carl Heinrich, the winner of Top Chef in Season 2, followed this success by opening his own restaurant, Richmond Station in 2012. Heinrich at Toronto's Richmond Station has proven his culinary cachet is based on merit and not reality TV fame. Richmond Station has become a Toronto neighborhood establishment.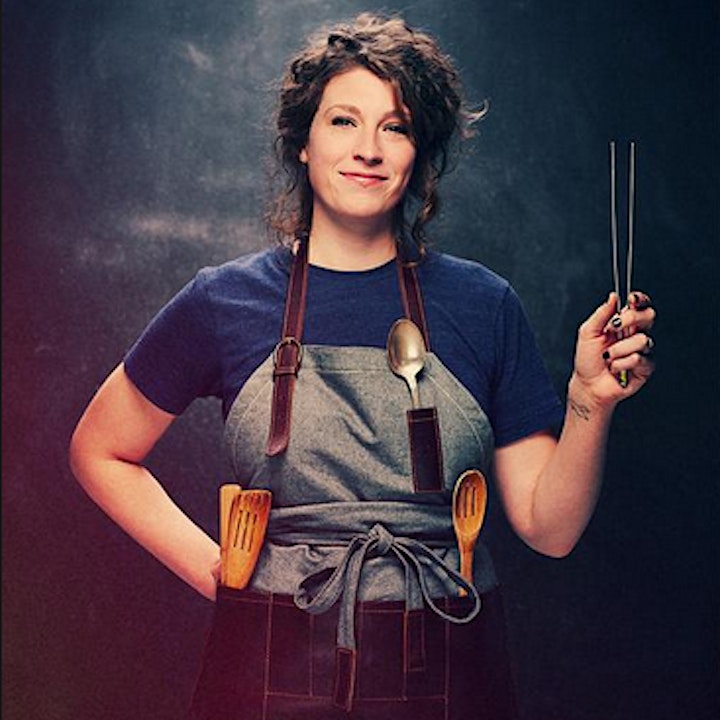 Alexandra Feswick - Executive Chef of Drake Devonshire Inn.
Award-winning chef Alexandra Feswick has been working and honing her skills in the kitchen since she was 15 years old. Her primary focus is on creating gourmet comfort foods that give guests the universally cherished sentiment of a home-cooked meal. "I want my food to hit the same comfort spot in people eating it as the nostalgia of being at home," she says. "The same place you have to close your eyes to think about and that always puts a smile on your face."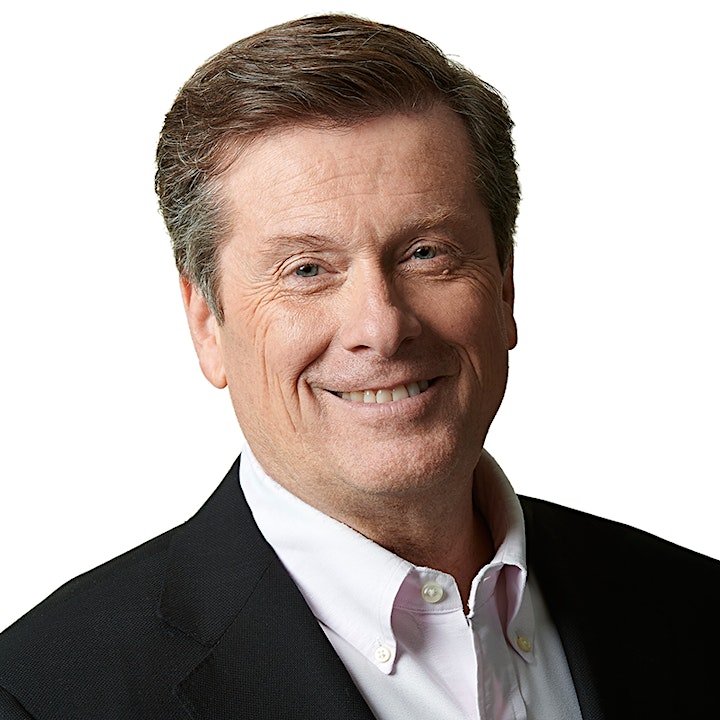 John Tory - The 65th Mayor of Toronto
John Tory loves to give back to the town where he was born and raised. He has improved the transit system and made the city more livable and functional. We are pleased to have him in this event to raise awareness about mental health and how we are able to cope up during these times.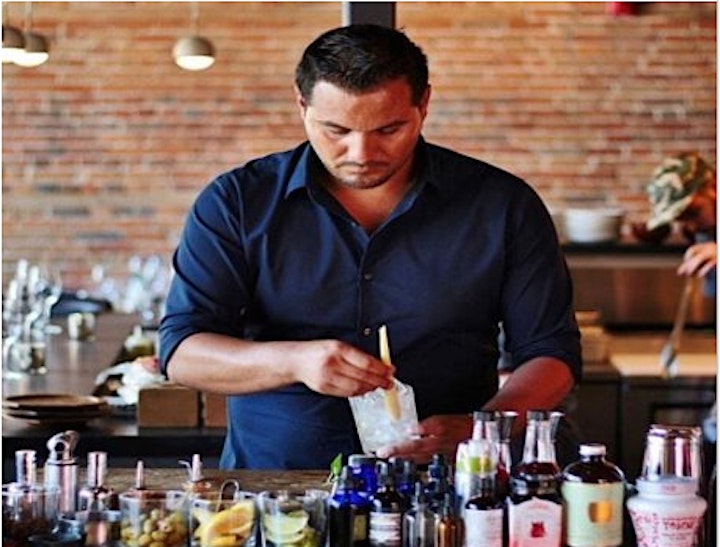 Manuel Contreras Palma - Bar Manager of the Chez Lavelle
After many years in the hospitality and tourism industry in my homeland and the Americas, Manuel made my way to Toronto in 2009 where he was presented with the exciting challenge of mastering the bar and restaurant scene in a new and vibrant city. After working as a Bartender and Bar Manager in Toronto, Manuel worked towards certification as Maestro Tequilero (Master Tequilier) and was certified by the Academia Mexicana del Tequila in early 2013. The coveted title of Maestro Tequilier is bestowed upon only 500 individuals worldwide and Manuel is proud to say that he is the only Master Tequilier working in Canada today.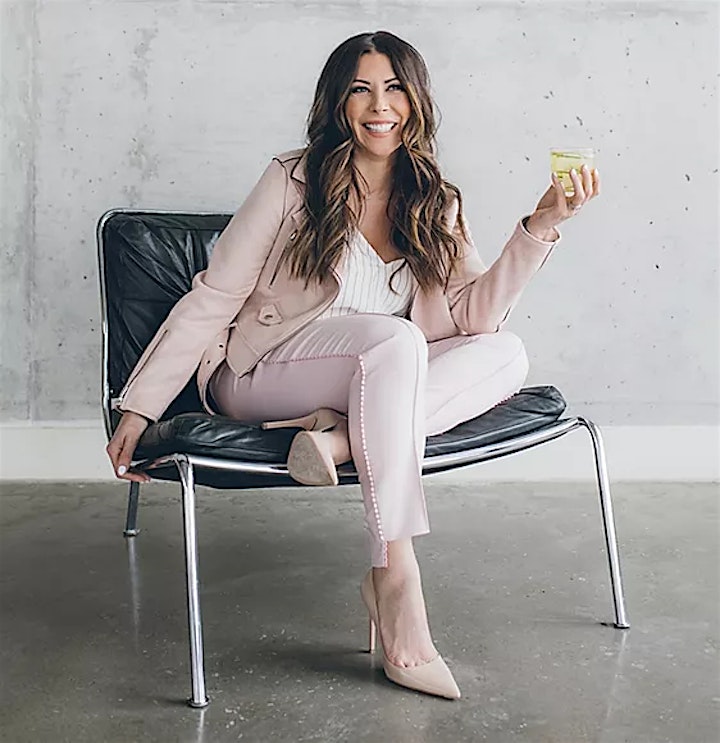 Jasmine Baker
Founder of "For the Love of Food", Jasmine Baker is an Event Producer, Recipe Developer, Culinary Curator and Entertaining Expert. She has worked with top chefs in Toronto, and produced notable events.
Jasmine's dynamic personality, vision, commitment & dedication has put her at the forefront of Toronto's Hospitality industry for over 25 years. Through a devotion to her craft and to the Hospitality industry, Jasmine has cultivated great relationships over the years with a number of illustrious professionals. She works hard to honour these relationships through her pursuit of excellence in everything she does.Developing a team of like minded individuals who, above all else, value relationships, people, sustainability and equality is what she's most proud of.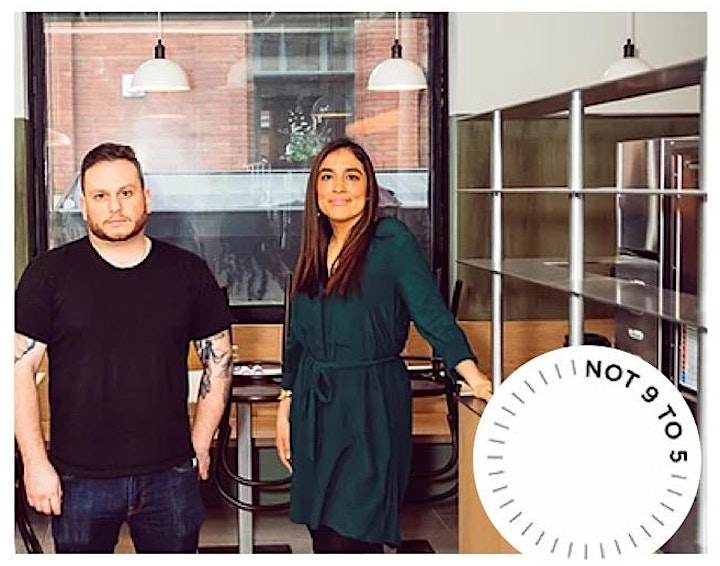 Not 9 to 5
Not 9 to 5 is a non-profit organization empowering hospitality, food and beverage service workers by mobilizing education and support for mental health and substance use. Not 9 to 5 promotes harm reduction practices and helps to connect the hospitality workforce to mental wellness resources. We love real talk but loathe judgement and stigma.
In 2018 Ariel Coplan and Hassel Aviles together launched Not 9 to 5, and chose Not 9 to 5 as the organization's name to reflect the untraditional hours of our industry and the all-consuming nature of mental health and substance use challenges. Neither are confined to the hours of "9 to 5." Not 9 to 5 are committed to speaking loud and proud about the struggles we all face working in this industry in order to normalize the conversation and suffocate the stigma.
Date and Time
Location
Refund Policy
Contact the organizer to request a refund.
Eventbrite's fee is nonrefundable.