Join us for another #WhatWorks event, focusing on implicit bias
About this event
What is implicit bias? Do you hold a bias you may or may not be aware of? What are the 6 power sources you need to be aware of? We have a special guest joining us to help us answer questions like that. Andrea Reimer, Adjunct Professor, UBC and former Vancouver City Councillor will walk us through an overview of implicit bias.
Join us for a fascinating session to discover things about yourself that you may not be aware of, and how you can overcome implicit biases to build a more purposeful company.
BC Tech would love you to join us at all of our #WhatWorks Purpose series events.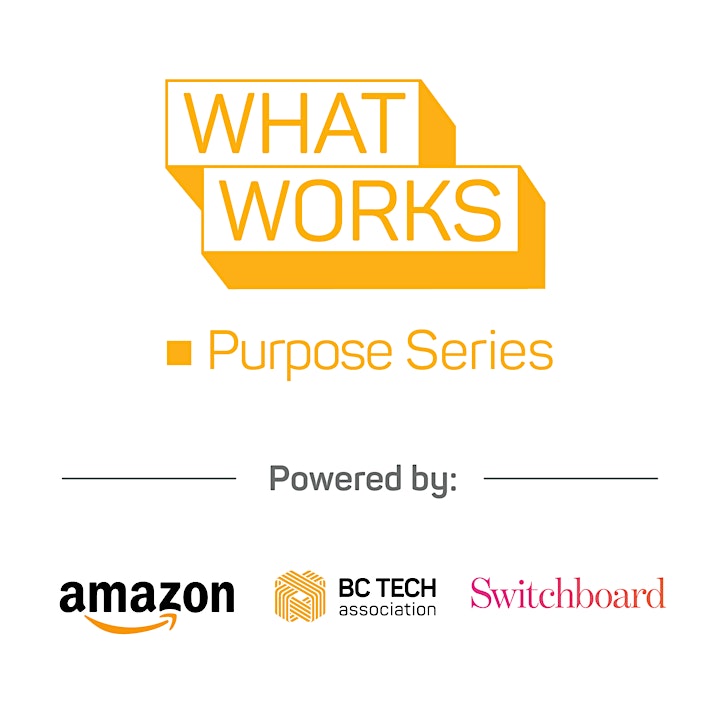 Organizer of #WhatWorks: Implicit Bias
Making BC the best place to grow a tech company has been the mission of the BC Tech Association since 1993. While our members focus on growing their businesses, BC Tech has been providing opportunities for our industry members to collaborate, learn, and grow together. We are dedicated to connecting companies, developing talent, and advocating so our industry and our province thrive. To learn more visit www.wearebctech.com.