Join us for another #WhatWorks event: Understanding B-Corps and the value of the designation
About this event
What is a B-Corp? How can it help with your corporate purpose? Find out how a B-Corp designation helps build a better business – better for workers, community, and the environment.
B-Corps are for-profit companies certified to meet rigorous standards of social and environmental performance, accountability and transparency.
There are over 1,800 Certified B Corps in over 50 countries across 130 different industries.
In Canada, we're proud to have a diverse community of 270 B Corps, 97 of which are based out of the Western provinces.
Carla Heim from BDC will lead the session.
BC Tech would love you to join us at all of our #WhatWorks spring series events, so we have made some special ticket options for you! You have the option to purchase your 4 pack bundle for savings & access to the 4 thoughtful & engaging #WhatWorks events. Visit https://whatworks-ticketbundlejuly.eventbrite.ca to purchase the ticket bundle.
Agenda
10:55 | Online : Check in
11:00 | Start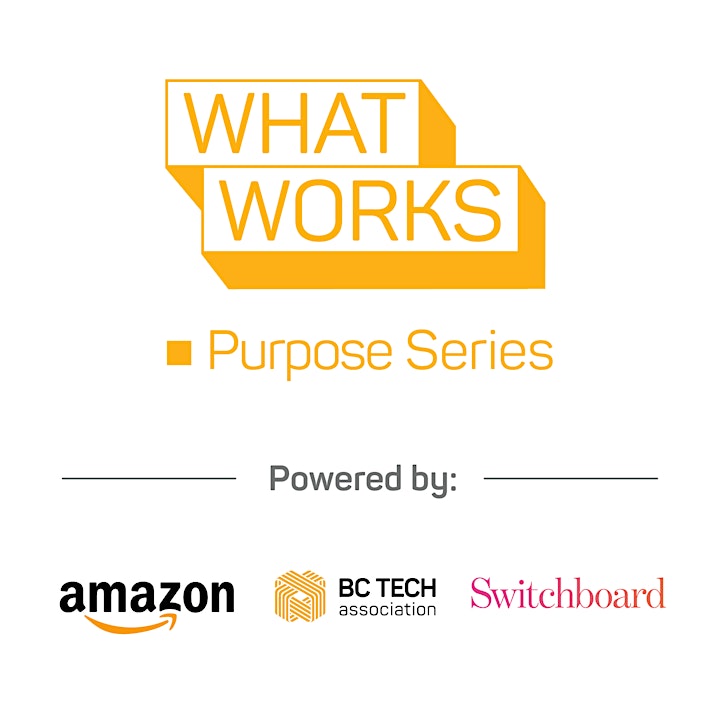 Organizer of #WhatWorks: The Value of a B-Corp Designation
Making BC the best place to grow a tech company has been the mission of the BC Tech Association since 1993. While our members focus on growing their businesses, BC Tech has been providing opportunities for our industry members to collaborate, learn, and grow together. We are dedicated to connecting companies, developing talent, and advocating so our industry and our province thrive. To learn more visit www.wearebctech.com.