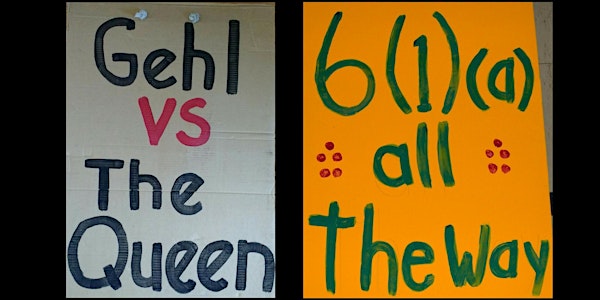 When Canada Targeted Indigenous Children & Their Mothers, Lynn Stood Up!
Event Information
Location
Peterborough Public Library
345 Aylmer St N.
Peterborough, Ontario K9H 3V7
Canada
Refund policy
Refunds up to 7 days before event
Description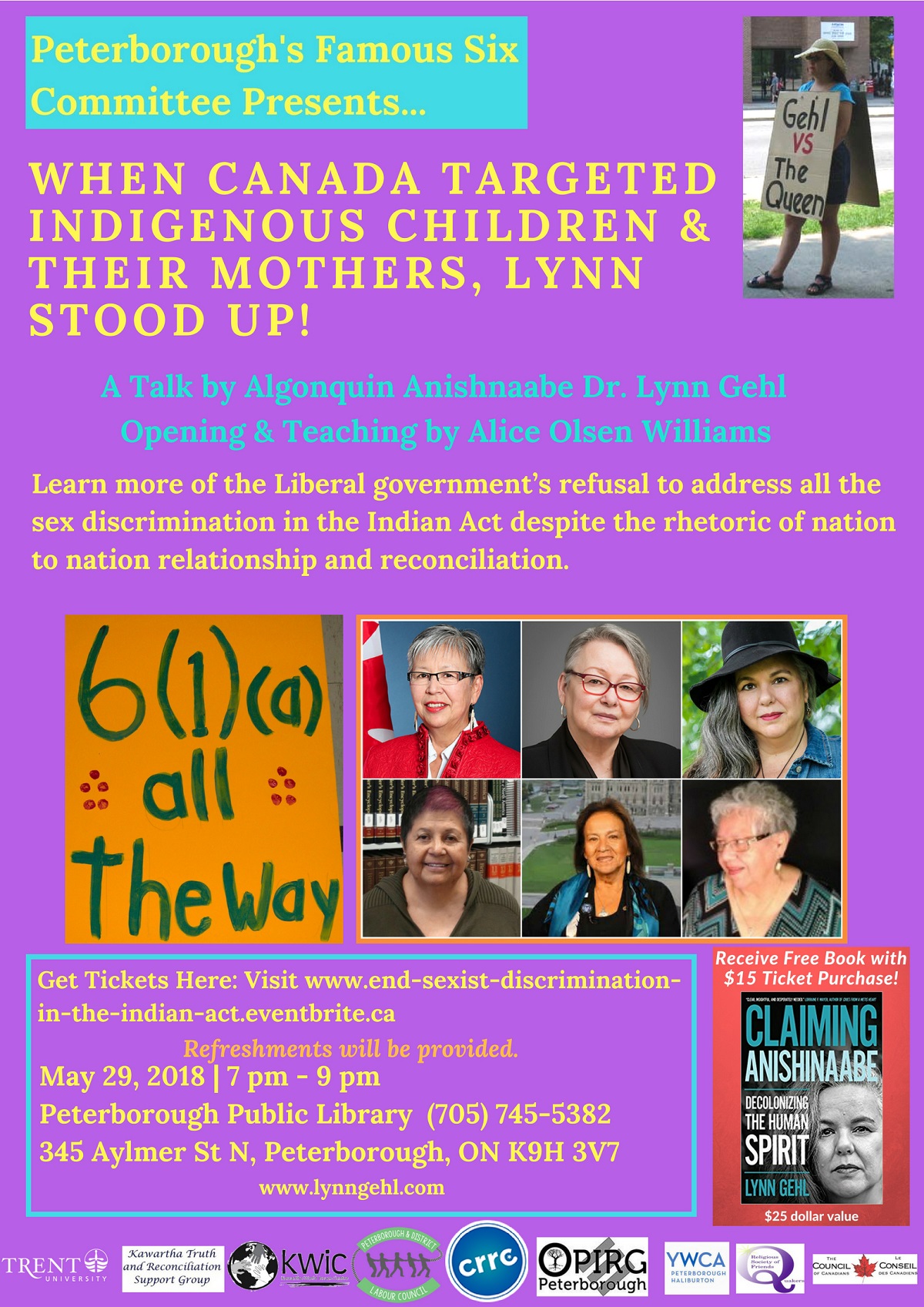 Please note: this is a fragrance-free event. Please refrain from wearing any fragrance. Thank you!
Learn more about sex discrimination in the Indian Act here:
http://fafia-afai.org/wp-content/uploads/2018/03/BillS-3consultationprocessMarch2018.pdf
http://www.pampalmater.com/pam-palmater-sharon-mcivor-testify-senate-gender-discrimination-indian-registration/
Lynn Gehl Speaks to the House of Commons Committee re: Bill S-3 https://www.youtube.com/watch?v=blrWTl7F6tI
Senator Marilou McPhedran on Lynn Gehl and "6(1)a All the Way!"
https://www.nwac.ca/bill-s-3_new/
https://www.canadianwomen.org/blog/lynn-gehl-sex-discrimination-indian-act/
https://www.nwac.ca/home/policy-areas/bill-s-3/
http://fafia-afai.org/wp-content/uploads/2017/10/Equal-Status-for-Women-in-the-Indian-Act-1.pdf
http://www.windspeaker.com/news/windspeaker-news/famous-six-to-be-celebrated-for-work-on-61a-all-the-way/
https://canadiandimension.com/articles/view/persons-day-the-indigenous-famous-five-contingent
https://www.lynngehl.com/black-face-blogging/indigenous-famous-six-photographs
http://www.agingactivisms.org/lynn-gehl
https://www.mykawartha.com/news-story/8610897-author-addresses-sexism-against-indigenous-women-in-may-29-speech/
Receive Lynn Gehl's insightful and compelling book Claiming Anishinaabe: Decolonizing the Human Spirit for Free when you purchase a $15 ticket to attend our May 29th event to honour Lynn and her work. This book also makes a wonderful gift. https://www.facebook.com/DrLynnGehl/videos/2021152564790476/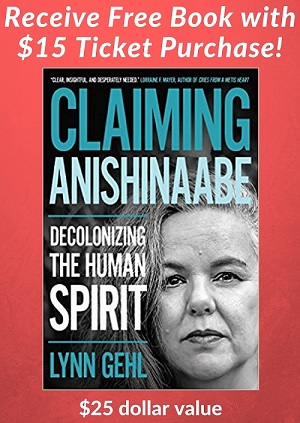 https://www.lynngehl.com/book-publications.html
Lynn Gehl's Decolonizing The Human Spirit helped me, a descendant of the colonizers, become more aware than ever before of how my perspectives have been structured by Europeans assumptions about the domination of the state over Indigenous peoples and of humanity's domination of nature. In this way, I hope, it contributed to the decolonization of my spirit. ​Peter H. Russell, University of Toronto
Winner of the Ministry of Parks, Culture and Sport Publishing Award!

https://www.bookawards.sk.ca/about/news/181-congratulations-to-the-2018-award-winners
Claiming Anishinaabe Decolonizing the Human Spirit is a 2017 Foreword INDIES Finalist!
https://www.forewordreviews.com/awards/books/claiming-anishinaabe/
You can listen to Lynn Gehl's interview with Alison Rose Levy of "Connect the Dots" ... .

http://connectthedots.podbean.com/e/connect-the-dots-decolonizing-the-human-spirit-051618/
A Biography of Artist and Crafter Alice Olsen Williams
https://journeymagazineptbo.com/2018/04/19/a-biography-of-artist-and-crafter-alice-olsen-williams/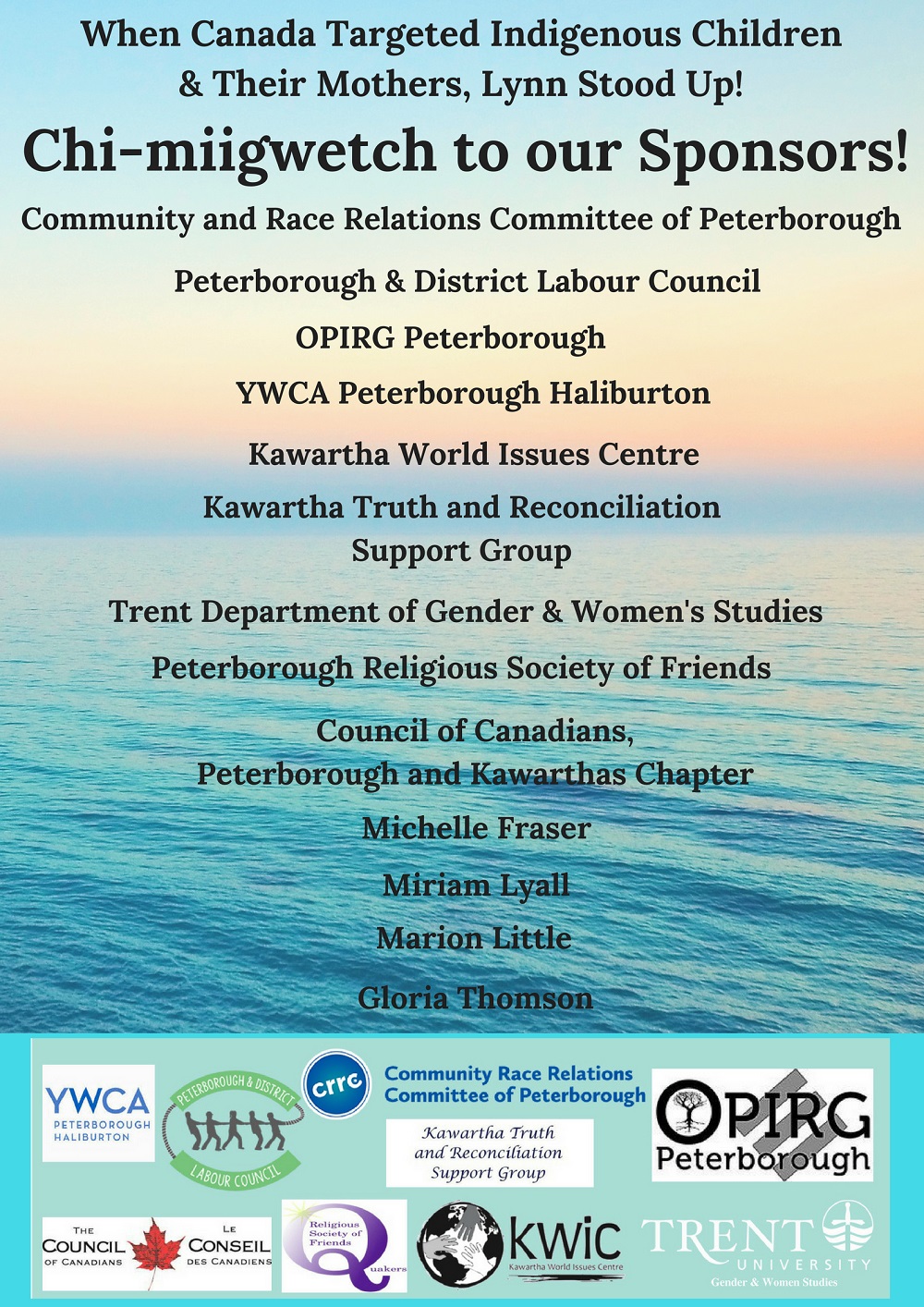 A big thank you to Joanne Azevedo for donating two tickets to this gathering. Chi-miigwetch Joanne. So very thoughtful of you!
Allyship Resources....
Understanding Intersectionality By Lynn Gehl, PhD
Follow the Turtle, by Lynn Gehl, PhD
Visit our Facebook Event page... https://www.facebook.com/events/222740398308892/

Accessible Features of the Peterborough Library

2 Elevators, one at the main entrance to give you access to the lower and upper levels and one at the rear of the building to take you to the lower level.
Furniture and shelving spaced with clearance for wheelchair and walker access
Tilted bottom shelf for better visibility
Power door operators
Accessible washrooms on the Mezzanine level and on the lower level with safety alarms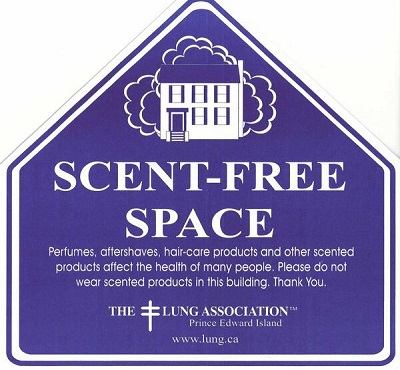 Date and time
Location
Peterborough Public Library
345 Aylmer St N.
Peterborough, Ontario K9H 3V7
Canada
Refund policy
Refunds up to 7 days before event