"When do looks matter more than performance?" with Sharon Johnston, Mark Le...
Actions and Detail Panel
"When do looks matter more than performance?" with Sharon Johnston, Mark Le...
Thu, 3 November 2016, 7:00 PM – 9:00 PM EDT
Description
"When do looks matter more than performance?" with Sharon Johnston, Mark Lee and Michelle Addington
Gehry Chair Lecture presented by the John H. Daniels Faculty of Architecture, Landscape, and Design at the University of Toronto.

Ticket holders must present their printed or mobile ticket and arrive by 6:50 PM to claim their seats.
This event will explore the dynamic between aesthetics and metrics in the built environment. How can the presumed obverse relationship between design and building technology be viewed more strategically? To what extent does the choice of either mask architecture's political agency? Featured speakers include our 2016/17 Frank Gehry International Visiting Chairs Sharon Johnston and Mark Lee of the Los Angeles-based firm Johnston Marklee, and Michelle Addington, Hines Professor of Sustainable Architectural Design at the Yale School of Architecture.
Speakers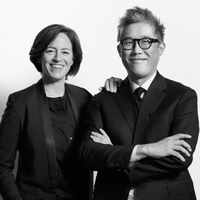 Sharon Johnston and Mark Lee are the founding partners of Johnston Marklee.
Since its establishment in 1998 in Los Angeles, Johnston Marklee has been recognized nationally and internationally with awards and publications. To date, the office has been awarded over 30 major awards. A book on the work of Johnston Marklee entitled, House is a House is a House is a House is a House, was published by Birkhauser in 2016, which followed a monograph on the firm's work, published in 2014 by 2G.
The partners have taught at major universities including the Harvard Graduate School of Design, Princeton University, UCLA, the Technical University of Berlin, and ETH Zurich. They have held the Cullinan Chair at Rice University and the Frank Gehry Chair at the University of Toronto.
Projects undertaken are diverse in scale and type, spanning seven countries throughout North and South America, Europe and Asia. Current projects include the Menil Drawing Institute, on the campus of the Menil Collection, complete in September 2017; a renovation of the Museum of Contemporary Art Chicago, complete in the summer of 2017; and the new UCLA Graduate Art Studios campus in Culver City, California.
The work of the firm has been exhibited internationally and is in the permanent collection of Museum of Modern Art in New York, the Art Institute of Chicago, the Menil Collection, San Francisco Museum of Modern Art, the Carnegie Museum of Art, and the Architecture Museum of TU Munich. Johnston and Lee were appointed Artistic Directors of the 2017 Chicago Architecture Biennial, following the firm's participation in the inaugural biennial in 2015.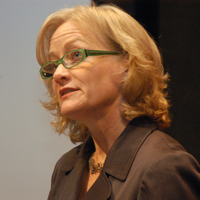 Michelle Addington, Hines Professor of Sustainable Architectural Design at Yale University School of Architecture, is educated as both an architect and engineer whose teaching and research explore energy systems, advanced materials and new technologies. Building on her dissertation research on the discrete control of boundary layer heat transfer using micro-machines, she has extended her work to defining the strategic relationships between the differing scales of energy phenomena and the possible actions from the domain of building construction. Her articles and chapters on energy, system design, HVAC, lighting and advanced materials have appeared in several journals, books and reference volumes, and she co-authored a book titled "Smart Materials and Technologies for the Architecture and Design Professions," and just recently published "Emerging Technologies." Addington previously taught at Harvard University for ten years before coming to Yale in 2006. Her engineering background includes work at NASA Goddard Space Flight Center, where she developed structural data for composite materials and designed components for unmanned spacecraft, and she spent a decade at Dupont as a process design and power plant engineer as well as a manufacturing supervisor. In 2009, Architect magazine selected her as one of the country's top ten faculty in architecture.
The Daniels Faculty
The University of Toronto's Daniels Faculty is an internationally recognized school of design offering professional and other programs in architecture, landscape architecture, urban design, and visual/curatorial studies, and is at the forefront of research in these fields.