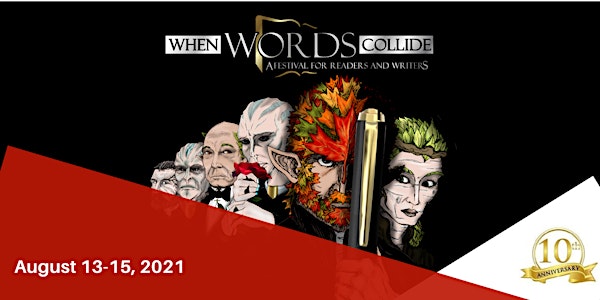 When Words Collide 2021 - A Festival for Readers and Writers
A festival for readers, writers, artists, & publishers of commercial & literary fiction, including genre, YA, children's books, & poetry.
About this event
We are thrilled to announce we are celebrating our 10th anniversary with a free online event with multiple tracks over 3 days.
Join our 2021 guests ★ Cathy Ace, ★ Vicki Delany, ★ Steena Holmes, ★ Fonda Lee, ★ Dave Reynolds, & ★ Morgan Rhodes, along with many returning guests from past years, as well as dozens of attending experts.
For more information on the When Words Collide Festival for Readers and Writers, visit: www.whenwordscollide.org