Description
Get financially fit for the holidays!
Join our Accredited Financial Counsellor from Atlantic Credit Counselling services to start putting together the pieces of your financial puzzle.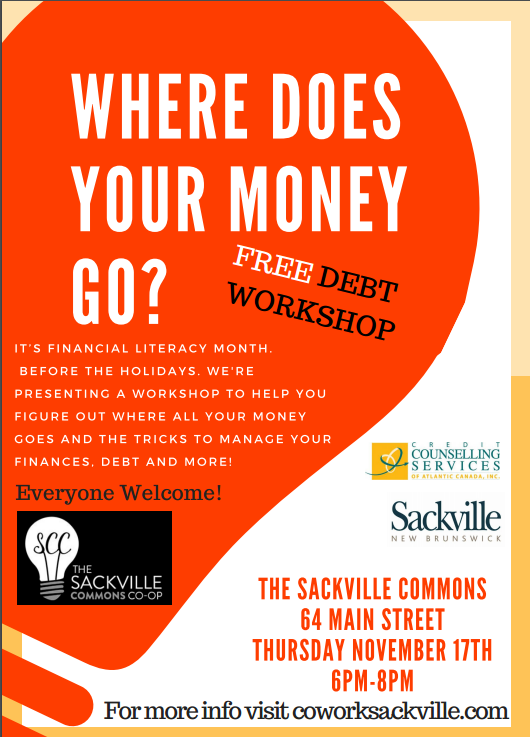 Financial Literacy Month AND just before the holidays, Atlantic Credit Conselling Services is presenting a workshop November 17th to help you figure out where all your money goes and tricks to manage your finances, debt and more.
Proudly co-presented with The Town of Sackville
Organizer of Where does your money go?
The Sackville Commons Coop Ltd. is a Sackville's first Coworking space. We're a Social Enterprise on a mission to help individuals, organizations, start-ups, artists, educators, & entrepreneurs share spaces, ideas, resources, and inspirations to build the capacity of our community.