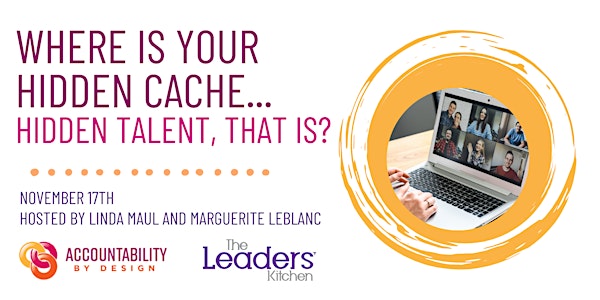 Where is Your Hidden Cache… Hidden Talent That Is?
When people aren't always visible in a hybrid environment, how can you know how deep your resource pool is to progress your team?
About this event
When you have a Hybrid team you may have a special challenge, and opportunity. You need good people for progression yet some of your people are not visible. For example, one client has a policy that all remote employees must work in the office at least 4 days per month. That's not a lot so it's easy to forget how deep our resource pool is when we need good people for a special project and promotion.
It's easy to remember and select those we see more often, but are they always the best people? Come connect, explore and learn about how to keep the best of your people in mind when you need them, especially those you don't see in their office, in the hallway or at the water cooler.
With your peers join us to explore:
The risks of forgetting about your good people when their not consistently visible;
Strategies that compound the challenge of promoting the visible person in a hybrid or remote setting; and
Strategies that work to ensure you are promoting the best person, not just the visible one.
Join us November 17, 2022 from 9:00 - 10:00 to get effective strategies to get the best, not just most visible resource you have, teed up for that special project or promotion.