Description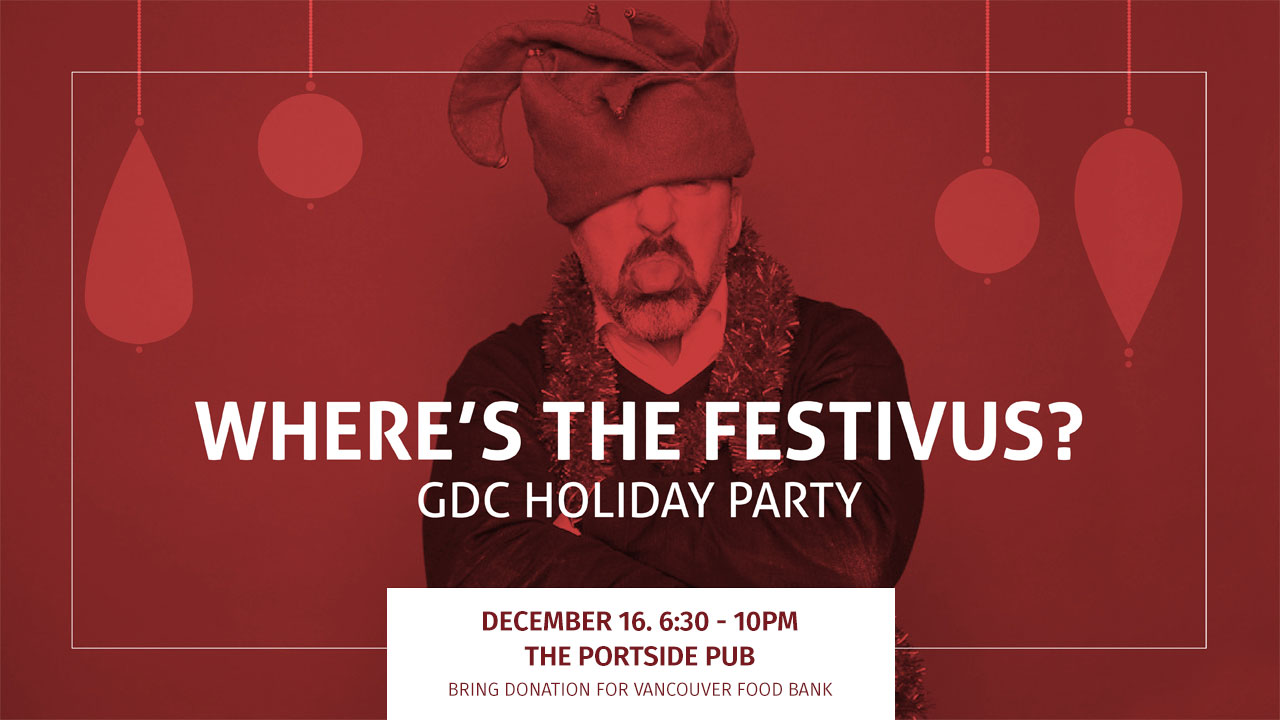 "Where's the Festivus for the rest of us."

Join us for the annual GDC "Where's the Festivus" Holiday party.
December 16th at The Portside Pub. 6:30pm - 10:00pm

WINE LOTTERY
During the Holiday season we all go through lots of bottles of wine. So why not have a wine lottery. Bring a bottle of wine to the Festivus party and you will be entered in a draw to take home the entire collection of wine from that night. Bring a bottle or two.

HELPING OUR COMMUNTIY
Each year we ask our members to bring a donation to the Food Bank. Please bring your dontation of non-perishable foods. Check out the Vacnouver Food Bank website for their most needed items this holiday season. https://www.foodbank.bc.ca/get-involved/food-donations