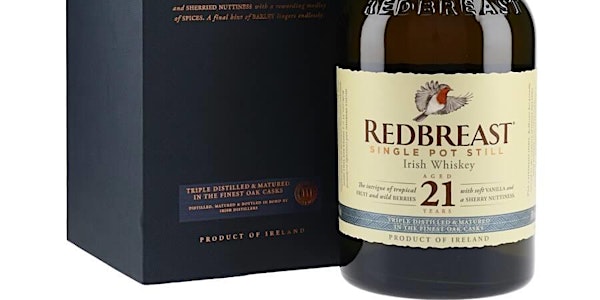 Whisky Lovers of BC REDBREAST whisky blind tasting
A night of Irish whisky, food, and fun
When and where
Location
212 Carrall St 212 Carrall Street Vancouver, BC V6B 2J1 Canada
About this event
Where: The Forge at Smiths Irish pub in Gastown. 208 &, 212 Carrall St, Vancouver, BC V6B 2J1
When: Sunday August 14th. We will start letting people in at 5:00pm and then the tasting will begin at 5:30pm and end around 7:00pm.
People are encouraged to stay for dinner and hang out. We will be sampling many more whisky's through the night and enjoying each others company (if we have space we will have a pool table to play pool after as well)
What: This will be a blind whisky tasting, meaning you will not know the order of the whisky's presented. You will have 4, 0.5oz pours which will include Red Breast 12, 15, 21, and a 4th that I will chose the day of the tasting. You will also receive a charcuterie platter as you arrive that you may either chose to pair along side the whisky or have as a snack before and after the tasting (please let me know if you have any major food allergies).
Cost: $50 per person. People will pay in person at the venue but RSVP to the event is needed for a guaranteed seat and tasting flight.
Other: I highly encourage folks to bring along a designated driver and/or significant other if you are coming from afar, they will be able to hang out in the forge with us and grab some food while we sample and then join us all for dinner after the tasting.
COVID SAFETY: Please be respectful of everyone's personal choices in regards to in person interactions and mask wearing. Please refrain from coming to the event if you are feeling any cold or flu like symptoms such as cough, runny nose, sore throat, etc.