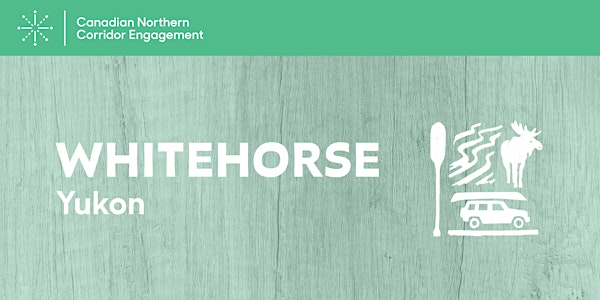 Whitehorse Community Engagement - CNC Research Program
A discussion with communities across Canada to explore perspectives on connectivity through the development of infrastructure corridors.
When and where
Location
Yukon Inn 4220 4 Ave, Whitehorse, YT Y1A 1K1 Whitehorse, NT Y1A 1K1 Canada
About this event
We are excited to announce that the University of Calgary's School of Public Policy is hosting a series of community engagement events on the Canadian Northern Corridor Concept (CNC) Research Program. The engagement events are facilitated by Cascade Projects.
We invite residents of the Whitehorse, YK region to participate in a community engagement on August 29th, 6-9 PM at the Yukon Inn's Fire Side Room.
At this community engagement , we will:
Share the CNC Research Program's ongoing research and knowledge on corridor development and infrastructure planning with interested citizens in the Whitehorse region.
Discuss what a Canadian Northern Corridor could mean for the Whitehorse region in terms of benefits and costs- exploring connectivity such as transportation and telecommunications; visioning economic opportunities; and identifying social, environmental and cultural interests and concerns.
Our goal is to hear as many perspectives, opinions, stories, and ideas as possible in order to get an inclusive and balanced picture of how corridor development could create opportunities and challenges for Indigenous and non-Indigenous residents in the Whitehorse region.
Register now to secure your spot in the discussion!
To learn more about the Whitehorse community engagement, visit cncengage.ca/engagewhitehorse
Click here to learn more about the CNC Research Program.
If you or anyone in your household has a fever, cough, sore throat, runny nose or shortness of breath, or is a close contact of a person who tested positive for COVID-19, please do not attend the event. Masks are not required, but welcome.
This is a University of Calgary research project and the University of Calgary's Conjoint Faculties Research Ethics Board has approved this study (REB20-1717). The Research Program operates with arms-length research funding and is not affiliated with any infrastructure project proponent, advocacy group or government entity.