Description
Why would doctors who attend birth in hospitals choose to have their own babies at home? What do they know about birth that others don't?

Told through the lens of doctors, nurses, and midwives, Why Not Home? examines the latest evidence on risks and rewards of different birth settings. The film presents a balanced and accessible view on the latest research, along with moving personal stories of medical practitioners faced with big decisions for their own growing families. Viewers are challenged to move beyond preconceived ideas, and to envision a fresh future for maternity care in America.

After the screening of the movie, we will be welcoming a panel of home and hospital birth experts to have a discussion about the movie, and for the attendees to have an opportunity to learn more about the current system in BC.
We will also have light refreshments and vendors for you to enjoy a terrific night out!
WEDNESDAY, MAY 24, 2017
DOORS OPEN AT 6:30PM
DOUGLAS COLLEGE
1250 PINETREE WAY, COQUITLAM
Room number A1470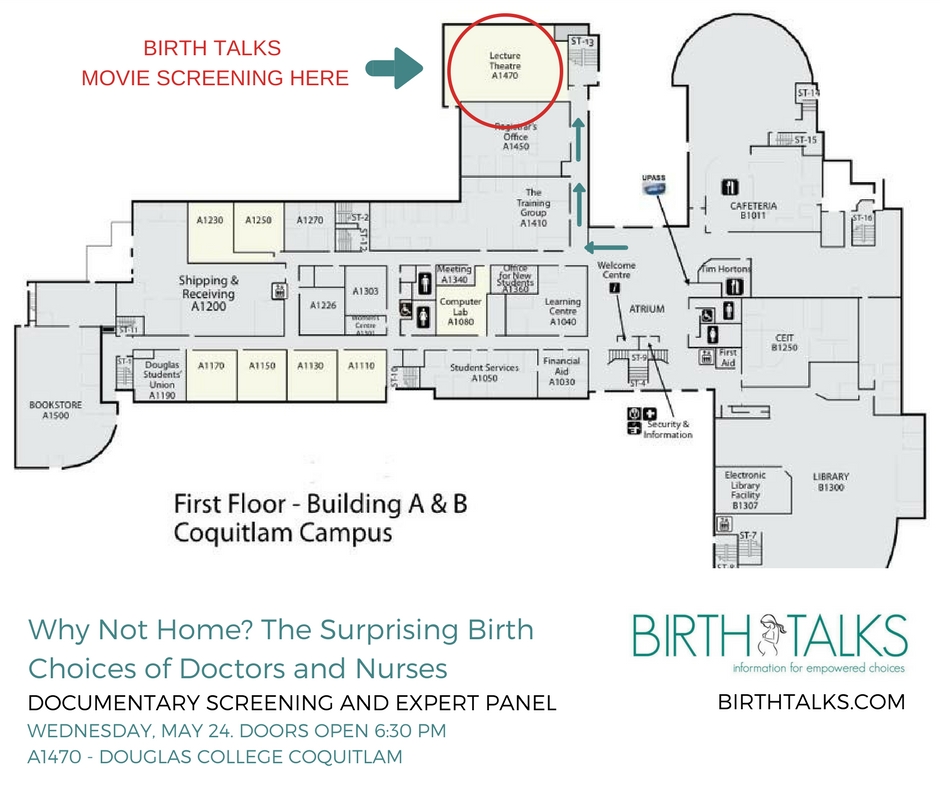 Douglas College is in no way affiliated with this screening. This movie night is hosted solely by Birth Talks.