Description
Why Organizing is Key to a Peaceful Working Life, with Kathleen O'Brien
At the end of the work day, do you ever wonder where the day went or what you got accomplished? Never in human history have we had so much information coming at us. Despite trying to concentrate on our work, there are email notifications, text pings, and social media dings reminding us to veer off our task at hand. Hence, we need to decide to stop and look, and if we do, what to read, follow, act on, or share. The overload adds a layer of overwhelm to all the other tasks competing for our limited time.
The way you operate in your workspace affects your peace of mind. In this talk, participants will learn how to work in a more peaceful environment where you can concentrate and focus on projects with less distraction.
In this session participants will learn how to:
Identify and let go what you don't need anymore

release yourself from distractions

lessen the overwhelm through your physical workspace set up

set aside limiting feelings to refocus and reset your work life
---
About Kathleen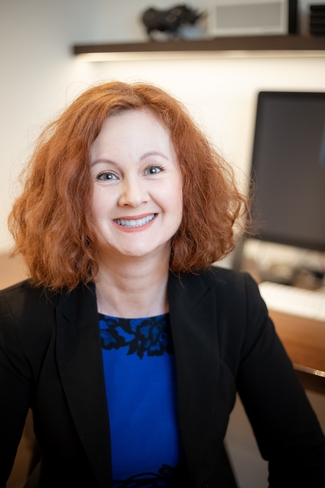 Kathleen O'Brien, Principal Organizer of How It Stacks Up
Having worked in various offices throughout her 25-year career, Kathleen knows how to make a workspace efficient, and thrives on helping people reset their work lives. Expertly trained by the Professional Organizers in Canada Association, she works with entrepreneurs, small business owners, employees, and executives to help people attain an ideal workspace. With a non-judgemental approach, Kathleen takes the time to listen to people's challenges, provide solutions, and watch them go from frustrated and stressed, to having peace of mind in their workspace. To learn more, please see www.howitstacksup.com
---
What is Spotlight?
We know that staying up to date on today's big ideas and tomorrow's big trends is a job in and of itself.
As the world's first working, learning and growing store – we are excited to introducing Spotlight: a new community gathering and learning space. Spotlight will engage communities with knowledgeable experts to both inspire, inform, motivate and educate.
Spotlight is a space accessible to persons that use mobility devices. We encourage people from all backgrounds to participate in our public programming