Description
Why strategy execution fails, and what to do about it: presented by, Robert Rudy Consulting Inc.
Why strategy execution fails, and what to do about it:
The odds aren't very good. Approximately 70 % of all strategy initiatives fail soon after launch. Although fast changing markets, differentiated business models and new competitors play a large role in disrupting company strategies, often times the reasons for failure are much more to do with a company's ability to make clear choices and align the company to these choices.
This presentation will highlight the environment and culture leaders can create or enhance to successfully launch and execute their strategy. We will look at opportunities for improvement that exist within our companies, and how leaders can build capabilities to exceed market expectations.
In this session, you will learn:
Session guests will learn about the most common roadblocks to successful strategy development and execution

Guests will learn how to identify gaps that may exist between their strategy making and execution road map

Guests will be shown tools to build a strategy and to monitor its progress during the execution stage
*Presented in English
---
About Robert Rudy Consulting Inc.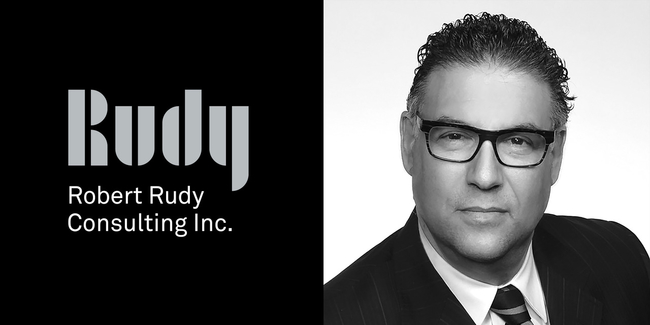 Rob has spent the past 30 years building and leading companies and developing leaders through inviting change, making critical choices, and achieving results. He has been an entrepreneur in family business, managed in a public company, and has led privately held companies. He has worked in industries as diverse as textiles, lighting and medical devices, with global manufacturing experience, while partnering with global clients.
Company culture is at the root of most conversations when it comes to "what we do well", and "what we need to better". Reinforcing the understanding within a company that customers and end users outside of a business have plenty of choice, Rob focuses on what's most important; "How to engage your people to grow your top and bottom line."
---
What is Sous les projecteurs?
We know that staying up to date on today's big ideas and tomorrow's big trends is a job in and of itself.
As the world's first working, learning and growing store – we are excited to introducing Sous les projecteurs: a new community gathering and learning space. Sous les projecteurs will engage communities with knowledgeable experts to both inspire, inform, motivate and educate.
Sous les projecteurs is a space accessible to persons that use mobility devices. We encourage people from all backgrounds to participate in our public programming