Hear about the latest data science-related research and meet local keynote speakers working in this field.
About this Event

Join us on March 8th, 2021 for the Women in Data Science (WiDS) Conference hosted at the University of Calgary
The Women in Data Science (WiDS) 2021 Conference at the University of Calgary is an independent event organized by ambassadors from the Centre for Health Informatics (CHI), the Schulich School of Engineering and the Faculty of Science at the University of Calgary. We are a part of the annual Women in Data Science (WiDS) Worldwide conference organized by Stanford University and an estimated 150+ locations worldwide, which features outstanding women doing outstanding work in the field of data science.
All genders are invited to attend WiDS @ the University of Calgary. WiDS aims to inspire and educate data scientists, regardless of gender, by showcasing work done by women in the field.
This regional event will be held concurrently with the Stanford 24-hour WiDS Worldwide Conference on March 8th. They'll be following the sun around the world, bringing you ​speakers from around the world on International Women's Day. Registration to this regional event will give you access to WiDS @ Stanford.
Registration for the event:
Date: March 8th, 2021
Time: 8:45am-5:00pm MST
Price: Free
Platform: Zoom and wonder.me
When you register to attend WiDS @ UCalgary you will be automatically entered in to a raffle to win a prize package which contains 2 Therapeutic Massage Therapy Sessions from Britannia Bodyworks! The winner will be announced at 4:45 pm in the closing remarks. The winner must be present to accept the prize.
WiDS @ the University of Calgary registrants get access to the full conference including:
- One full day of local Keynote Speakers in two different streams of data science content
Health Data Science (hosted by CHI)
Engineering/Computer Data Science (Hosted by Schulich School of Engineering)
- Poster Presentation *
- Lunch hour networking session
- Mentoring sessions
- WiDS Worldwide 2021 keynote addresses, technical talks, and panel discussions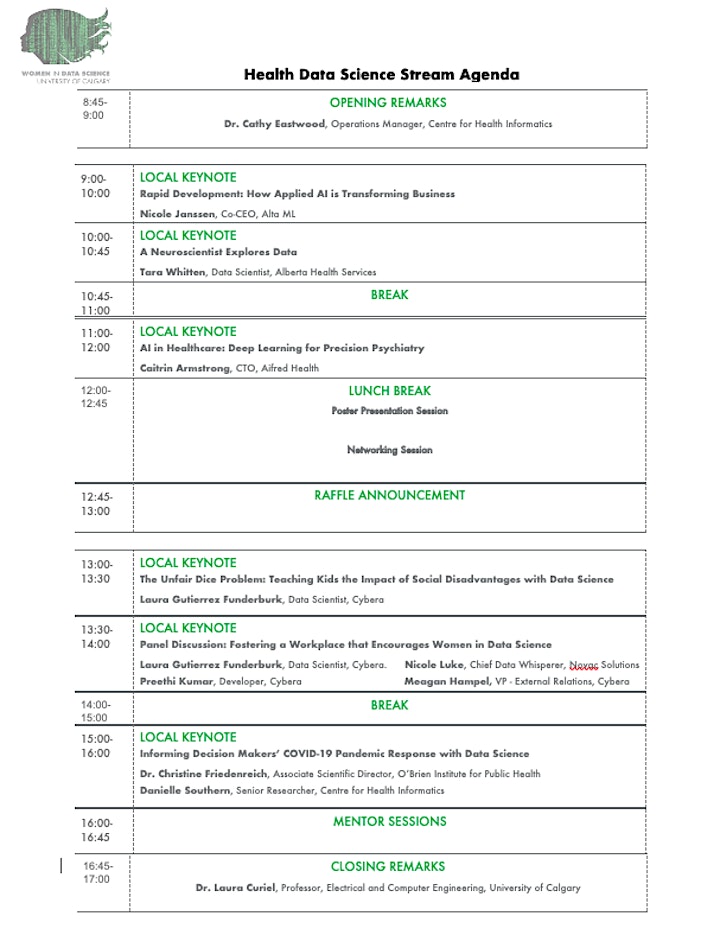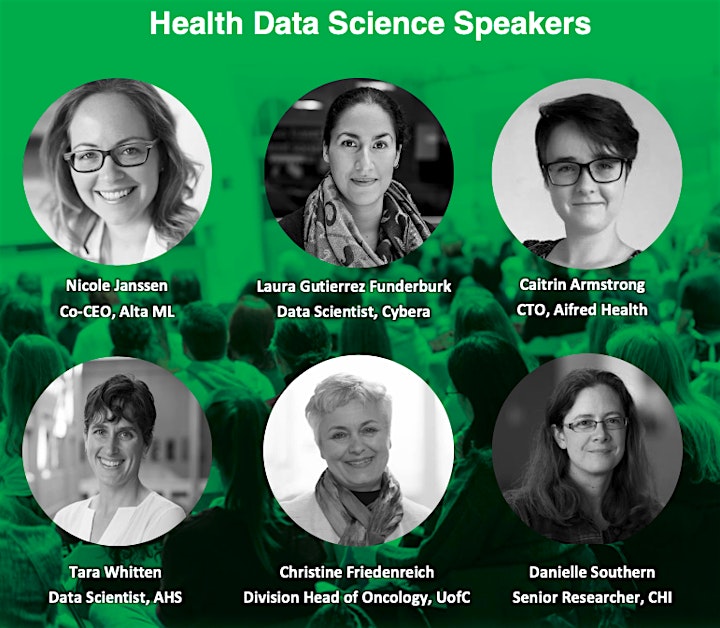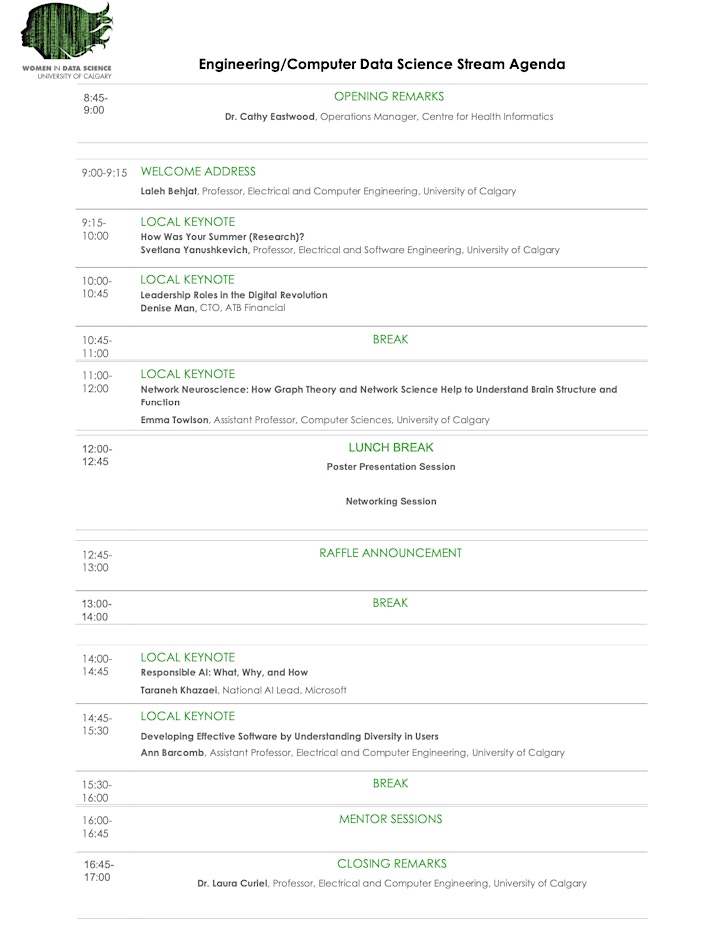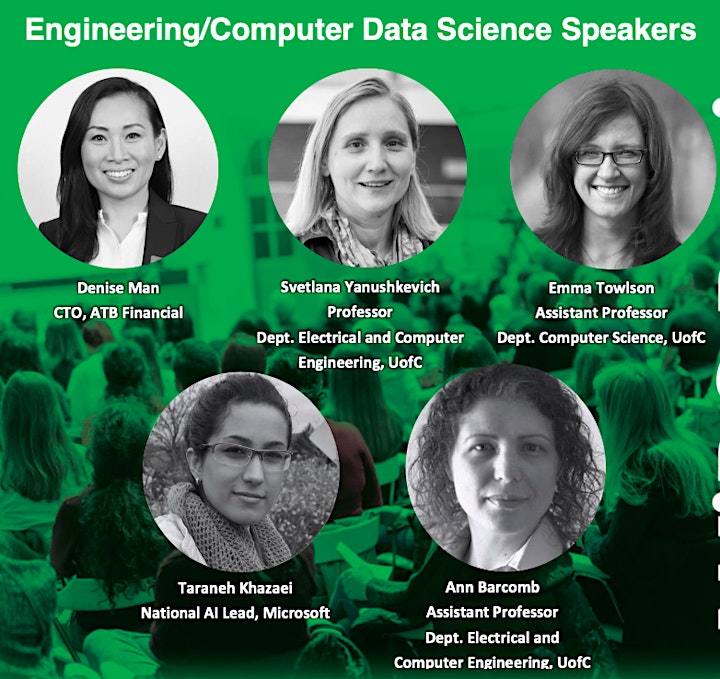 Contact:
For program-related inquiries, please email: widscalgary@ucalgary.ca
Thank you to our sponsors: