Women working in the horror genre across Canada meet to discuss their work and experience.
About this event
Presented in partnership with WIFT-Canada and the support of the Canada Media Fund.
I've always found the horror movie trope about the victimized woman to be so far from the truth. Fact is, if a woman's rage could be manifested-and in a horror movie, it can be-she would be the monster, the creature, the killer. We will rip a violator to shreds. Threaten my life, my child's life, my loved ones? ... Women have spine and rage. Be afraid. -Susie Moloney
One of the most impactful elements of working in horror is the ability to use horror as allegory; send a message that might not be received in a straight-up drama but in this world of heightened emotion, becomes completely acceptable. Hard truths can be expressed, hidden amongst the scares and thrills of the genre. Such being the case, horror has tremendous potential as a feminist medium. We'll speak with women making the most of the horror genre to empower female characters. We'll discuss their working challenges both on and off screen, and celebrate their successes within a heavily male dominated industry.
Moderator: Heather Hatch
Panelists include Susie Moloney, Karen Walton, Elza Kephart, Karen Lam and Nicole Steeves.
BIO: Susie Moloney has been a novelist, journalist, essayist, and screenwriter for decades. Her second novel, A DRY SPELL, has been published in 18 countries and translated into 12 languages. Tom Cruise optioned the film rights. Her other novels, BASTION FALLS, THE DWELLING, and THE THIRTEEN have also sold in multiple countries, and languages. She is the author of a collection of short fiction, THINGS WITHERED. Her work has been reviewed in every major Canadian publication, and most US publications including, People Magazine, Elle Magazine, Time, and Italian Vogue. She has been on the cover of national magazines, Chatelaine and Scarlett. Since 2005 Moloney has written numerous projects for television (including, produced the award-winning short, THE SUBURBANIGHT, and written four feature films, all of which are in various stages of production. Her feature length script BRIGHT HILL ROAD, produced by Nevermine Films is set for release in 2020. Nevermine will also be producing the upcoming PENNY WHISTLE, and ROMI in 2020/21, written by Moloney. Currently Moloney is producing her award-nominated short script JUST GONE.
BIO: Best known for panning feminist horror classic GINGER SNAPS, Karen Walton's internationally acclaimed body of work celebrates provocative stories about underdogs and outliers. Her television credits include ORPHAN BLACK, QUEER AS FOLK, FLASHPOINT, THE LISTENER, and the true crime rape culture saga, THE MANY TRIALS OF ONE JANE DOE. A screenwriting alum and later Showrunner in Residence at the Canadian Film Center, she is also the founder of the 8000 members-strong inkcanada – Canadian screenwriters & their sketchy friends on Facebook. A celebrated advocate for traditionally excluded creators across Canada, Karen is a recipient of the Canadian Screen Academy's prestigious Margaret Collier Award, the Writers Guild of Canada's Writers Block Award, ACTRA Toronto's Nell Shipman Award, and Women in Film and Television - Toronto's Crystal Award for Mentorship. Karen was born and raised in Nova Scotia, spent her teens and 20s in Alberta, and has worked and lived in Toronto since 1994.
BIO: Elza Kephart writes and directs horror and fantasy films. She holds a BFA from Emerson College (Boston) and the Canadian Film Center's Director's Lab. At 24, she wrote and directed her first feature, GRAVEYARD ALIVE – A zombie nurse in love. It played in over 20 international film festivals including Fantasia, Fantasporto and Sitges, winning the Kodak Cinematography Award at the Slamdance Film Festival. It was distributed on TMN, on DVD by Maple Pictures, and in theaters. Her second feature film, GO IN THE WILDERNESS, premiered at the Festival du Nouveau Cinema, played in various international film festivals, and is being distributed on various platforms, including itunes. SLAXX, her third feature, will have its World Premiere at the Fantasia International Film Festival in August 2020 and its International Premiere at the Sitges International Film Festival in October. Produced by EMA Films (Turb Kid), it is being repped by WTF Films internationally and Entertainment Squad in the US. Elza has likewise obtained development financing from Telefilm, SODEC and CALQ for the feature scripts BROTHERS IN ARMS, CHAIR OBSCURE, LE FANTÔME DE LA LIBÉRATION, NIGHT OF THE PENDULUM and SWEET BLOOD. SWEET BLOOD was selected to the 2012 Frontières Co-Production Market, the 2017 Torino SeriesLab, and pitched at the Series Mania Co-Production Forum (Paris). It has been optioned by Attraction Media. Elza has attended the TIFF Talent Lab, the Berlinale Talent Campus, and the Telluride Student Symposium. She is one of the co-founders of the Montreal chapter of Film Fatales, and one of the co-founders and coordinators of Extinction Rebellion Québec. She has worked for over 20 years in the film industry on such films as THE LODGE, X-MEN: APOCALYPSE, MUMMY 3.
BIO: Karen Lam has worked full-time in the film and television industry since 2000. Starting her career as a producer and entertainment lawyer, Karen has produced five feature films, eight short films and three television series. Her first short film as a writer/director (The Cabinet) won the NSI Drama Prize in 2006. She has since written/directed seven short films, a music video, Very Bad Men (2012) a true-crime documentary series for Investigation Discovery (US), a web series MYTHOS (2015) created for TELUS and three feature films -- STAINED (2010), EVANGELINE (2013) and THE CURSE OF WILLOW SONG (to be released in the fall of 2019). In 2016, Karen entered into the world of television drama, first working as a story editor for the SYFY series VAN HELSING under showrunners Neil Labute and Simon Barry. She was a staff writer and writer on two episodes of Simon Barry's SYFY series GHOST WARS, now streaming on Netflix worldwide. In the fall of 2018, she was commissioned to write and direct a short film tribute to Sandra Oh entitled SANDRA OH: INSPIRATION, which premiered at the Governor Generals Performing Arts Awards in Ottawa in April 2019. Karen is currently in development on two true crime series.
BIO: Nicole Steeves is an award-winning Writer/Director/Actor. She has written and directed six short films and two feature films. She is the Co-Owner of Not for Everyone Films, along with partners Struan Sutherland & Bill Corkum. Her first feature HEAD SPACE, which she also produced, was made possible through the 1K WAVE Atlantic program created by WIFT-AT and Ingrid Veninger of pUNK Films. Her most recent feature, ALIENS WITH KNIVES (Co- Directed with Struan Sutherland) was created in partnership with Cinema 902 and Eastlink Television and had an award-winning festival run. Nicole is one of the five winners of the 2017 national screenwriting competition From Our Dark Side. She was also the winner of the 2015 WIFT Pitch Competition for her project Getaway and is an alumni of the Women in the Director's Chair mentoring program. Along with co-writer Struan Sutherland and producer Andre Pettigrew, Nicole became one of the CineCoup Top 15 finalists in Canada with their concept for Namas-DIE. Gnaw, a short film created for Cinecoup was picked by Telefilms Not Short On Talent Program and screened at Clermont Ferrand short film market.
BIO Moderator: Heather Hatch is a Haida Film maker whose focus is on writing and directing exploring female and indigenous stories. Her first documentary WOMAN WHO RETURNS, explores themes of re-matriation and identity it premiered at the Edmonton International Film Festival as well seven other international ones. She wrote for PEACE RIVER RISING a short documentary for CBC about the rise of violence against indigenous women when there is a transient workforce. Her work includes promotion of her Haida language and culture in the kid's pilot for CBC GIRL WHO TALKS TO THE MOON. She is the recipient of the first Gil Cardinal Legacy fund, the WIFTV Banff fellowship, and the EAC Cultural Grant. She was selected as top 6 to the whistler film festival 2018 indigenous accelerator film program for her short film WRECKED (this piece explores the fine line between violence that women walk when trying to escape a possible escalation from unwanted male attention). She was accepted to the HOT DOCS accelerator 2019 and the 2019 Netflix Diversity Banff Fellowship with her feature length social documentary she is working on called POINT OF NO RETURN. This feature supported by Telefilm tells the story of two small nations in the north fighting for their way of life against all odds.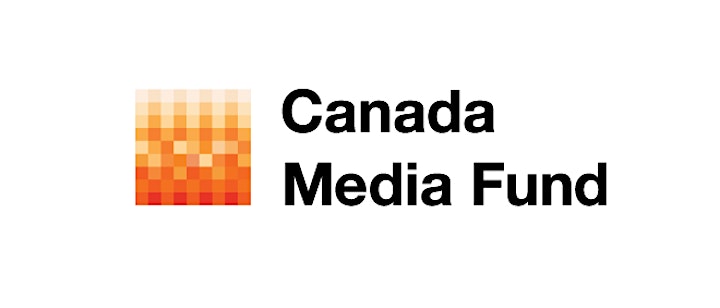 Organizer of WIFT presents Women Working in Horror: A Panel Discussion