Description
Toronto Personal Growth is a community of like minded individuals who are choosing intentional psychological and spiritual growth. We don't dwell on problems. We're focused on solutions. We know that the world 'out there' is a reflection of what's going on 'in here'. And when there's a subtle change 'in here', amazing changes start to happen 'out there'. Together, we're helping each other grow in the most important areas of our lives. We attend a wide variety of classes, workshops and events to explore all aspects of Personal Growth, Holistic Health and Spirituality.
To join our group you can sign up here:
https://www.facebook.com/groups/TorontoPersonalGrowth/

About This Workshop:
It seems ironic that many modern medications and treatments are actually causing more damage than the conditions they were originally designed to treat. Many people are starting to realize that some of our oldest herbal remedies were actually some of the most effective treatments for many common conditions. Herbal medicine is one of the most developed systems of healing, with long histories in many cultures. We have been using plants to heal ourselves for thousands of years with great efficacy. Sadly though, there seems to be a great disconnect between the healing power of plants and modern day society, partially due to the pharmaceutical industry blurring our vision.

Talal and I are pleased to announce 2 dates for the High Park edition of our Wild Medicinal Plant Walks. Our first event will be on Saturday Oct. 15th and the second will be on Sunday Oct. 23rd.
This extended workshop will feature approximately 21 plants! We will begin on Bloor street and talk about some of the plants that grow on our sidewalks and then venture into high park to complete our journey. There will be oodles of great information so make sure you bring your notepads! We have hosted 5 sold out events this summer, so please make sure to pick up your tickets early.
Tickets: $60
This is a rain or shine event, so please make sure to bring rain gear if the forecast calls for rain. The meeting place will be emailed to you once your ticket has been purchased.
This event will be approximately 4 hours in length. Please bring a packed lunch as we will have a 30 minute picnic/lunch break where we can all relax , enjoy the greenery and talk plants. During this time, I will take any questions you have about herbal medicine, health & wellness, etc.
Although most of those attending have attended our previous walks, first timers are also most welcome!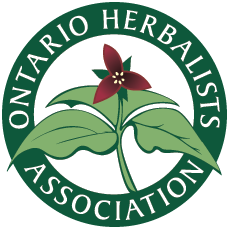 About Talal:
Talal Al-Hamad is a Medical Herbalist and founder of The Urban Apothecary, a herbal clinic & dispensary located in the College and Ossington area. He is a Registered Herbalist and professional member of the Ontario Herbalists Association. Talal has been a student of various holistic & natural healing modalities for many years including:
- Traditional Western Herbalism
- Ayurveda
- Homeopathy - Cell Salts
- Aromatherapy
- Bach Flower Remedies - Flower essence therapy
- Yoga - Pranayama, Mudras & Asana
- Nutritional & Lifestyle Coaching, Body PH
- Holistic Pet & Plant Care
He works with People, Plants and Animals and is extremely well versed in the Culinary & Gastronomical world. His articles have been featured in magazines such as Ayurveda Mantra & Tonic Toronto.
http://urbanapothecary.ca/
Looking forward to seeing both some new and familiar faces.

Your Resident Medical Herbalist
Talal
And Your Friendly Neighbourhood Organizer
Leroy
For a list of other events related to Personal Growth, Holistic Health and Spirituality please check out our discussion forum:
http://personalgrowth.boards.net/board/6/upcoming-tpg-events