Description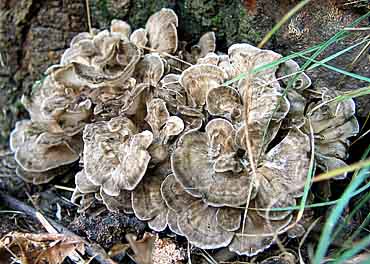 Fungi are often a hidden part of natural communities but they are very important and incredibly fascinating in the many ways they work 'behind the scenes' of nature. They are a mind-bogglingly diverse group adapted to every niche of the natural world and despite sometimes being tough to spot, there are probably mushrooms all around you when you venture into the woods.
Come on walk in the woods with experienced forager and biologist Luke Eckstein to explore the amazing world of fungi and mushrooms this fall! We will see what kinds of mushrooms are fruiting right now, learn and practice basic identification skills, learn about the habits and ecology of the fungi we encounter, and talk about simple and delicious recipes to eat your foraged fungi.
***
Get a glimpse of the feel of the workshop in this video.
***
A walk in the woods (or along neighbourhood paths) will never be the same again! Bring your own mug to enjoy some hot chocolate and treats for a mid-workshop break.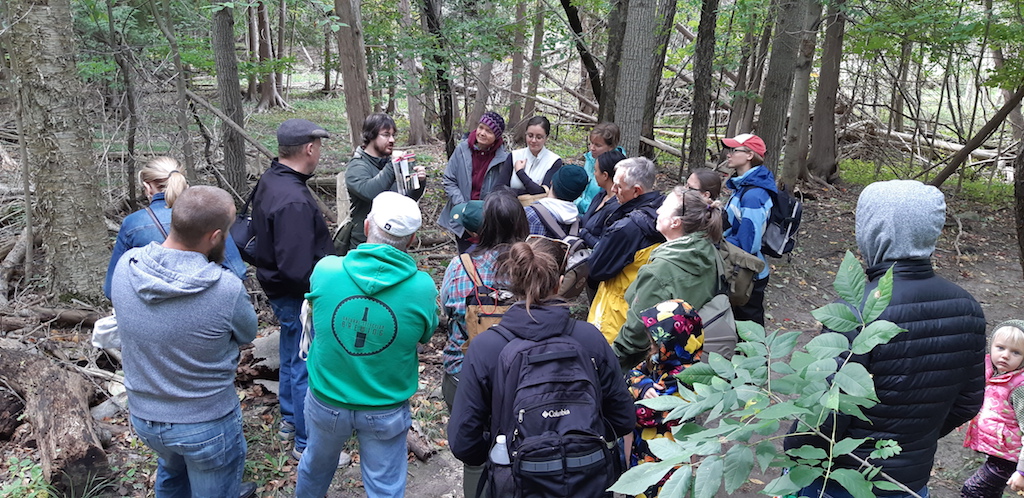 You will learn:
Mushroom Identification

Risks, hazards and safety

Sustainable harvesting

Which mushrooms to look for at different times of year
You will want to attend if:
You are curious about mushrooms

You want to better understand your environment

You are interested in respectfully harvesting wild edible mushrooms
*Please note that because this workshop takes you out into natural urban wild spaces, we cannot guarantee what will be available for harvesting.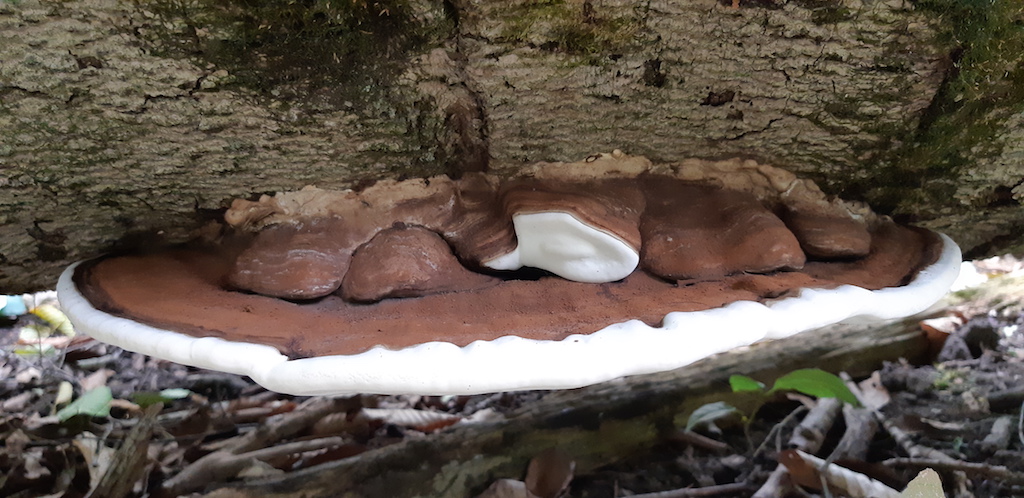 ---
When: October 19, 2019. 10:00am-1:00pm.
Where: Preservation Park, Guelph. The meeting point will be in the Hanlon Creek Park Splash Pad parking lot, off of Kortright.
Cost: $50.00 (early bird price ends September 1, 2019) - $60.00 (regular bird)
Class Size: 20 (plus children)
What to bring: A basket to carry your harvested edibles, a small sharp knife, weather appropriate clothing, a re-useable mug for hot chocolate, and whatever you will need to be comfortable walking in the woods for 3 hours
** We will be foraging RAIN OR SHINE. ***
*** Kids under 12 years old can attend for FREE with a ticket-holding adult so bring your littles! ***
Instructor Luke Eckstein
I grew up in the Kitchener-Waterloo area and I've been eating wild edible plants since I was little. The first plant I ever learned to eat is a plant called Cheeses or Common Mallow. I have no memory of how I learned it was edible, but I do remember picking and eating it from around my schoolyard by at least grade three.I was also very lucky to grow up with a forested area behind our house where I would build forts, follow animal trails and explore. I learned to watch out for the thorny trees (Hawthorns), the biting insects (bees and mosquitoes) and not to step on the stinky plants in the marshy areas (Skunk Cabbage). When our family moved to another forested property, I was amazed by all the new and different plant species I found in this other kind of forest and took out two books from the library: Peterson's Field Guide to Edible Plants and Peterson's Field Guide to Medicinal Plants. I indulged my curiosity learning about plants throughout high school until I had less time for this while attending university.
At university, I studied biology and was entirely amazed by subjects like genetics and cell biology, and I chose to specialize in molecular biology and microbiology. Learning from these fields about how the world works on a scale below what we can see with our eyes is like rediscovering all sorts of things that I thought I knew. I also took courses in plant biology and zoology and have been quite compelled by questions about the origins of life, the story of life on Earth over time and how the world of today came to be. I am obviously still learning and will be for a very long time, but I would love to share my foraging experience and help others discover and rediscover the wonders of the world around us.
---
Cancellation Guidelines
Minga will provide a 100% refund for workshops cancelled by Minga.
If a registrant cancels a workshop with more than 5 days notice, a 100% refund will be issued.
If a registrant cancels with less than 5 days notice or does not show up, no refund will be issued.
We are unable to provide a refund after the workshop takes place.
The above policies apply for pre-registered workshops. Refunds or credits will not be issued for a missed class.
* Please note that we'll be sending out information about the specifics of the workshop a few days, including a reminder of what to bring.
Organizer of Wild Mushroom Identification and Foraging - October 2019
Minga Skill Building Hub offers hands-on workshops and skill builders taught by people living in our own back yards. These skills range from anything from cheese and sausage making to coffee roasting to building solar panels and wind turbines. Think homesteading.  Our workshops are for anyone who wants to connect with their neighbours in a meaningful and deeper capacity, take back our ability to be self-sufficient by learning how to do things for ourselves, and for those who have thought "I've always wanted to learn how to do that!"